This year, I have embraced a healthy mindset. Not only in what I put into my body but how I view things. I wanted to share with you How To Improve Your Emotional Well-Being because it has been such a huge change in my own life.  Struggling for so long with mental health and abuse in my life has left me in a place where I knew I had to make changes. My journey began a few years ago, but the catalyst was making the step to move to a new state and start over.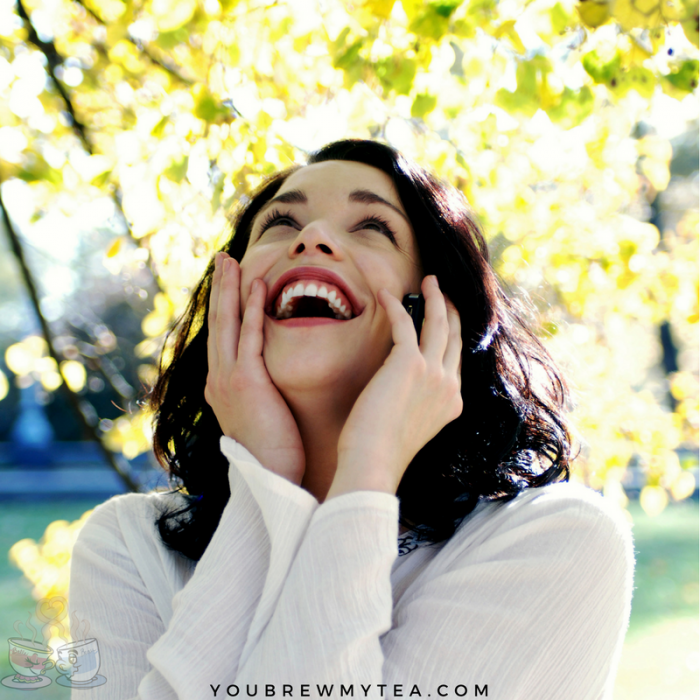 How To Improve Your Emotional Well-Being
Starting over was hard yet the easiest thing I have ever done. Oxymoron? Perhaps, but let me tell you about how changing my views created a healthy mindset that was a must for my overall health and happiness.
I had to let go of others opinions. For years, what others said or thought of me weighed on my heart constantly. Choices I made 10 years ago, made my life totally different. I was a criminal to many, and while my poor choices had extenuating circumstances that most didn't understand or know of, all they saw was the felony by my name. There was so much stigma that I couldn't walk outside in my hometown without feeling like I had a scarlet letter on my chest.
The first day we visited Michigan, I got out of our car and stepped into a restaurant. I sat down and had a meal without looking over my shoulder once. I was content and comfortable. Other peoples opinions had guided me and held me captive my entire life. A new place was what I needed to let go of that. Nobody knew me or of my past here. I could be myself without that stress hanging over my head.
For me, I had to move to a new place to truly let go of those opinions. I could get away from the constant reminders and focus on who I wanted to be, not what people thought I was.  This was a huge part of being able to improve emotional well-being in my life.
I accepted I cannot change the past. No matter how much I want to not have that felony, divorce, or any other mistake in my life, it is there. I have to accept that I made bad choices, including eating poorly and not exercising. I cannot change the past. I can, however, change the present and future.
In Michigan, for me, that meant moving forward to work on my business without trying to fix the mistakes of the past but focusing on learning from them. Making a list of things I can do that are good for myself, my family, my friends, and my community was a beginning. I let go of the past, and focused on the here and now and how that will impact my future and the future of those around me.
I created plans that were functional not fantasy. This is such a huge thing for me. We get these pie in the sky dreams that we feel we can make happen, but the reality is that sometimes they are just a bit more than we can manage. Sometimes we need to focus on doing things in a longer time frame, or simply changing how we plan.
I knew I couldn't lose 120 pounds in a few months, but I did start Weight Watchers to begin getting healthy and losing weight slowly and steadily. The same principles applied to my business, work, my relationship with my Beau, and even my son's homeschool education. Making slow and steady progress is now my functional plan. The fantasy of quick fixes and miracle financial windfalls has been shelved.
I put distance between myself and toxic relationships. Above all else, this impacted my life and helped create a healthy mindset. Toxic relationships bring you down. They certainly created issues for me. With my own struggles with depression and anxiety, toxicity in relationships just made it worse.
Most notably, I stopped speaking to my parents. While over the last 18 months I have maintained a bit of contact with them, I have ended the constant contact and made it clear that I needed distance. There was too much toxicity for me. Past frustrations, abuse, pain, and a lack of apology or understanding on their side just ate away at me. Distance made a huge difference. Over time, I have been able to grow through it and learn what my triggers are in relation to my family.
Some books that helped me focus and heal: 
No matter what your goals are, you need a healthy mindset. If you are really wanting to know how to improve your emotional well-being, this is the start.  That doesn't mean you are going to change everything at once, but it is all about looking at things differently. Focusing on what you can make better in your life, and mostly, how to improve the ability to keep that healthier mindset.
When your mind is in order, the rest of your body will follow. Moving out of Arkansas and to Michigan made a huge difference in my mental health. When my mindset got better, my physical health fell into place. Then my relationships, finances, and work. It all ties together. So, working on a healthy mindset for yourself is actually beneficial to all parts of your life.  Your goals of learning how to improve your emotional well-being are worthy and easy to manage.
More Health Tips: