I am so excited to head out this week to attend the premier advanced screening of the movie A Dog's Purpose courtesy of Universal Pictures and Grace Hill Media.  If you haven't heard about this movie yet, I am sure it will be on your radar soon! It's an ideal family friendly movie that is going to also be a perfect addition to your homeschool classroom!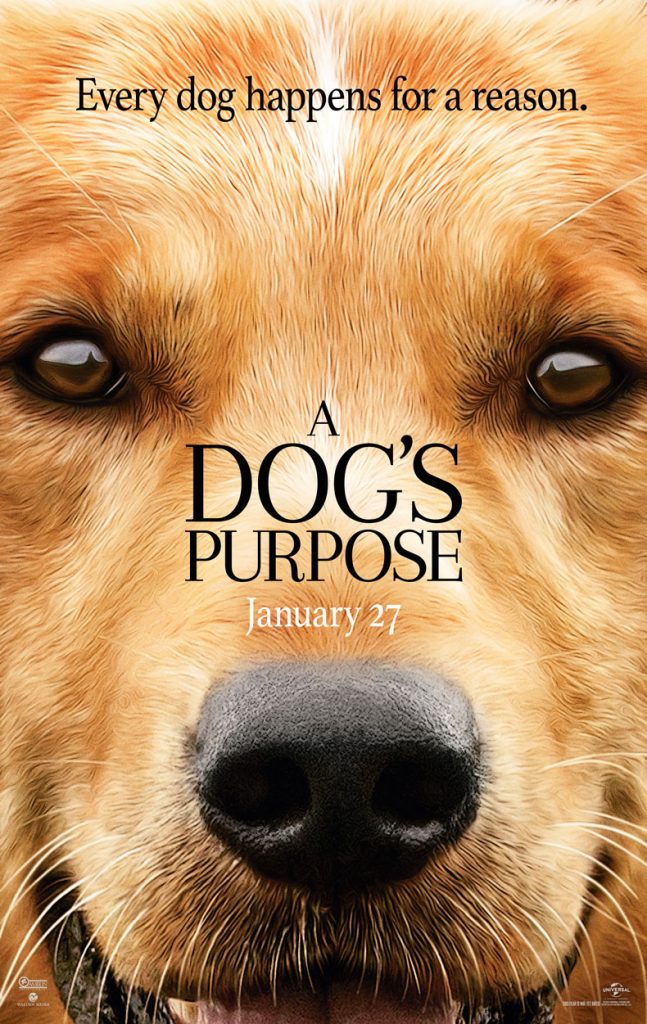 If you follow our family on Facebook or Instagram, you already know we absolutely love going to the movies.  Watching a great movie that has some educational aspects is just another bonus to our day.  So, when Grace Hill Media invited me to the advanced screening in Grand Rapids on January 17th, I was thrilled. It had actually already been on the radar for the Wee Child, and I am pretty sure he had made me watch the trailer on Hulu a few dozen times in the last few months.
A Dog's Purpose Movie Homeschool Movie Day
Because homeschooling makes us totally awesome – it also means hitting the movie theater for an afternoon matinee is so easy to manage!  On January 27th, you can grab all of your homeschool friends, groups, and homeschool community to head to your local theaters for a special matinee premiere of the movie A Dog's Purpose!
What a great way for us to show Hollywood that we want more educational, fun, quality and most importantly – family-friendly movies out there?!
Plan for your homeschool group to attend Homeschool Movie Day on January 27th, 2017!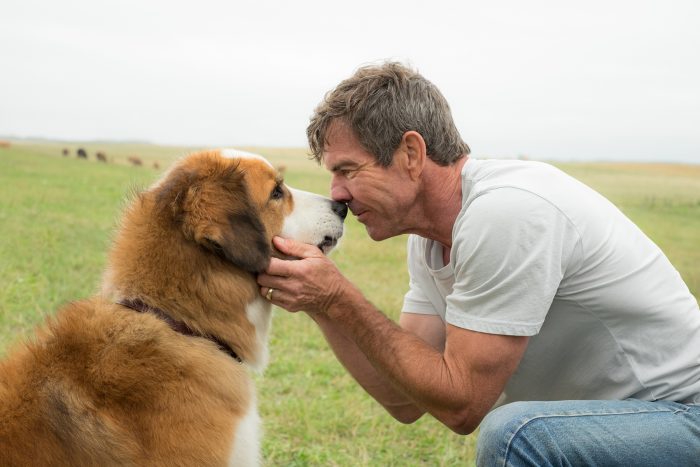 Free Homeschool Curriculum For A Dog's Purpose Movie
A few special things to share with you about the movie A Dog's Purpose and of course the fun Homeschool Movie Day.  If you are like our family and prefer education in a natural and easy to include manner, then this is going to fit into your routine ideally.  Movies make an excellent way to get your kids interested in a subject naturally.
Download the 4 Free Lessons for A Dog's Purpose Movie to get your kids excited and learning now!
As you wait for that big day – make sure to check out this great 4 Homeschool Lesson Plan from Homeschool Movie Club all dedicated to and around the movie A Dog's Purpose!  We have loved going through each lesson and learning more about dogs, and their purpose in our lives.  The Wee Child has been amazed at how many ways they really do impact our life every single day!
Make sure you watch this great video below from A Dog's Purpose Britt Robertson Shout
Share with your homeschool groups and make a plan to attend the Homeschool Movie Day for A Dog's Purpose!