With warmer temperature comes the need for Allergy Season Relief for kids and yourself.  I am able to take various medications to help with my symptoms, but the Wee Child doesn't always need or do well with common suggestions for allergies.  So, finding allergy season relief is a must.  So, when Pfizer asked me to check out some of their top products, I knew that it was a great time to share our tips and tricks for allergy season.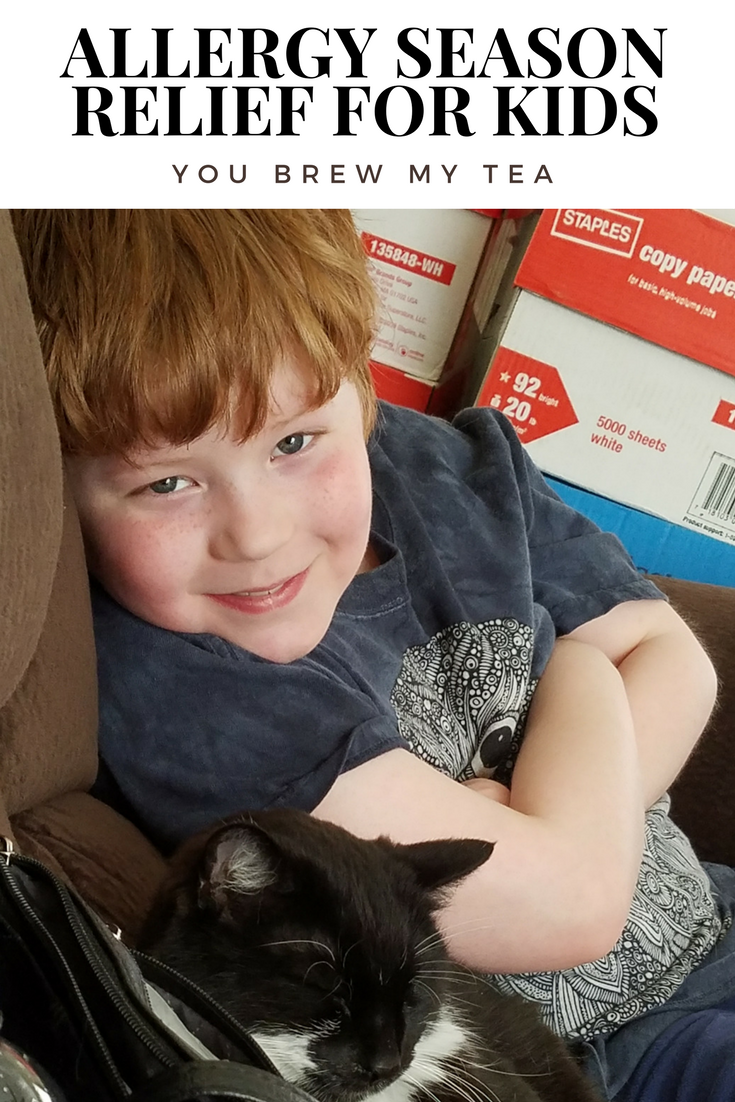 Allergy Season Relief for Kids
First off, I have to disclose that I received a package that included the following products for use with our son:  Children's Dimetapp® Multi-Symptom Cold Relief Dye-Free, Children's Robitussin® Extended-Release 12 Hour Cough Relief, and Children's Advil®.  Along with these products, I was compensated for sharing with you, but since they are products we normally keep on hand in our home, I knew it was a fit for our blog.  Sharing about the Pfizer Pediatric Products and the  Sick just got real.™ campaign fit into our own life easily. 
Moving on to the reason behind this post.  Allergy season relief for kids.  The thing is, my son just has mild allergy issues.  Only occasionally will he be affected.  However, the common suggestions for those symptoms often leave him well, angry.  Yes, my son is one of those that doesn't calm down and sleep, instead, he gets super cranky and just horrible to be around.  So, instead of using traditional allergy medications, I try instead to treat only the worst symptoms with things he does well taking.
Treat symptoms.  I'll start by sharing some of our favorite symptom relief methods.  Around here, the biggest issues tend to be nasal congestion that leads to a frustrating cough at bedtime, and of course, itchy eyes.  For the eyes, rinsing with cool water and avoiding touching the area helps a ton.  For a cough, we love the  Children's Robitussin® Extended-Release 12 Hour Cough Relief.  A long lasting cough relief like this one is perfect for helping him rest at night when his allergies are causing issues.  Usually, we can get things under control within a couple of days, and this is a safe alternative to help him get that much-needed rest at night that his body needs to stay healthy.
This product in particular, is only safe for children over the age of 6.  Make sure to carefully check dosage and keep locked away from kids at all times.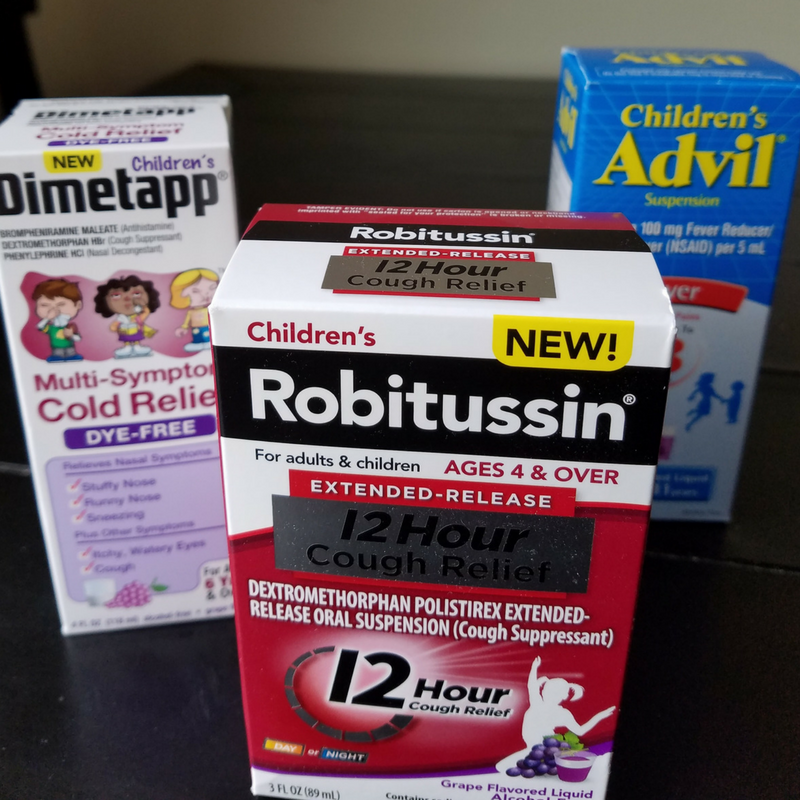 Remove the cause of the allergy. Depending on the allergy, this can be tough to manage.  In our case, it means wiping down and dusting our home regularly to remove pollen and pet dander.  It also includes keeping windows closed and staying inside during high pollen count days.  While we have issues with allergies to our cats, we aren't giving them up anytime soon.  So, instead, we just take the time to vacuum regularly to remove any hair that may become an irritant.
It is impossible to remove everything that causes seasonal allergies, but you can do a few simple things to keep your home less prone to causing flares.  For kids, especially, doing laundry regularly and washing stuffed animals, pillows, and blankets can make a big difference!
Keep hands clean. I have found that with my son, this can make a huge difference.  It's all about touching things and then touching his face.  Whether it is petting the cats then touching his eyes and ending up with itchy eyes, or touching toys that need to be washed and may have pollen or dust on them, it is easy to say that washing hands is a must.  Remind your children that one of the best and easiest ways to have allergy season relief is to wash your hands and keep your hands away from your face.
Seek medical treatment if worsens.  I am a huge fan of managing minor symptoms and issues at home.  Things like a headache, cough from post nasal drip, and itchy eyes can all be managed easily without a visit to the doctor.  However, when a fever develops or symptoms worsen or don't go away within a few days, I don't hesitate to remind you to head to the doctor.  My tips are not to be a replacement for proper medical care.
Don't forget to check out the great tips from Pfizer Pediatric Products on how to manage when Sick Gets Real.  Whether you are struggling with a child who has aches and pains, or you are looking for that cough relief we are always looking for, they have great tips!
If you are looking for real allergy season relief, these tips are a must for your kids.  Don't forget to grab our favorite Pfizer Pediatric products to help keep annoying symptoms under control.