Since my sister moved to Dallas a few years back, we have spent a lot of weekends finding out about these 10 Free & Frugal Things To Do In Dallas.  Not only have we enjoyed time with family, but we have had a chance to check out tons of great local places to spend time for free or just a few dollars.  We are always about having fun in a great city for cheap, and Dallas definitely offers that to our family. Since it is only 5 hours away from our home, it's a perfect weekend getaway for our family.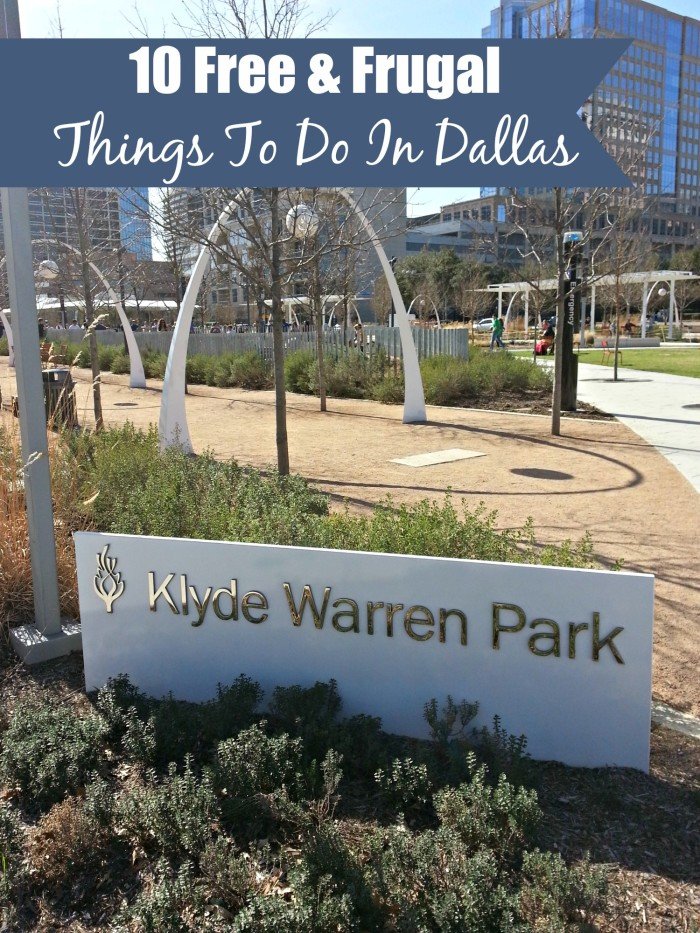 10 Free & Frugal Things To Do In Dallas
Klyde Warren Park:  You'll have to pay a few dollars to park in one of the lots a few block away, but it is well worth it.  This park has a designated dog park area, food trucks around the edges, a restaurant on site, and more.  We love that you can even check out books and magazines or small games from the racks in the park to use while you visit there.  In the summer months there are often concerts for free as well.  The best part for families?  The free splash pads and kiddie park area with jungle gym and more. Yes, this is by far our favorite in the city.
Dallas Museum of Art:  Artists in he family?  This is a great place to enjoy some beautiful local and world renowned art work for a few hours without paying a ton of money out of pocket. Its a great place to cool off in the hot Dallas summer heat and humidity.
Main Street Garden Park:  This is another great park that has both the grassy areas to relax with your family with the views of your favorite skyline.
Dallas Farmers Market:  We love going downtown to this market on the weekends.  You can see local fruit, produce and artisans wares, but the best part is the restaurant inside that serves great homemade tamales.  We love going late in the morning when te rush is gone, but just in time to grab a lunch plate of pork or chicken tamales as a treat.
Waters Creek Mall:  This area includes shopping, restaurants, condos and our favorite the creek with ducks and geese to watch.  There are some park areas with places for kids to play.  It's a great place to walk around, have an ice cream cone or treat and burn off a few calories.
JFK Memorial & Dealey Plaza:  While you have to pay admission to visit the 6th Floor Musuem, you can park and walk around the plaza and see the memorial, information, marker on the road and sit on the infamous grassy knoll.
Bonnie Parker's Grave:  Yes, the Bonnie of Bonnie & Clyde game is buried in  local cemetary.
Art Garden:  This is a fun set of sculptures outside that you can walk around and view.  Free, fun and a great place to take some fun pictures.
Fort Worth Stockyards:  Cattle is the big thing in Dallas and Fort Worth.  It's totally worth the 45 minute drive from Dallas proper to visit the stockyards with your kids.
George W. Bush Presidential Library:  No matter what your political affiliation, this is a must see in the area.  Great information about the President as well as typical Texas history and library stuff you would expect.
Thee free & frugal things to do in Dallas are some of our personal favorites from our many weekend getaways to the area!  Don't forget the local Six Flags Over Texas, Dallas Arboretum, Galleria Mall and other amazing local venues to visit.
Check out some of our other favorite travel tips and locations!
10 Tips For Cutting Expenses While Traveling
Fun Cheap Weekend Getaway To Memphis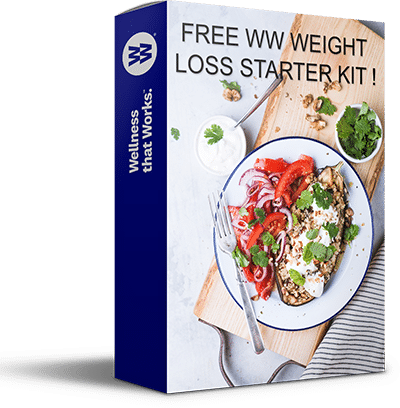 FREE WW WEIGHT LOSS STARTER KIT
+ exclusive tips, recipes & more to lose weight, increase confidence, and live a healthier and happier life !