Decorating for Halloween can be so much fun but, also can get pretty expensive pretty quickly. Plus, the Halloween Decorations seem to mostly be on the larger side. Who wants to store those?? The best thing you can do is decorate with things you already have. This way they don't take up any extra room.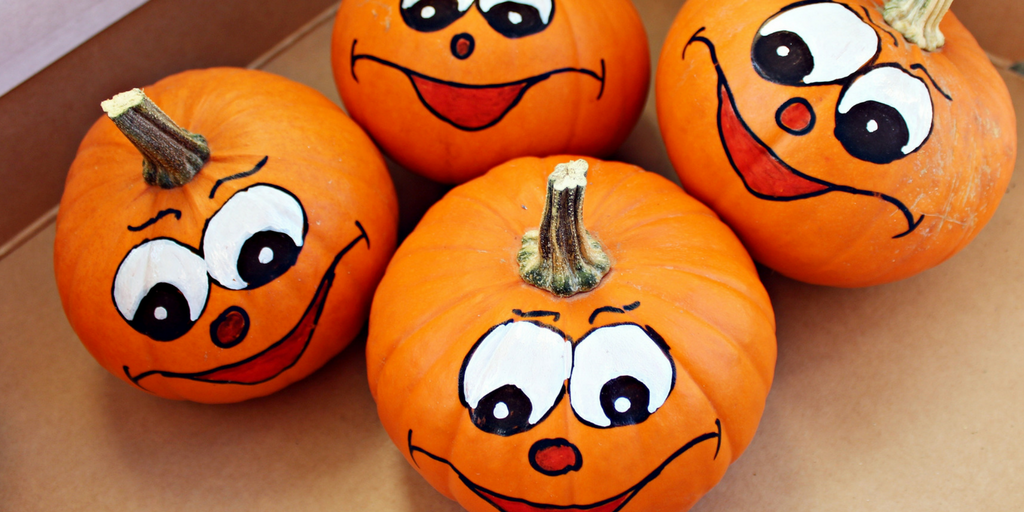 10 Halloween Decorations You Probably Already Own
This post contains affiliate links from Amazon. We may earn a small commission on purchases made via these links.
This list will show some amazing Halloween decorations that you didn't know you had on hand already!  Make a list and start grabbing the items that fit your needs to create some fun Halloween decor for your home!
Clothes for Halloween Decorations
Sweatshirts/Shirts/Pants
We all have clothes that we just don't wear anymore or, that our kids have grown out of. Take advantage of that and make a few scarecrows or yard props. With little effort, you can have lifelike Halloween Decorations. Simply stuff them with old newspapers or straw and you are done.
Socks
Plain white socks make perfect ghosts. You can stuff them (just the toe of the sock) with Kleenex, tissue paper, newspaper or other fabric scraps. Use a rubber band or string to tie it shut so your stuffing doesn't fall out. Grab a permanent fabric marker and draw your ghostly face on it. Use fishing line to hang them so it gives the illusion that they are just floating there. These make perfect porch decorations.
Bed Sheets as Halloween Decorations
This one is super simple. Once your bedsheets start to thin or, even get holes in them, don't toss them in the garbage. They can be used to toss over fence posts or smaller trees to make ghosts.  Colored sheets work great for bits and pieces of kids costumes as well!
Craft Supplies for Halloween Decorations
With card stock or paper, you can easily make window decorations. Whether you print them off or you (or your kids) create them on your own, this is probably the easiest way to decorate for Halloween.  I love these Easy Spinning Ghosts that you can make in minutes using the paper you already have on hand!
Music for Halloween 
This one is pretty simple too. While it isn't your typical decorations, it can surely help set the mood while the trick or treaters are out.  We love using some classic music we've collected over the years.  If you need to purchase, I recommend the Halloween Classics CD or the Now That's What I Call Halloween Music CD.  You can also check out what is available on Amazon Music 
Toilet Paper/Paper Towel Rolls
These can be used to make eyes peeking out of your bushes. The paper towel rolls need to cut in half. Draw your eyes on it, cut them out. Add a glow stick on the inside. Place it inside the tree or bush. A perfect upcycled Halloween decoration.  We are big fans of upcycling and recycling, so this is perfect to go alongside our Frankenstein Tin Can craft idea!
Recycled Boxes as Halloween Decorations
Almost everyone has a box or two waiting to go into the recycling bin. Why not make them useful before you get rid of them.  Boxes would make for fun "life size" cut outs, either for your yard or porch.  Paint them gray and use as a headstone for a fake cemetery.  Spray paint orange and black as a fake jack-o-lantern.  The possibilities are endless!
Toilet Paper for Mummies
Using toilet paper you can wrap pretty much anything up and call it a mummy!! The best part is; if it rips or looks kind of weird it still works. Making mummies is a perfect job for the kids! Get them involved in the decorating as well.
Black Garbage Bags as Halloween Decorations
These are the huge black ones meant for outdoor garbages. Fill these up with leaves or newspapers that make another great job for the kids and make a huge spider and put in the front yard. Cover a few pool noodles in them for legs and you are all set.  It's amazing how a bit of spray paint and a garbage bag can turn into a new decoration.
Markers for various decoration needs
Markers are a pretty common art supply to have laying around (with or without kids in the house). What do these have to do with decorating for Halloween? Easy! Draw on your windows!!! Regular washable markers draw perfectly on windows and, are pretty easy to clean off when you are done.
If your windows are covered you can draw on the outside otherwise it would work best to draw on the inside. Just be sure to draw backwards so it looks correct for onlookers.
Halloween Fun for the Whole Family
If you are beyond the years where it is "cool" to go out trick-or-treating with your kids, invite a few people over. Have them dress up and pretend to be lawn decorations. When the older kids come along they can give them a little bit of a scare just by moving.  These are super simple and close to free options to decorate your yard and house for this upcoming Halloween season.  Plus, it would be tons of fun to watch the kids be startled. 
As you can see, it's easy to find some great Halloween decorations that you already have around the house.  A few minutes time, some ingenuity, and items you have on hand and you'll find you have more than enough to make your home look amazing for the holiday!
More Halloween Ideas:
25 Cheap Halloween Costume Ideas
21 Simply Spooktacular Halloween Treats
Free Printable Halloween Word Search
Free Halloween Printable Bookmarks
Great Kids Games for Halloween