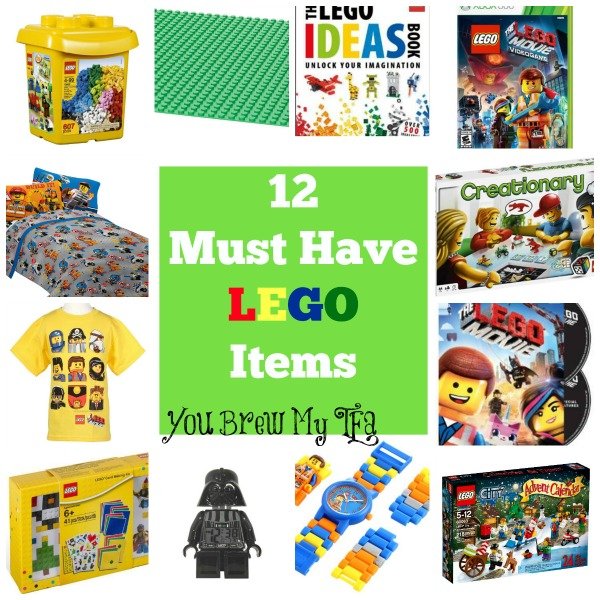 Calling all LEGO fans from  beginners to Master Builders! I have pulled together  a collections of 12 Must Have LEGO Items. From T-shirts to Video games and everything in between these are some of the coolest LEGO themed items I could find for your brick addicted kid.  The open ended play of LEGO is a universal hit with boys and girls alike and you will want to add a few of these to your Christmas list.
 12 MUST HAVE LEGO ITEMS
Make sure your Lego fan is happy this holiday season with one or all of these great deals!
**Looking for some LEGO's used for building? See some amazing Lego Building Games for your kids here!**