Did you know one in four children has an undiagnosed vision problem? Right now when you purchase individual vision insurance from VSP Direct™ as a gift, a child in need receives a free eye exam and glasses. That means when you give the Gift of Sight from VSP, you give twice. Find out more at www.givevspdirect.com/eyegiveback.  Thanks to VSP for sponsoring this post.
I was excited to share about the VSP Direct Vision Insurance program with you since I personally know the struggle to afford eye exams and corrective lenses.  I found out I was near sighted when I was 12 years old.  The first pair of glasses I ever received literally changed my outlook on life.  I remember seeing individual leaves on trees for the first time.  I had not realized how bad my vision was until the moment I put those glasses on.
As a mom, I find that I put things off that I need.  Why?  Because I focus on the needs of not only my children, but my spouse more often than my personal needs.  While I have health insurance, I do not have vision insurance.  The cost of an eye exam, new frames and lenses as well as contact lenses would easily be more than my mortgage. For my frugal mind it is really tough to let go of money that could go to pay a bill, take our son to Disneyland or buy a new set of tires for our car when my old glasses are working just fine.
However, as I sit here typing this today, the glasses on my face are in fact over 10 years old. I have had one exam in the last 10 years, and did end up getting contact lenses at that time.  However, when I ran out of those I was financially not able to go renew my prescription and thus ended up back with my glasses again.  Even when finances allowed for me to go ahead and make an appointment to renew my prescription, I just didn't do it.  Why not?  Because in my mind there was always something that needed that money more than I did.  My glasses worked just fine, and my vision hadn't really changed enough that I needed an upgrade.  While valid, that is still a poor excuse for neglecting my vision health.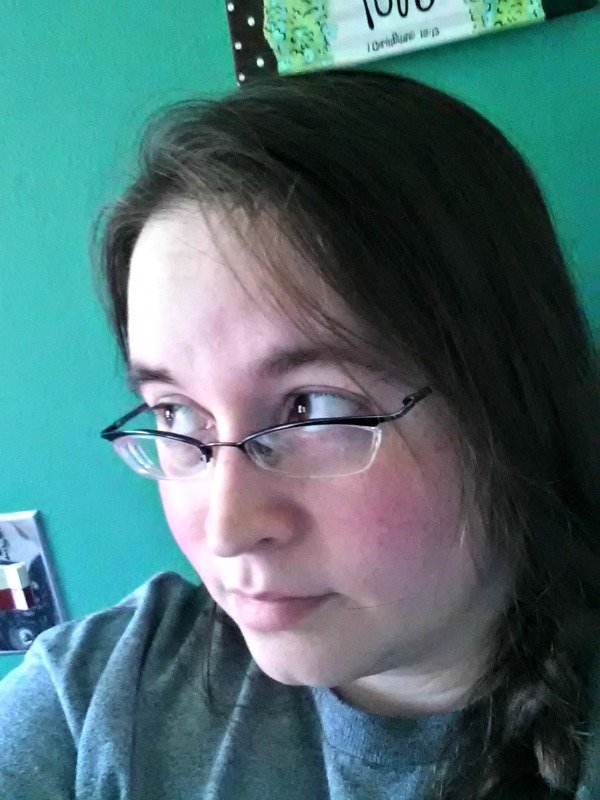 Have you been that mom who put off taking care of herself because money was tight?  Maybe money wasn't tight anymore, but you just couldn't stand the thought of spending so much on yourself?  Well, if so, then VSP Direct may just be the solution you need.  In my mind, it is a great compromise. Not only am I getting insurance that will cover my eye care needs, I am getting it at a great reduced rate.  By paying the one time fee for VSP Individual Plan I can save a few hundred dollars a year on my eye are needs.  That is a win-win for this frugal minded mom.
On top of the frugal minded part of me, I was excited to find out that you can help someone else who has poor eyesight with the gift of VSP Direct Vision Insurance.  This gift is a one time purchase that will allow your friend, family member or even yourself to have an eye exam and corrective lenses at a low co-pay price.  For individuals who struggle to make ends meet, the idea of paying upwards of $500 just to get corrective lenses is frustrating.  VSP Direct offers a great insurance plan that is affordable while providing you with the service you need.  As a giver, you can give the gift of sight to anyone by purchasing a VSP Direct plan in their name.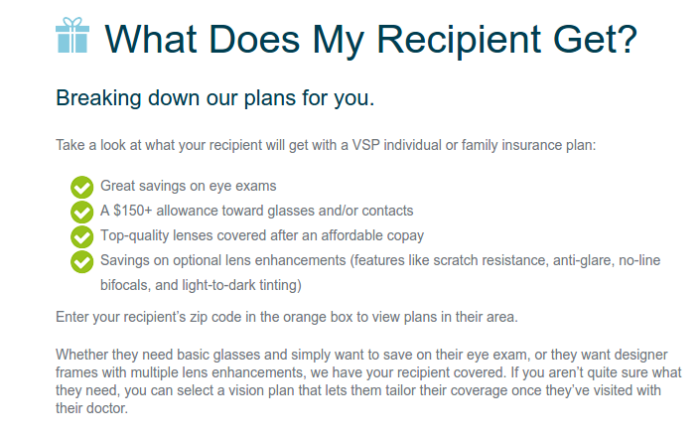 The #EyeGiveBack program means that with every plan you purchase, VSP also gives a an eye exam and glasses to a child in need.  Now through December 31, 2015, VSP will donate up to a total of $115,000 retail value. You are literally giving back not just once, but twice with every plan purchase you make! Give VSP Direct to a friend or loved one this year, and you will find yourself giving back to the community!  For more information about the Eye Give Back program, check out their informational video here, or check out the FAQ's here.
Did you realize that one in every four children has an undetected vision problem?  VSP offers you the chance to help provide those people with a new chance to see clearly for the first time.  With ten million American students being impacted daily with vision problems that cause learning issues, it is at epidemic proportions.  The VSP Individual Plan covers an eye exam with a low co-payment and allows for glasses or contact lenses to be fully covered.  With an average savings of $227 this is a great deal for those on limited budgets and income.  With 30,000 providers nationwide, this is not only an excellent plan, it is one that you can easily use in your own community.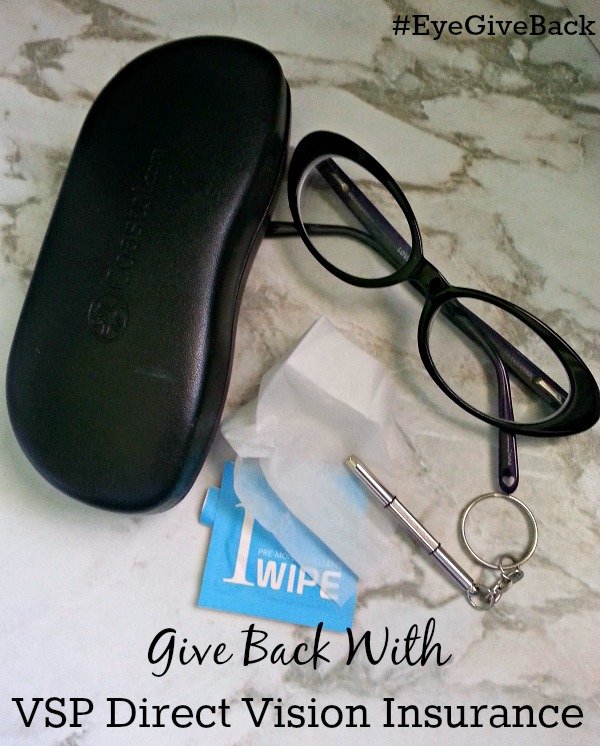 VSP Direct is a great solution not only for your personal vision care needs, but for you to be able to give back to others who are less fortunate.  By a plan for yourself, your spouse, your parents or a friend today.
This is a sponsored post on behalf of VSP Direct vision insurance plans and Mom It Forward Blogger Network. All opinions are my own.