Last week I was watching this documentary with my Beau about obesity and realized in the commentary that there was a blaring truth – food is the drug everyone uses.  Think about it for a moment.  Any other drug you can walk away from and survive without it.  Food, however is the one thing you keeping having to go back to for survival.  No wonder so many of us struggle with obesity, eating disorders and obsession with food.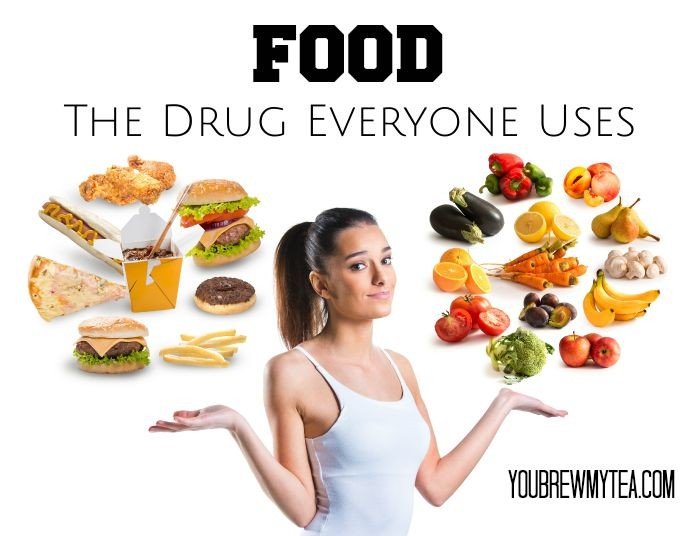 Food Is The Drug Everyone Uses
I have never smoked.  I have only had a few sips of alcohol in my life.  Neither appealed to me.  I have never done illegal drugs, nor even considered them.  However, I have eaten food every day of my life – and it has become a drug to me.  I wake up not just craving it, but needing it.  As soon as I am done with one meal, I am thinking about my next.  Whether it is planning for how many calories I have left in my diet for the day, or drooling over the next amazing recipe I prepare – food is always on my mind.
If I try to go without food, I get ill. I collapse and fall sick.  My body literally begins dying without food.  Food is the drug everyone uses – and nobody can truly escape. 
Any other drug you can walk away from and survive without it. Food, however is the one thing you keep having to go back to for survival.

— Katie (@YouBrewMyTea) July 20, 2015
I was born into a family where food was the center of life.  Our lives revolved around meals with family, meals after church, meals after school and special rewards being meals out at a favorite restaurant.  It was no wonder that by the time I hit puberty I carried extra weight.  Now, as an adult – I look back and hurt thinking about how I have perpetrated the same patterns of food behavior in my own little family. I have influenced my son not to eat to provide nutrition, but out of joy and sadness and reward.
Food is my drug.  Food comforts me.  Food rewards me.  Food satisfies both a physical craving and an emotional need in my body.  Food is my addiction.
I don't know how to deal with food.  I have struggled for the last 15 years with diets, exercise and the scale fluctuating from 150-260 for my 5'5″ frame.  I have been healthier than I am currently.  I have also been in much worse health.  I have had chronic pain issues that prevented me from exercising.  I have had emotional trauma, depression, divorce, legal issues and lack of work hat sent me into a tailspin of "self medicating" with food.  I have embraced rich flavors, delicious meals, delicacies and convenience foods in the name of comfort.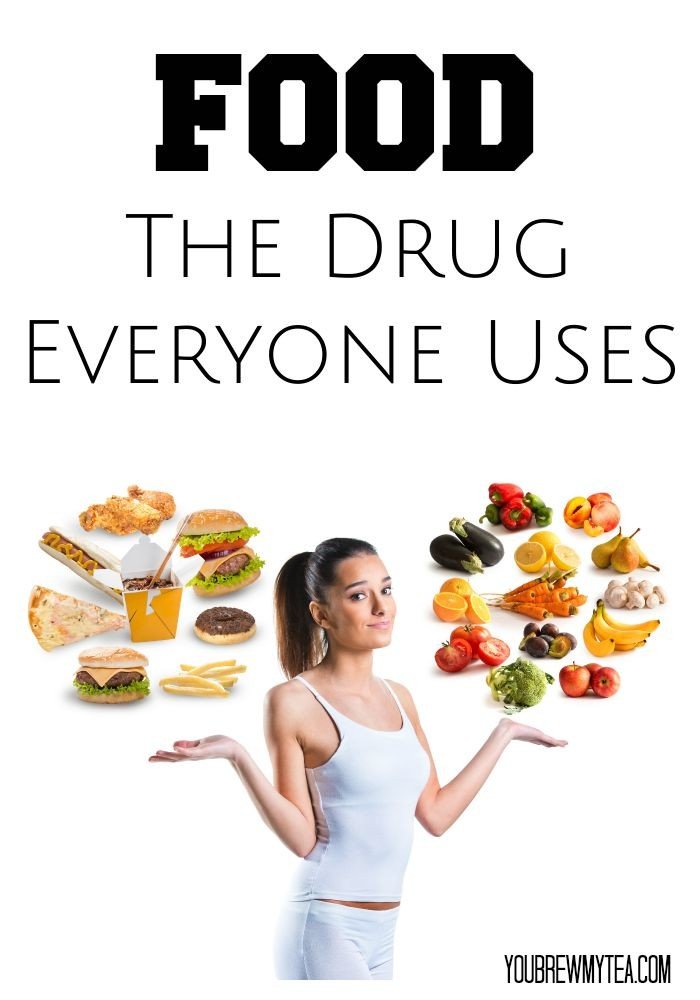 How do we as society truly become healthier when food is the drug everyone uses?  How do you truly, "get a grip" on your eating habits when all of your temptations are available everywhere you turn?  No matter how much you want to avoid your "drug", you literally cannot.  The honest truth is – for someone like myself, it isn't even a matter of removing the "bad foods" from your diet.  All food is a drug.  All food appeals.  All food can be binged on.  All food can soothe and satisfy that longing, craving or emotional need.
Food is a drug that isn't just one category or type.  The addiction and struggle for some of us is with every thing on the plate – not just the unhealthy items.  With every bite I take – of vegetable or cake – I feed my addiction. 
Perhaps this is one blog post that won't make sense to many.  Maybe it is something that you will relate to.  Maybe it is something only I see and feel.  I just know that if you struggle with food like it is a drug, you aren't alone.  It is the hardest drug to overcome, simply because you can never truly live without it.