What Dudes Really Want For Christmas – I am going to give you the real hard facts so this year you don't make a mistake and give him something he cares nothing about.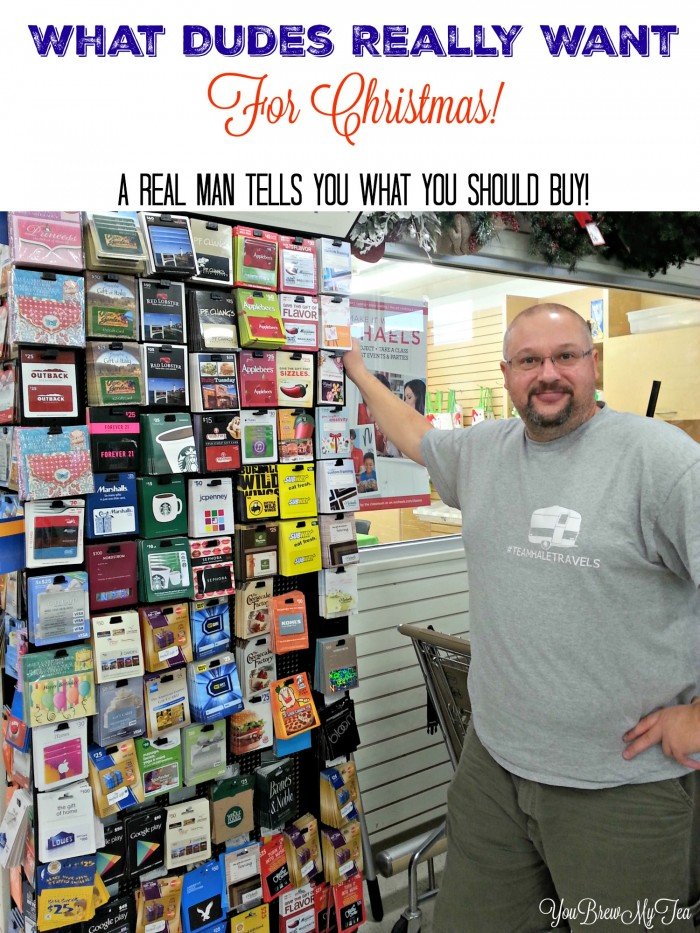 First, Ladies, the disappointing-to-you part: Typical, Heterosexual Males do not care about the bobbles and trinkets you think are oh-so-cute and would look forward to gifting to him.
Second, get over your derision of Gift Cards. They're not "impersonal". They're perfectly practical. Just like your guy. He appreciates their simplicity. He loves the notion that he can use it for what he really wants. Trust me, he would much rather get a gift card than have to muster a good lie to your face that whatever you got him instead was "just what I always wanted, Dear…" To have to hide his lifelong disappointment. To have to bury his bitterness at not being able to get what he really wanted… with the stupid Gift Card you could have just gotten him instead… but noooooo… now he has to keep this piece of crap he can't stand just to avoid hurting your feelings.
Scratch that. The truth is, he simply wants to avoid an argument over something completely unrelated 3 years from now that's actually your deflected frustration at his impertinence at not truly appreciating, or, worse yet, having lost and/or deliberately purged from his junk drawer That Thing you so lovingly shopped all month long for. Save yourself AND him the heartache – embrace the Gift Card!
Note:  Some men really do want a gift to open on Christmas that isn't just a gift card.  In that case, I highly recommend KINZD for a great wallet. They have a ton of options that are great for the man who likes a slimline wallet, to the man who prefers a nice leather wallet.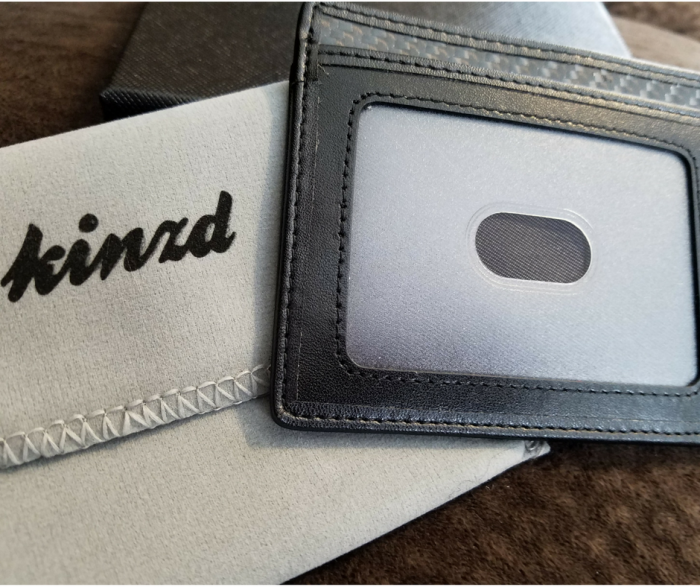 What Dudes Really Want For Christmas!
With these points out of the way, here are Gift Cards To Considering Getting A Man In Your Life For Christmas, and beware these will contain some affiliate links to various websites.
If he's crafty – in the Maker sense, not as elucidated by The Beasty Boys – then there are a few options to consider. But do you know how he's crafty? Is he a gearhead? A wood craftsman? An electronics tinkerer? A programmer? "D", All of the Above? Do you not honestly know? At any rate, you could get him Gift Cards to such fine establishments as:
Harbor Freight Tools. A great place to pick up the latest in cheap, direct-from-China junk. Err, "tools". (There ARE the rare Made in the U.S.A. tools, to be sure, but the Unicorn Department is ever decreasing…) It's the 21st Century, China owns us due to Greed Capitalism and various Tragic Lies of "Free" Trade Agreements. Accept it. At least he can get what he needs on the budget his anemic what's-left-of-the-jobs-in-America paycheck can allow. Even better considering it'll be your money he'll be using, subsidizing his allowance. Unless your money was from his paycheck. In which case I guess "It's The Thought That Counts", right…? But my point is, at least as it relates to this list, that no matter what sorts of Crafty Tools your guy might need, chances are he can acquire most of them here.
Home Depot, Lowe's, Sears. These places are The Usual Suspects. But know that for any item also available at Harbor Freight, it'll be more expensive at these locations.  However, these places also give a chance for larger products, different brands and those name brands that come with longer warranties that may be important to the dude in your life.
Electronics Supplies Stores.  If he's an Electro Geek check out Maker Geeks and see what fun projects he could do, including fun with a 3D printer.  Additionally, if you have a Fry's within 300 Miles, give him an excuse to make a Pilgrimage to Mecca. Think Radio Shack on steroids. Well, Radio Shack when they were still cool and "Radio Shack". But I digress. Fry's is to Electronics what Best Buy is to Home Electronics. Speaking of…
Best Buy. There is no competition left in the world as relates to Home Audio/Video gear. Unless you have a Costco and/or Sam's Club close. In which case give those instead. Or even better, in addition to…
Newegg. If he's one of the 6 people left on Planet Earth that still cares about, "needs", works toward a Kick Ass Computer Rig, then let's not forget Newegg! Computer parts and accessories at prices that leave the rest in the dust!  From building their own computer, to adding memory, an external drive, some fun accessories or even finding a case for their laptop this is the place to go.
Motor Madness? Get a subscription to these magazines – Jegs. Summit Racing. Rock Auto.  Check out Best Deal Magazines or Magazine Deals Now for the best prices.
Wood working? I honestly can't help you here. I'm not cool enough. BUT, can't go wrong with options listed in #'s 1 and 2, above!
For the man who likes everything.  No matter what he's into, Amazon and eBay gift cards can help him.
Beer.  Does he like beers? I mean in an "aficionado" kind of way, not in a "can drink any ol' warm can of horse urine" (e.g., Natural Ice). I don't drink, so I am only relaying what I've heard, but a boxed set of World Beers from World Market is always a delight to such sophisticated gents!
Fishing/Hunting/"Outdoors"? Bass Pro Shops, Gander Mountain or Cabela's are always great choices!
These are merely scratching the surface. But it can surprisingly cover most bases, or have enough overlap with subjects/hobbies/interests not enumerated here. No matter what, even if he's more into things not listed, there's still something here he can sink his teeth in!
And if you're still fretting over the "lazy" or "impersonal" nature of Gift Cards, again I say: GET OVER YOURSELF!!!
But if that's not sufficient to put your mind at rest, then conspire to make a date of the whole adventure. Offer to go with him to dinner and to join him in his shopping adventure afterward utilizing your gift card(s). Pretend you care and have interest in every last do-dad he glowingly shows you… or perhaps discover you actually have interests in the a number of these things, too.
If nothing else, this exercise might just help you see the light and swear off looking down upon the lowly Gift Card and embrace how it can save you from such mind-numbing means of making your man truly happy.
Or go ahead and get him that accessory he never asked for, let alone even knew existed. And wait 3 years…
While you're here, check out these other fine posts!
Boy Themed Christmas Gifts You Can Make
25 DIY Christmas Decorations & Treats
How To Host A Cheap Themed Birthday Party