The reviewer has been compensated in the form of a Best Buy Gift Card and/or received the product/service at a reduced price or for free.
STEM activities are a big part of our daily routine.  Whether we are purposely working with our son on homeschooling projects, or we are just hanging out as a family, STEM is our focus.  My Beau is a programmer, and so technology and engineering are natural passions.  I, personally, love the way STEM works throughout our daily lives in so many ways.  So, it was natural to share some of our favorite STEM activities that you can do with your children.

STEM Activities Any Child Will Enjoy
Are you looking for more homeschool support?  Come join our Homeschooling Lazy Parent Style group today!
STEM activities don't just have to go along with homeschooling.  These ideas are excellent for any parent to encourage their child to do on a regular basis.  Some require an expense, and others require a bit of time and research, but there are no limits to the fun ways you can get your kids active in STEM activities.
Robotics.  This is probably our personal favorite method of including STEM activities in our home.  What kid wouldn't enjoy making their own robot?  Whether they have gotten sucked into the fun robots movies and TV shows, or thy just want to create something to do a job for them, an interest in robotics is a great place to begin when wanting to include STEM in you daily routine.
We recently had the chance to test out and review the VEX® Robotics Robotic Arm by HEXBUG® courtesy of Best Buy.  This hand-crank robotic arm is a great tool to get your kids active in learning about how robotics work, but also about how to complete steps and instructions.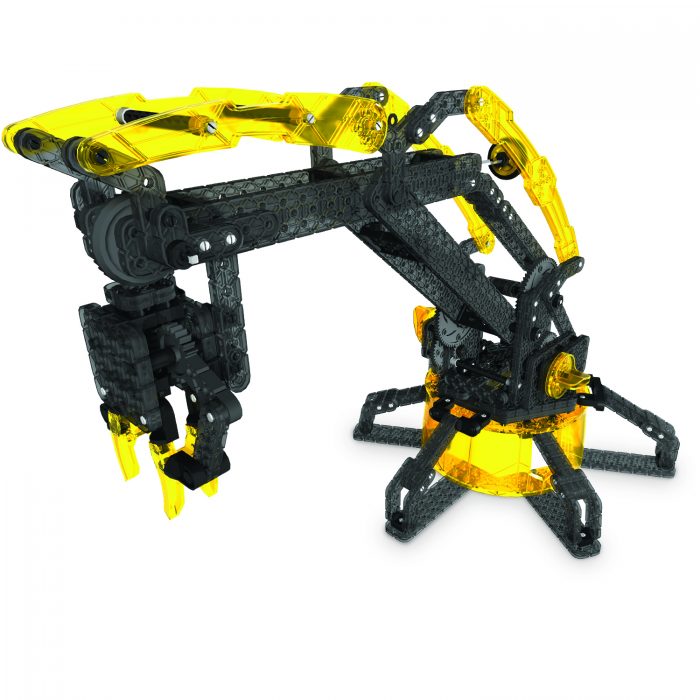 My Beau and the Wee Child sat down with the VEX® Robotics Robotic Arm and first started by separating all of the parts by type.  Since this is a snap together kit, it was important to have everything laid out for easy access as they worked.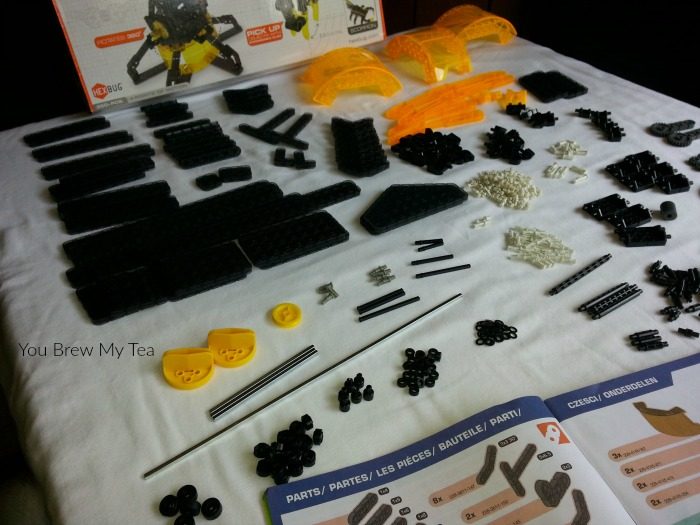 It took them a couple of hours to put this together.  One thing they noticed was that some of the pieces had extras just in case there was a problem.  While this was a sturdy product and kit, it is always nice to have a few extras.  My Beau also mentioned that while it will move 360 degrees and is easy to use for grasping and picking things up, the weight it will hold is limited.  Pens, pencils, paper, small toys are all easy for it to grasp and hold, but the full water bottle was a bit too heavy.
Programming.  Once you have built a robotic arm, your child will likely show an interest in how to make that arm do things automatically.  The VEX® Robotics Robotic Arm is an option that doesn't come with batteries or motors, but there are other products and options available by HEXBUG® for when you child is a bit older and more experienced.  They can then begin using free resources to learn how to program.  One of the most popular options for younger children is MIT's Scratch program.  Alternately, Code School offers free tutorials on many programs like our preferred option of Python.
Once your child learns how to program, they can use their VEX® Robotics Robotic Arm or other tools as a means to create robots that actually do things with the touch of a computer! This is a great push toward a future in programming and engineering. Plus you can start when they are old enough to read, no need for them to wait until high school!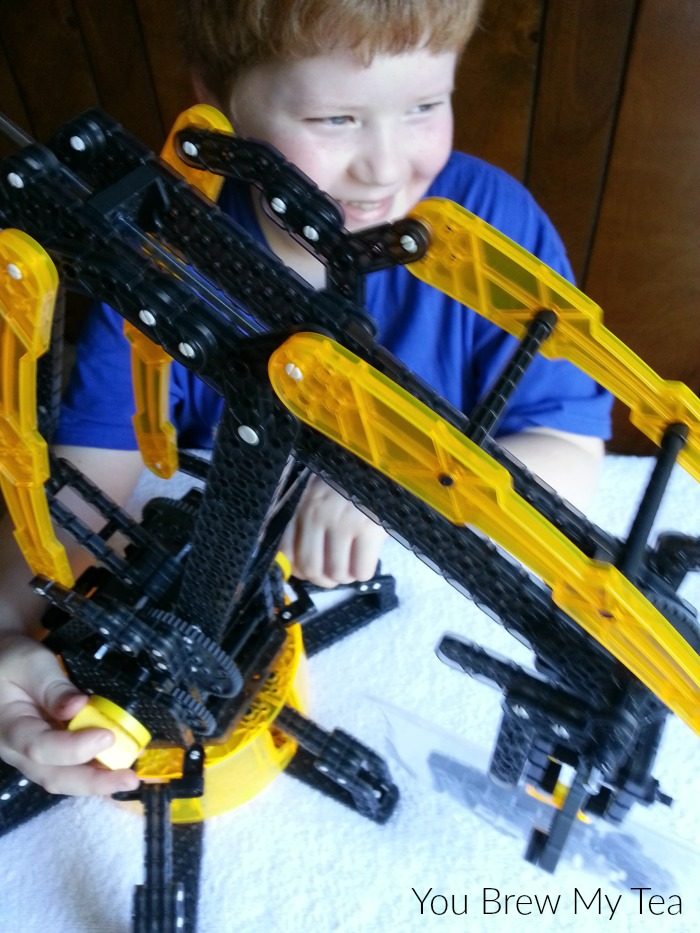 Making videos.  One last thing to mention when STEM activities are on the list is to encourage your kids to make videos.  With social media so prevalent today, it is likely that video will continue to be a huge part of marketing, technology, and news.  We are working on editing some fun videos of the Wee Child using our VEX® Robotics Robotic Arm to test out various weights it can hold.  Let your kids use a phone, camera, or tablet to create their own videos of projects, experiments, or just fun unboxing videos.
These STEM activities are some of our personal favorites for getting the Wee Child excited about fun things throughout the summer months.