This post was sponsored by Dramamine® as part of an Influencer Activation for Influence Central
As I have mentioned before, the Wee Child seems to get carsick like I do.  So, I have decided to share some of my favorite motion sickness helps for kids with you as well today.  Since we love our road trips, it is really important that we make sure we are all happy and healthy on the road.  These tips make it just a bit easier to manage with kids.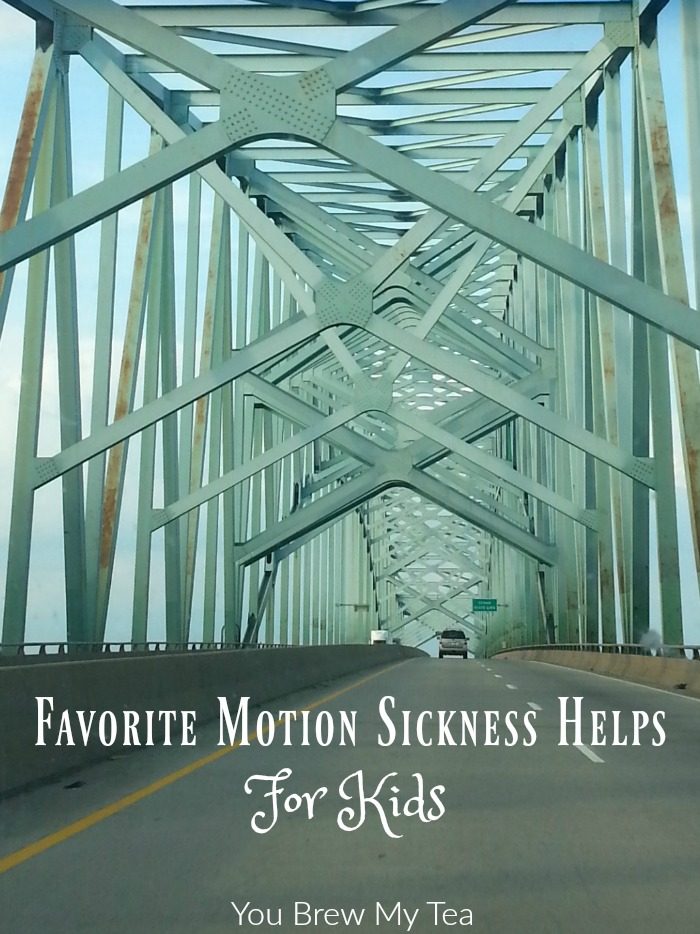 My Favorite Motion Sickness Helps For Kids
Last month I was asked to review Dramamine® for Kids.  I already knew I loved the brand, but I had never used them with the Wee Child.  For our 15 hour drive from Arkansas to Michigan, I found out just how awesome they are.  While he doesn't usually vomit with motion sickness, he does get nauseated and feels miserable.  So, it was a great time to test out the product and share our other top tips.
Sit in the middle seat:  If your vehicle has a middle seat where your child can have a view of the road without obstructions, make sure they get that seat.  It works easily in both of our cars as the Wee Child loves the middle seat.  Since he is now tall enough and heavy enough to be out of a booster seat, he finds the middle seat even more comfortable.  The seatbelt fits him much better in this spot in our cars, so it's a double duty bonus.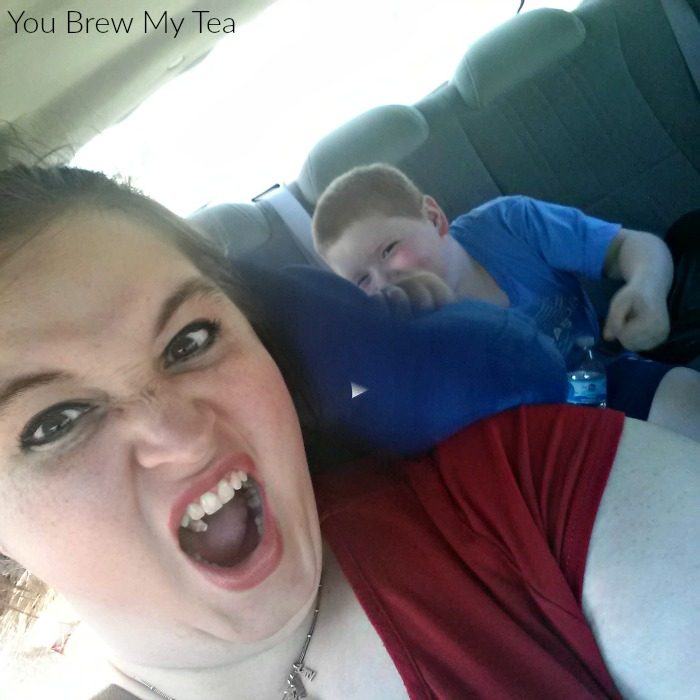 Avoid candy and greasy snacks: One of the tried and true things for both myself and the Wee Child is to avoid candy and greasy snacks.  So, that means avoiding most fast food on the road. We like to pack bananas, pretzels, nuts, and yogurt to snack on when possible.
Stay hydrated.  We always try to stay hydrated, but it is even more important as a motion sickness relief for kids.  In the summer it can be hotter and thus a need for more liquid, but any time you are traveling it is important.  We expect to make multiple bathroom stops along the road, so we never limit water or electrolyte drinks.  We encourage him to drink as much as he can and always pack water, electrolyte drinks or green tea.  Some prefer to have Ginger Ale or Lemon Lime Soda on hand.

Pack Dramamine® for Kids Chewables:  He chewed the recommended dosage as we started out on our trip.  Despite a few twists and turns, he was actually able to read in the car this trip with no problems.  I was totally sold.  Not only are they a tasty grape flavor, but they are in a simple to pack package that makes it easy to grab and hand over to him when needed along the trip. Since Dramamine® for Kids is the only motion sickness medication formulated just for kids ages 2-12, it is definitely a product that anyone can feel comfortable giving their child. It's great for the long road trips like ours, but could also be great for that back to school morning or afternoon drive when kids might find motion sickness to be annoying.  Right now you can grab a Dramamine For Kids® Coupon to help stock up for your next vacation.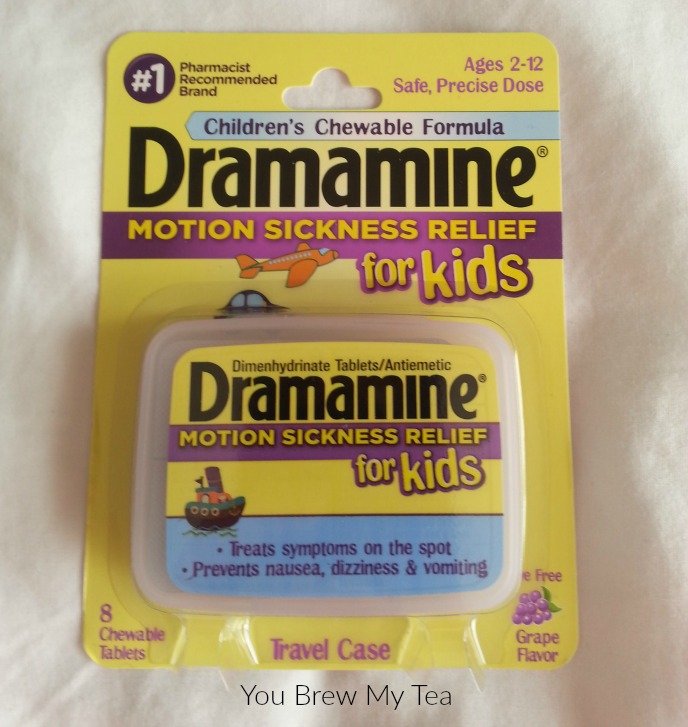 Avoid reading or movies in the car:  While this trip he managed reading easily, I typically recommend avoiding reading or watching movies in the car.  Both can really cause motion sickness to be worse. Instead, listening to music and napping in the car are often safer choices for those who tend to have motion sickness issues.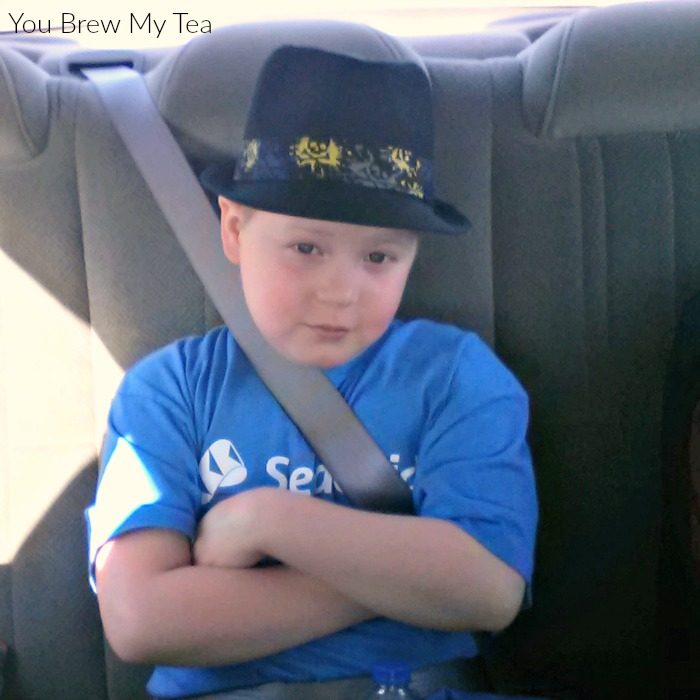 Pack supplies for "just in case":  While you hope that the above-mentioned items will prevent your child from being sick, you have to know that sometimes it just isn't preventable.  I recommend packing a small bucket with multiple liners in the back seat for those moments you can't pull over fast enough.  Also pack some extra trash bags, wipes, and a change of clothing in a bag that is easy to grab as needed.
These tips for dealing with motion sickness in kids are just what you need to keep your next family vacation easy to manage!