I am constantly asked about how to find affordable SEO services from my fellow bloggers.  Since I have been working with many bloggers in the last two years on SEO as well as other site management, I find that while I can offer services at a decent rate, many still simply want to know how to do it themselves.  Frankly, I love the extra income but much prefer knowing that I can teach someone how to manage this for themselves.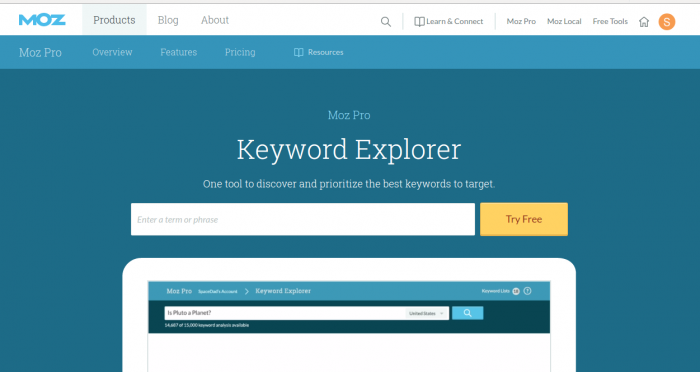 Affordable SEO:  How You Can Manage Your Own SEO
Let me start by telling you that I do not consider myself an expert.  I do know that I have used these methods successfully on my own blog as well as many client blogs over the last two years.  I also know that the more I work with SEO, the more that I learn.  There is no perfect method to guarantee you will always get the search traffic you want.  Your effort, writing capabilities, and even your social media presence can all make a difference in how a blog post reaches rank on Google.  These tips are just a starting point, but a great one for you to truly understand how the process works.
Start by understanding what SEO actually is.
So many individuals get totally overwhelmed by the concept of SEO.  It honestly isn't a difficult thing to understand.  SEO is a method to help your blog posts reach higher in ranks on Google searches.  The process is simple, but since there is a lot of competition out there for various topics, it is important to do as much as you can to make your post stand out.  Quality content really is the key.  Figuring out affordable SEO strategies is really about learning how to manage your own SEO.
Good SEO within your blog post isn't just about how you phrase things, but about the keyword you use.  It has nothing to do with getting a green light with plugins (although those are useful to learn the best layout for keywords).  It has everything to do with choosing a good quality keyword that has lower competition online and higher searches.
You can write a perfect blog post according to your SEO plugin, and it still may have no impact at all on your Google ranks for the chosen keyword.  Why?  Because unless you have found the right keyword – no matter how well written the post is – it doesn't have a chance.  Just look at how easy it is to take almost any word or phrase you use in common vernacular and put into the keyword spot on your plugin.  If you, like me, write your posts with similar phrases on a regular basis, you can easily get that green light no matter what word you choose.  The difference is – when you research the right keyword, you'll actually find success in Google search.
Affordable SEO is all about finding the right keyword.
This just needs to be repeated over and over and over again.  It isn't about you picking a keyword and saying, "I want to rank well for cute kitten videos" and then following the steps below.  If "cute kitten videos" is already an overly used keyword that has millions of others ranking above you, it will be difficult if not impossible for you to rank for that term.
Find the right keyword.  I will share tips for using keyword tools below, but keep this in mind throughout this post and anything you write on your site.  If you want to have what is considered good SEO – the right keyword is at the core of your success. Tied with your keyword is quality content, but more about that later.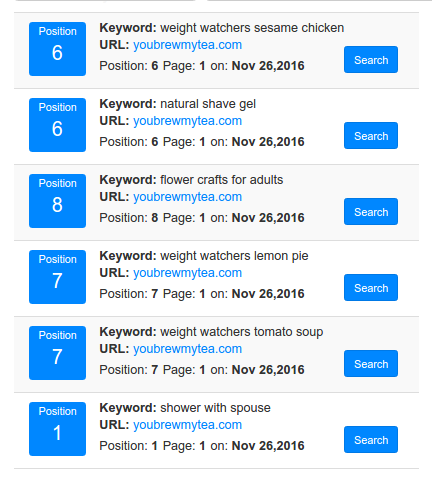 It's not always aout being in the #1 position on Google.  The above shown phrases don't bring millions of pageviews per month, but they bring consistent traffic.  Within those posts are links to other content.  That keeps people on my site for even longer.  Anything ranking in the Top 50 on Google can easily bring steady traffic to your site, depending on topic.
Implement SEO strategies in all of your blog posts.
This is really where the magic happens.  For affordable SEO, you simply need to understand how to implement SEO strategically into your blog posts.  Yes, there are other SEO tips for on-site keywords, but that is, to me, a thing of the past, compared to these strategies.  I have a simple process that I like to recommend and have found works well for most, if not all, of my clients.
Write quality content.  Well written and easy to read content is key.  This includes breaking down your post with headings and bullet points so it is easy to follow.  It includes correct grammar and an easy to follow overall message.  It also includes making sure your topic is worthwhile and not flooded with keywords.  Google sees all of these things and does take note.  You also want to focus on what your readers want.  Think about questions they have and how you can answer them.  This business isn't about writing what YOU want to read, but about what you write being something valuable to your reader.  No matter how well phrased your blog post is, if it isn't valuable to your reader – it won't matter.
Longer blog posts are always better.  As you begin writing quality content, focus on providing value to the reader.  Google looks at longer blog posts as being more valuable.  This doesn't always guarantee SEO ranking, but it is a great method to keep in mind.  At the very minimum, your blog posts should be 350 words.  I much prefer seeing them over 500 words, but most of my and my clients are in the range of 700-1000 words.
Choose the right keyword.  Instead of randomly picking the keyword you want, you should focus on finding the best option for SEO ranking.  That means taking the time to do a bit of research to find a keyword phrase that has a lot of average monthly searches, but not as many posts that are already ranking for that phrase.
Use your keyword phrase appropriately.  There are a few steps that I believe make it a better overall post for ranking with Google.

I recommend that your keyword phrase is as close to the beginning of your blog post title as possible.
You also want to add it into the first paragraph of your post, preferably within the first 100 words.  I work hard to include it in the first sentence when at all possible.
Use an H2 Heading with your keyword phrase. Your title is an H1 already – so use other headings within your post.
Use H3 and H4 Headings sparingly, but when needed to separate content for easy reading.  When using the H3 and H4 heading, try to include the keyword phrase or a similar phrase as mentioned below.
Next, you want to add your keyword phrase appropriately throughout the content, but not in a spammy way.  Adding it again 3-4 times throughout the content is usually sufficient for the average blog post.
Lastly, add that keyword phrase into the last paragraph of your blog post.

Use similar keyword phrases in your blog post.  Google looks not just at your focus keyword, but also your overall knowledge.  So, if you are using similar keyword phrases or topical phrases within your post also, that is a good thing.  Don't limit your post to just the one core keyword phrase.  Choose the main phrase, but don't hesitate to use more than one topical keyword phrase within the body of your post.

For Example, you have chosen a keyword like basketball practice, you could also use terms like sports practice or even basketball skills within the body of your post.  These are all similar topics that show you know what you are talking about.

Use your keyword phrase within ALT tags on images.  I also utilize Alt Tags not just to drop the keyword phrase, but to describe the image for Pinterest and other image sharing tools.
Create a quality meta description.  Most individuals use an SEO plugin such as Yoast to check their SEO on each post, as well as setup a great meta description.  Using your keyword phrase at the beginning of your meta description goes a long way toward helping it be seen. This is one of the benefits of having the Yoast plugin on your site.  That said, Yoast, in itself, does not make your chances of ranking with Google better.
Share your post on Google+.  There is some question as to the worth of having a Google+ account.  To me, it has been proven that when your posts are shared on Google+ and have any interaction at all, you are more likely to gain SEO traction faster.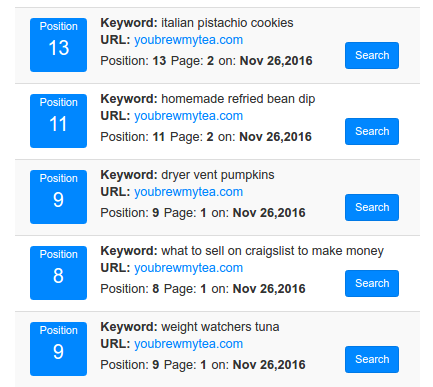 A bonus note to remember is that SEO isn't just about the keywords within your blog posts.  Again, it also includes things like promotion, consistent posting on those topics, and even good backlinks from reputable sites to yours.  These are strategies to cover in other posts or to work on outside just researching the keywords within your blog posts.
Use an affordable SEO keyword research tool.
Below, you will see some links to my favorite keyword tools.  Those links are my affiliate links when applicable.  Feel free to use my links but realize when you do so,  I may earn a commission on your purchase of a service.  If you prefer, you can always look up the programs mentioned separately from this post.
This, as mentioned above, is really the key to having good SEO on your blog.  Doing research to choose the best keywords is a must if you want to rank for that term.  While it is not necessary to pay a monthly fee to a tool, it can be handy.
Google Keyword Planner:  This tool is totally free to use, but it doesn't offer as much benefit as some others do.  It is a great place to go for keyword ideas and to give you an idea of keyword search volume.  It does not, however, help you narrow down current competition for that keyword.
One of the pluses with Google Keyword Planner is that you can see the current ad bids for a keyword.  If your focus is on making money with ad networks, choosing a keyword phrase with a higher ad rate on Google Keyword Planner is a great idea.  You may have lower search volume to that post, but if the clicks on ads payout at 3-4 times others, it won't matter as much.  Making more money off the keyword phrase on a lower search volume phrase can be just as beneficial as having more pageviews in the long run.
KWFinder:  I find this an easy to use tool that has many affordable SEO options.  With the chance to check out 3 keywords a day for free, it can often be just what you need to begin.  Paid options begin at $25 a month with various upgrades and deals depending on your needs.
Jaaxy: For under $20 a month, this is a good program to use.  It is a bit more simplistic and takes more work to understand than others, but it does the trick when you want to compare keyword ideas for better SEO on your site.  It is pretty simple to use and has basic information on keywords.
SemRush:  This is my current favorite option overall, but at $70+ per month it is one that most people aren't up to investing in if they aren't using it for multiple things each day.  I love the ability to track keywords for each of my domains, as well as the multiple options that allow you to easily and quickly compare similar keyword phrases.
Moz:  Moz is another in my top three keyword program out there.  It offers a free version, as well as paid products.  There are some simple to follow keyword tools that compare competition levels making it easier to choose the best keyword.  They also include more information on the average CPM for the phrase than other tools, so that is appealing for someone wanting to make more money off of their specific posts.
Ahref's:  Honestly, this program is one of my favorites just because of the multitude of email alerts for rankings on your domains.  Even the free program will allow you to track one domain.  However, the stats are limited unless you upgrade to a plan.  They do offer some great keyword tools, but the better parts of this program come in their tracking of existing keywords, backlinks, and their viral content search tool.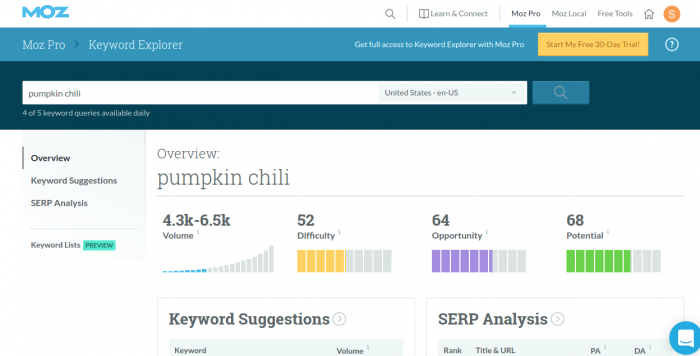 Outsource keyword research
This is one thing I think most people are afraid of doing for themselves.  How do you figure out which keywords are the best?  Well, above, I mentioned specific keyword research tools that help by narrowing things down for you.  The problem is, most of those also come with a price tag if you want to do more than 1-10 searches a day.  That's when outsourcing comes into play.
You can outsource keyword research in a few different ways.  
Hire someone to do batch research for topics in your niche.  This is something I offer as an affordable SEO option for my clients, but there are many other VA's and SEO managers that also offer this service.
Split costs of an SEO keyword research program with other bloggers.  This is highly popular since it can make a $60 per month fee only $10 per month when sharing the cost with someone else.  Just make sure the program you choose to use offers what you will all need without limitations.

There are tons of things you can do to manage affordable SEO strategies on your blog.  This post is simply a way to help you understand some basic mechanics behind what really gets that great Google traffic.  There is no one perfect way to have excellent SEO.  There are, however, some basic steps as mentioned above that can help you to really focus on better practices and ultimately create better content for your readers.
This post is not about a sales pitch or about you signing up for something through my links.  It is, however, about helping the people who are always asking me questions about SEO.  I am not perfect at SEO, and I know many sites that probably have more tips for you, but this is a beginning you can start to build upon and you will see results.  If you have specific questions for me, feel free to reach out and shoot me an email at [email protected]