If your child is reaching that age where being online, having a phone, and getting involved in social media is fast approaching you may be worried about their safety.  Internet Safety Tips like these are ideal for your child if they are also in that tween or young teenager. Actually, they are great for any age.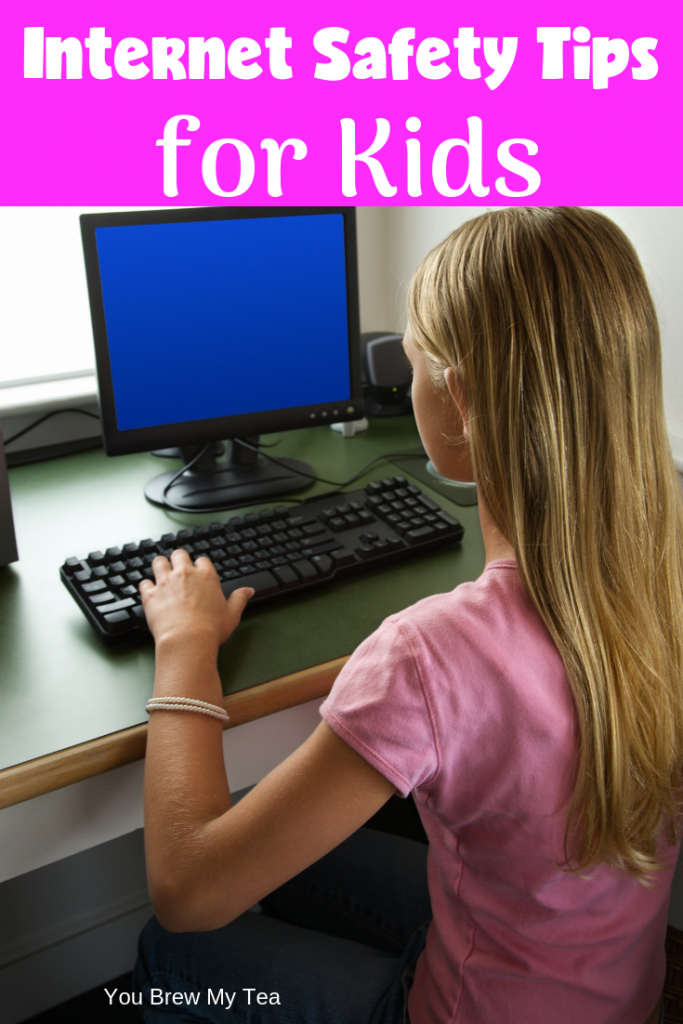 Internet Safety Tips for Tweens
As our son gets older, we really want to give him the freedom to be himself. We also know that responsibility comes with that freedom and that as parents, we have to set some ground rules. Unlike many parents, are pretty open about the dangers out there he may face. I don't want him to be fearful about everything, but I do want him to understand that there can be real issues out there he will face.
Teach them about Internet stranger danger
Yes, there is real danger online. No, not every person online is evil or has bad intentions. The truth is, the bulk of people you and your child will meet or know online will be safe. However, you want to exercise caution and teach your children the best practices for staying safe online.
These following things can help you cover all the bases as you introduce your child to the Internet:
Never give out personal information like home address, where they attend school, full names, birth dates, or where they will be at any given time.
Don't accept friend requests from people you don't know without parental permission.
If anyone speaks about inappropriate things, it's important to let an adult know immediately.
Set up parental controls if you feel necessary
The level of parental control over your child and their Internet usage will vary. For younger children without a lot of understanding, I am a fan of programs that monitor or block certain terms or sites. For older children, I find that firewalls may be too much or too limiting. We do not have a firewall in place for our son, but we do have open conversations about what is acceptable. Additionally, we have full access to all of his devices, accounts, passwords, and viewing history. While we don't make check everything every day, we do occasionally check things. Thus far, open honesty in our home has worked. For other families and children, it may not work that way.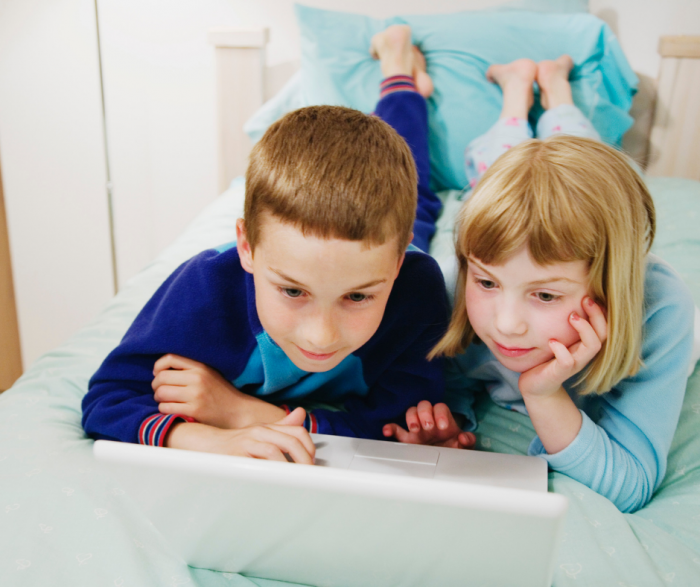 One thing that I am an advocate of is waiting to set up accounts until the program suggests is an appropriate age. Most social media sites require the user to be at least 13 years of age before creating an account. Many parents have created accounts for their children at much younger ages. This isn't a smart move, or safe for many children. Our son, while having his own email account and online access, does not have any social media channels of his own at this point. In a few years when he is at the appropriate age, we will allow him to have one social media outlet to start and add to that as he proves responsible.
Make rules about how much online time they are allowed
Rules are there to protect and guide our children. Set up rules about what times and places they can use the Internet. For now, our son uses his laptop, tablet, or phone when we are in the same room. He doesn't take these to his bedroom at night, nor does he have them behind closed doors. At this point, this is mostly his choice as he has never asked to do otherwise. As he matures, he will be allowed to have his laptop at his desk in his room. That decision will be made as we all adjust and learn what works best for our family.
Enforce the rules
One of the biggest tips is to enforce the rules. It may seem like a given, but sometimes it can be inconvenient. When kids lose electronics privileges, it can lead to whiney behavior. As a parent, there are times when that just isn't easy to manage. You, as I have been in the past, may be tempted to just hand it back over to save the peace. The thing is, when we do things like that, we are allowing them to get away with behavior and not learn from their mistakes. It's hard but stick to the rules.
As you can see, we don't have some huge list of Internet safety tips for our son. It truly is about open communication with him and taking time to really show him how to behave online properly. There is always room for things like talks about online bullying, inappropriate music or videos, or even when to make online friends. Do what is best for your family and your child in those situations.
More Parenting Tips