It's that time of year again when we are struggling to find a few extra dollars here and there to get gifts for the people on our lists.  This year you can at least grab some great fun ad useful gifts for their stockings with this list of 9 Cheap Stocking Stuffer Ideas!  You don't have to give junk to stay in budget.  You can easily grab useful gifts and dress them up, or find fun things that kids and adults alike will enjoy and be reminded of fun times with.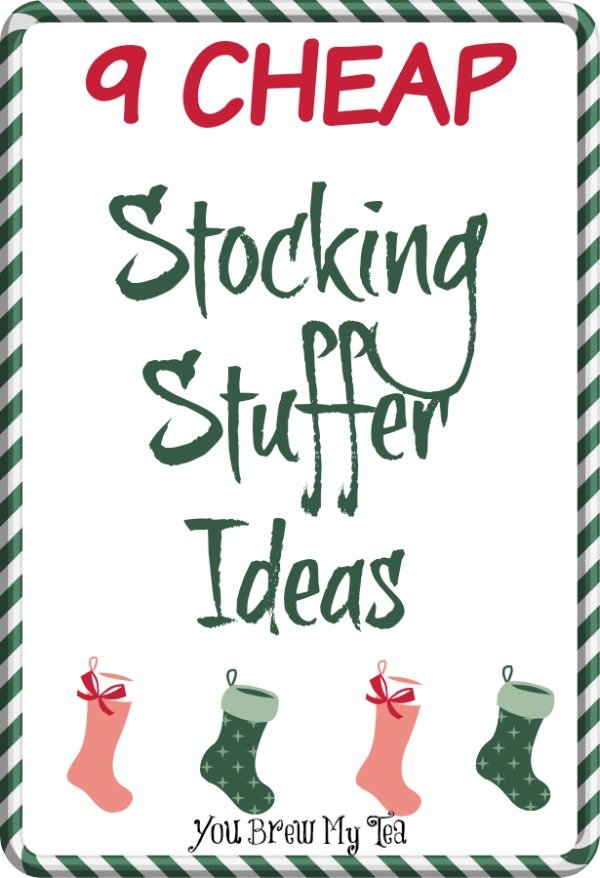 Speciality Hand Sanitizers:  One of my favorite things to do is to grab the Bath & Body Works scented hand sanitizers when they are on sale for $1 each.  Stock up year round when on sale, or grab at the pre-holiday events for only $1 each.  While smaller than some other hand sanitizers of similar cost, they are a great treat for people who like special scents.
Coloring Books & Crayons:  Not just for kids – coloring books and crayons are a great distraction for anyone.  Not only are they a fun way to gift something with their favorite character theme, they are a great way to relax and go back to your childhood.
Travel Sized Lotions:  Another great thing from Bath & Body Works is their small travel sized lotions.  Under $3 each when on sale, these are a fun addition to a stocking.  Don't forget to check the travel sized items aisle in your local retail store for great deals on popular brands of lotion too!
Puzzle Books:  I love Sudoku and Word Searches. They are so inexpensive to find booklets in dollar stores.  You can even order them online in big batches to put inside everyone's stocking.  Add a fun pen, some holiday pencils and erasers too!
Lip Balm or Lip Gloss:  Most of us will grab the cheapest tube of lip balm on the shelf, but nicer lip balms really aren't that expensive.  Our favorites are Burt's Bees and Eos – both are under $5, but feel so special.  They are excellent to add to a stocking.
Nail Polish & Manicure Kit:  A bright color of nail polish and a simple nail file or complete manicure set are easily found under $10 at most stores.  Some even under $5.  Great for tweens, teens and adults!
Washi Tape & Fashion Duct Tape: Kids and adults alike love the fun patterns, colors and designs on washi tape and fashion duct tape.  Great for the kid who loves to create things, and fun for adults who love crafting.
Custom Key Chains:  Monogram, fun characters and great colors are all perfect for the new driver, friend or even child.  Key chains are a great fun gift to add to any stocking.
Socks:  Knee socks, toe socks, fuzzy socks and colorful socks of all kinds are great for tucking into stockings.  Tons of fun, unique and of course useful.
Giving gifts doesn't have to cost a lot of money.  You can easily give everyone on your list a great stocking full of fun and useful items they will love.  This list of cheap stocking stuffer ideas is perfect for anyone on your list, and any budget.  Think outside the box and give fun but practical gifts that they will all love and enjoy.