With Easter comes my favorite time of year to cook a ham.  Spiral sliced hams are popular in tons of households as a great holiday entree.  This year, not only can you enjoy the classic ham dish, but one of these 25 Delicious Ham Recipes that are perfect for using up all of those leftovers in fun new ways.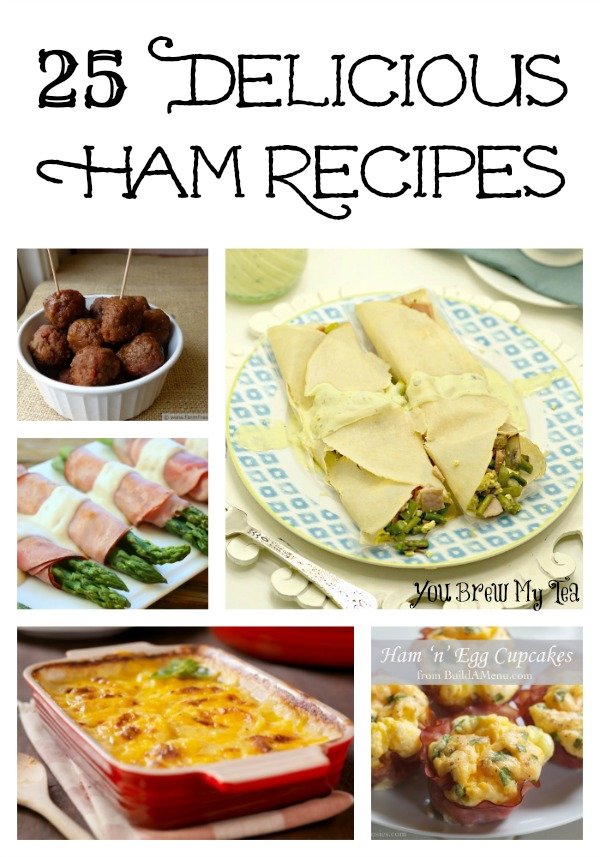 25 DELICIOUS HAM RECIPES
Bonus:  Healthy Ham & Pea Pasta Salad
There is nothing as satisfying as knowing your leftovers can create great delicious ham recipes for breakfast, lunch and dinner for your family.  Whether you are trying to create something delicious for snacking, or a full entree.  There is something on this list for everyone in your family.  Sandwich, brunch, breakfast, snacks, soups and entrees.  From great slow cooker recipes to the easy casseroles like your mom made growing up, you can't go wrong with the yummy recipes on this list of delicious ham recipes for your post Easter leftover ham needs.
Check out out other favorite recipe roundups below! 
50 Delicious Asparagus Recipes
25 Weight Watchers Recipes Under 6 Point Per Serving
21 Awesome Cucumber Recipes