With the holidays just around the corner it is time to start thinking about all of the fun and creative decorations you can make for your home and to give as gifts.  These 25 DIY Christmas Decorations & Treats are sure to give you plenty to choose from.  Not only do you have some great spins on classic decorations and treats, but you have some fun unique new things to try out this year.  I love the first item on the list.  It's so simple, and a perfect way to decorate your windows too!  Glue Gun Snowflakes are so much fun to create!!!  I know I'll be making some pretty soon with the Wee Child.  Finally a use for all of my blue, green and sparkly nail polish!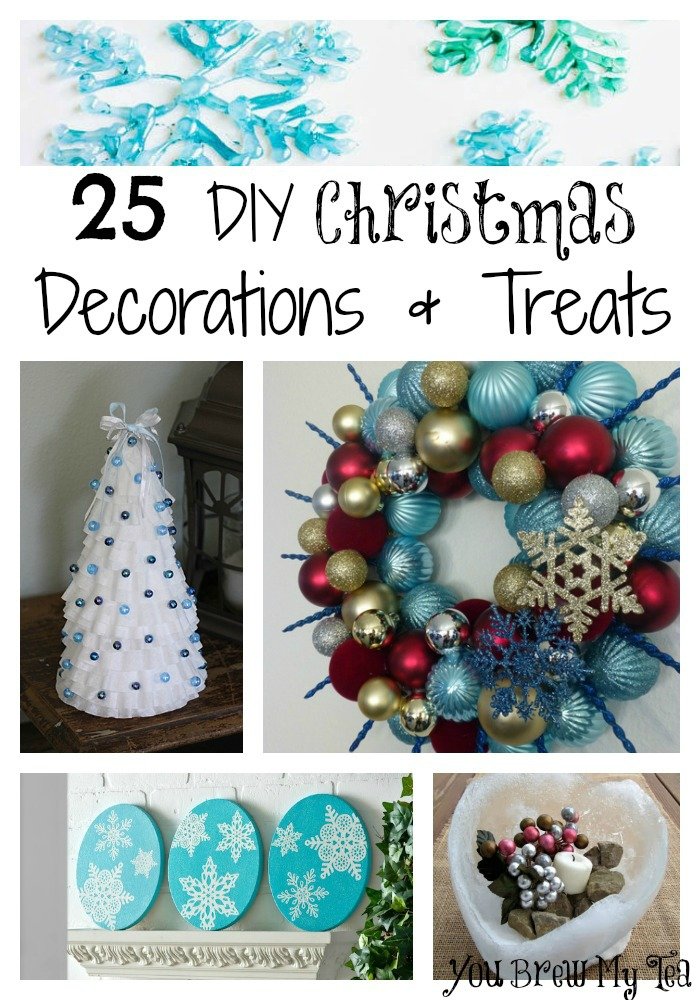 25 DIY Christmas Decorations & Treats
To me, the best part of the holiday season is connecting with my family.  Since my parents live locally - we are blessed to spend time with them a lot throughout November and December, but those special times when my Sister comes to stay are the best.  My sister is 8 years older than me and was my enemy as a child, but truly my very best friend now that we are adults.  I hope that during the hectic holiday season I am able to have a few hours of time to spend with her, and maybe we'll get my boys together and try our hand at some of these fun DIY Christmas decorations or treats.  Whether we make something special for them, with them or just because - I hope we can always keep our focus on the love that this hoilday season stands for.
Looking for more great DIY crafts and treats for the holiday season?  Check out some of our recent popular posts!
Weight Watchers Pumpkin Pie Egg Rolls
Whipped Gingerbread Body Butter