The Holiday season always seems like a good time to do crafts to me. Since Katie and her family celebrate both Christmas and Hanukkah, this list of 25 Kids Craft Projects for Hanukkah sounded like a great addition to the blog.  I love doing crafts, especially with my kids. I love the memories we make while doing them. This list is a great place to begin when looking for more traditional ideas if you celebrate Hanukkah.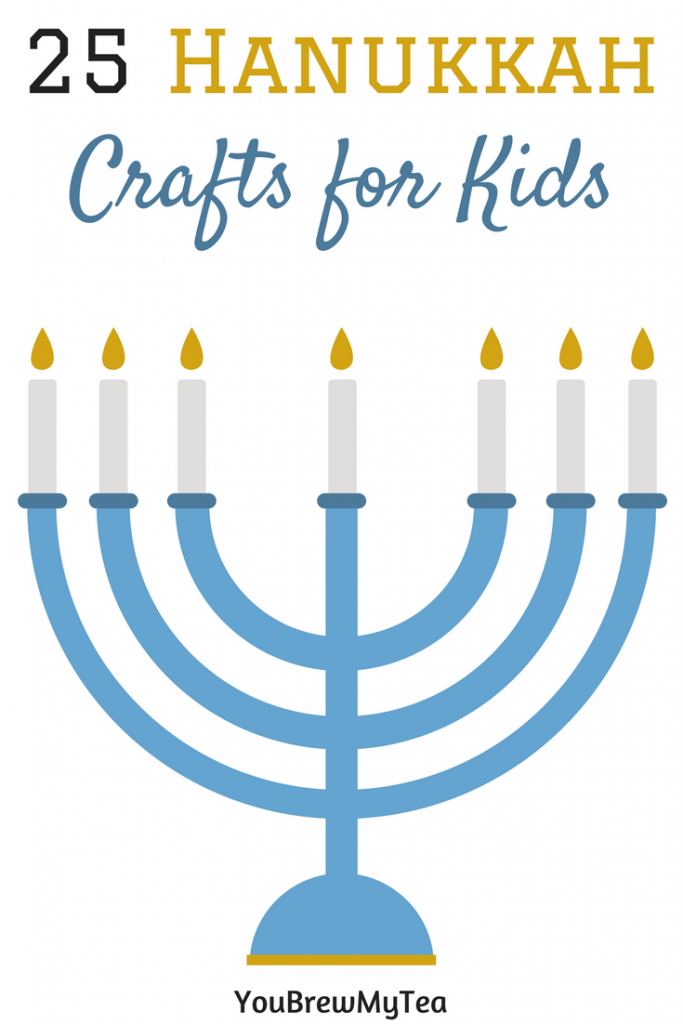 25 Kids Craft Projects for Hanukkah
This post contains affiliate links.  I earn a small commission from purchases made via these links.
Hanukkah (sometimes spelled Chanukah) is the traditional Jewish holiday celebration.  The Festival of Lights is actually 8 nights where the family lights the Menorah, says prayers and follows specific kosher food regulations while celebrating with their family.  This time also includes a fit for each night.  To learn more details about the holiday, you can check out this great Guide to Hanukkah from InterFaith Family.
Popsicle Stick Menorahs from Creative Jewish Mom
Paper Plate Menorah from Simple Play Ideas
Star of David Ornament from Little Learners Lounge
Hanukkah Snow Globe from Chana's Art Room
DIY Lego Dreidel from Bible Belt Balabusta
Hand Print Menorah from Activity Village
Star of David Photo Frame from Activity Village
Tinfoil Hanukkah Cards from Scrumdilly-do
Hanukkah Gift Boxes from Crafts Ideas
Lego Menorah from Crafts Ideas
Origami Candy Dish from Free Kids Crafts
Paper Chain Menorah from Bible Belt Balabusta
Marshmallow Dreidels from Hostess with the Mostess
Watercolor Dreidels from Creative Jewish Mom
Eight Nights of Lights Cupcakes Menorah from Party Bluprints Blog
Milk Carton Dreidel from Education.com
Dreidel Card from Education.com
Hanukkah Magnets from Creative Jewish Mom
Hanukkah Peanut Butter Kiss Cookies from Kveller
Homemade Hanukkah Gelt from Oh, Nuts!
Pearler Beads Hanukkah Designs from Creative Jewish Mom
Torn Paper Silhouettes from Creative Jewish Mom
Batik Table Cloth from Creative Jewish Mom
Handmade Dreidel Sets from Pretty Prudent
Pop-up Dreidel Card from Creative Jewish Mom
Hanukkah Supplies you may need:
Below are some things that may be of interest to you as you plan to celebrate Hanukkah.  These items are things we recommend and utilize during the Festival of Lights.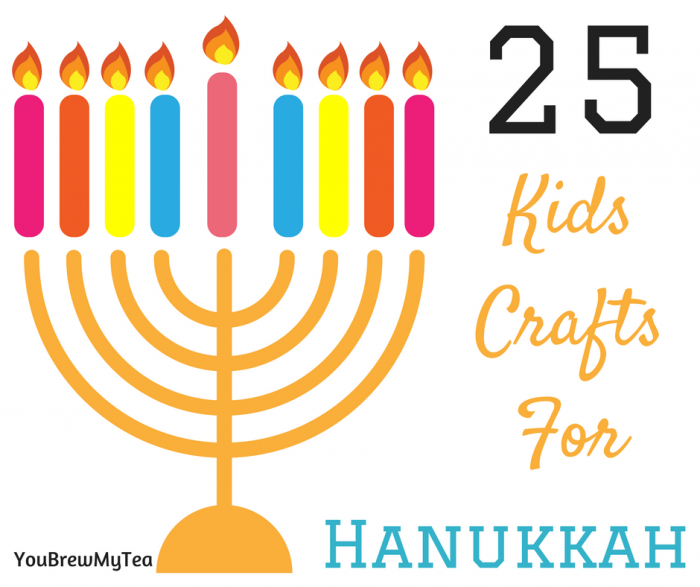 Reasons to celebrate Hanukkah
My family (Katie here) are not Jewish but we do have a great interest in learning and educating our son about other faiths and traditions.  Hanukkah is not a game to play, but a real cultural and religious holiday that is followed and celebrated by many with reverence.  While games and crafts may be a part of this, it has a true message that is important to the Jewish culture.  In recent years, adding this to our holiday traditions is something we chose to do as a family.  With such a mixed background of religion and faith or lack of in our family unit, we really wanted to open our son to learn more about how others view God, faith, and religion.
Our son loves the addition of 8 more gifts to the holiday, but we also take the time each year to eat a traditional kosher Hanukkah meal, and talk about what the Festival of Lights represented to the Jewish people.  This, along with our celebration of Christmas and the birth of Christ, comes together to help our son learn more about religion, faith, and what he will choose to believe and follow as he grows up.
More Holiday Ideas: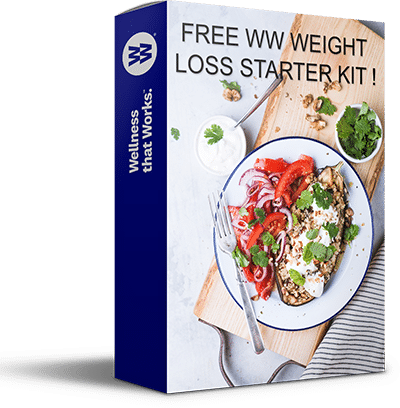 FREE WW WEIGHT LOSS STARTER KIT
+ exclusive tips, recipes & more to lose weight, increase confidence, and live a healthier and happier life !