Summer break is quickly approaching. For kids (and hopefully grownups too), summer means fun. The hard part is a lot of these fun summer things either cost a lot or, all the small things add up and before you know you could have bought a new car (or at least it seems that way). This doesn't have to be the case though. There are plenty of summer bucket list ideas that you can do with your kids for FREE!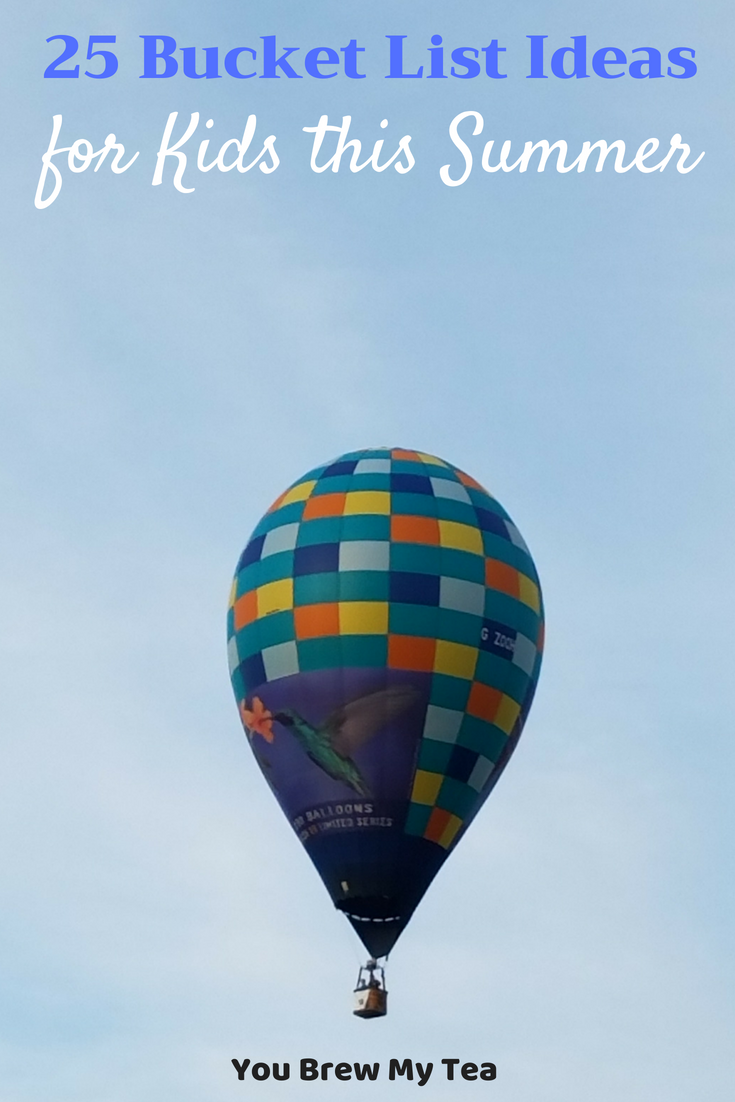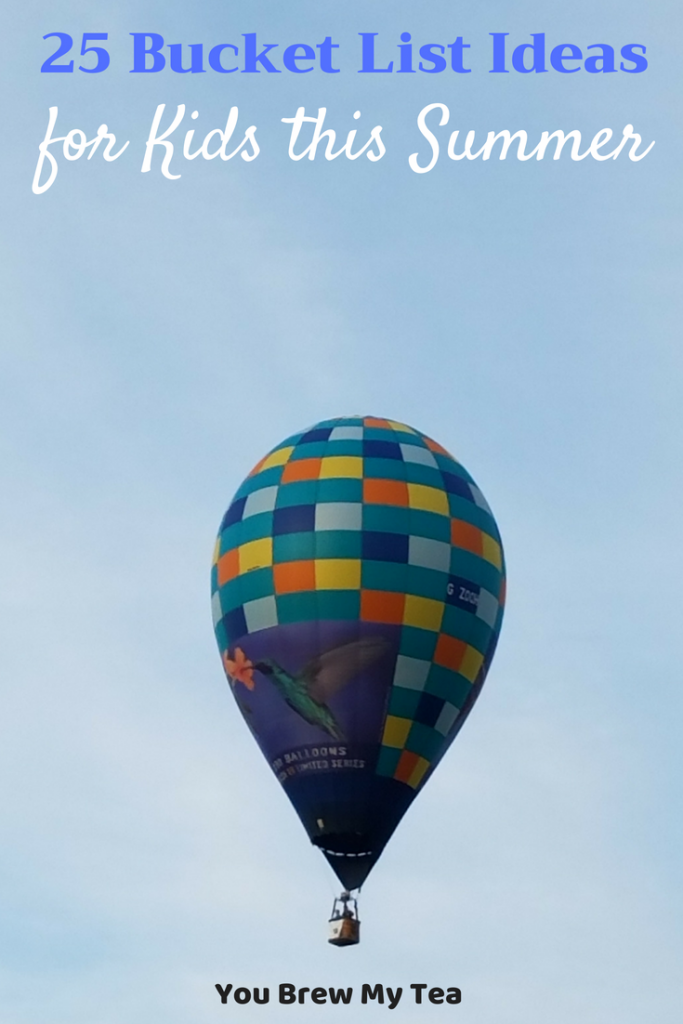 25 Summer Bucket List Ideas for Kids
Have a picnic: You don't even have to drive anywhere to do this one. Just put a blanket out in the yard and enjoy lunch or dinner. If the weather isn't cooperating, bring the blanket into the living room and have an indoor picnic.
Hang out at the Library: Spending anywhere from a few hours to a whole day at the library can be lots of fun. Of course, you will find a bunch of books but, many libraries have kid sections with activities for the younger ones. Areas like these entertain my kids for hours in between reading the random books they pull off the shelves. Most libraries also offer a summer reading program for your kids.
Scavenger Hunt: There are a couple ways you could do this.

Use pieces of paper and write clues on them. Hide them around the house or the yard. Each clue leads them to their reward/treasure. Could be something as simple as extra screen time or the winner picking dinner.

You could also make a list of things for your kids to find.  

Check out this list of 75 Printable Scavenger Hunts that may be perfect for your kids!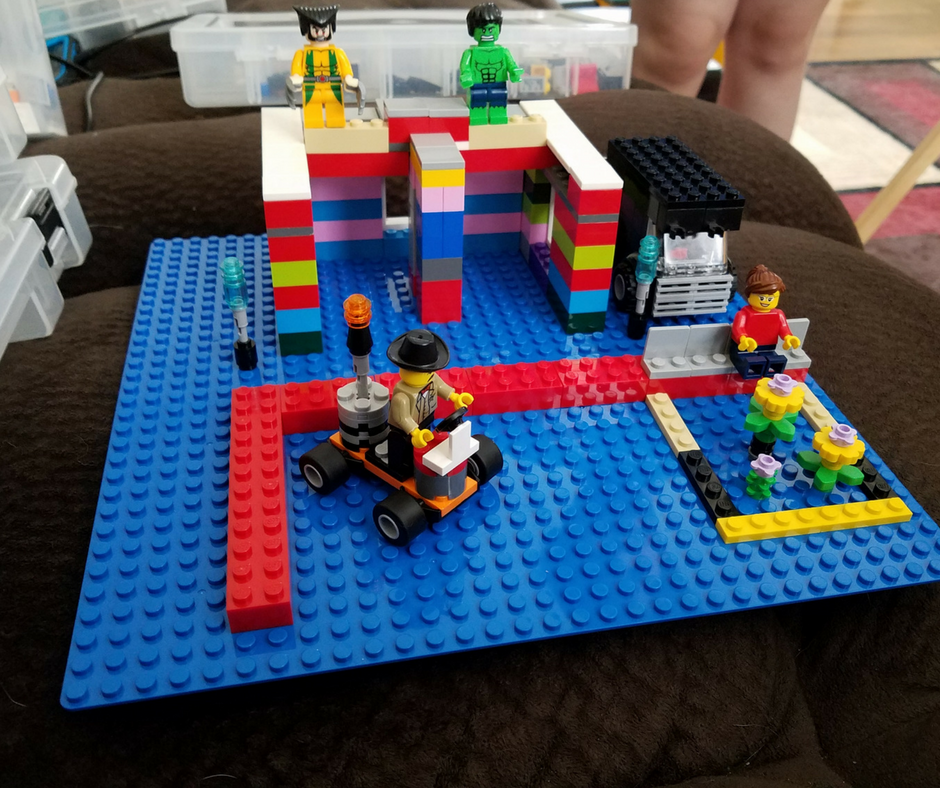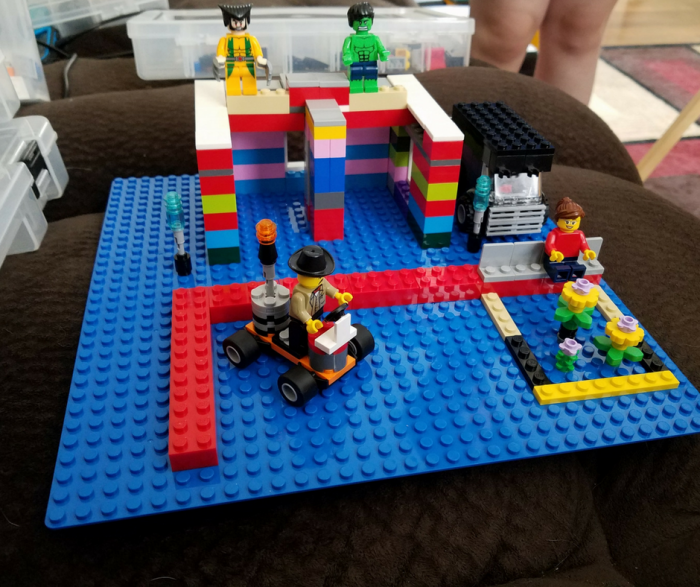 Joke Competition: Set a timer for a specific amount of time. Each person in the house finds jokes they think will make everyone laugh (pick up some joke books while you are at the library!). After the timer goes off, each person brings their list of jokes and does their whole family laugh. The person who makes everyone laugh the most wins.
Park Bingo: Print off our free Park Bingo and fill in all the parks in your area that you want to visit this summer. The goal is to have the whole board marked off by the end of summer.
Movie Day: Another great rainy day activity. Spend the day watching movies you already own or, something you can borrow from friends or the library.  I love using Amazon Prime for streaming movies, but you can rent, buy, or check out from the library!
Walk/Bike: Go for a walk or a bike ride. Let the kids lead though. Have them decide the route you take. You can even have them make it out before you leave.
Make a Movie: Collaborate with your kids. Write a script with them and then invite friends and neighbors to help make it. At the end of it, sit down with everyone and watch it.
Zoos and Museums: Often times Zoos and Museums offer free admission days. Take advantage of them and go visit them.
Fly a Kite: I'm sure most of you have kites sitting around the house or garage that don't get used much. There are usually plenty of days that have enough wind to fly them so, put everything aside and spend a few hours flying the kites!  We love this two-pack kites on Amazon for a great deal on quality kites that last longer than the cheap ones at the dollar stores.
Dance Party: Invite friends, family, and neighbors over for a dance party. This can be held inside or outside and is sure to be lots of fun.
Trivia Night: Spend a few hours gathering interesting trivia facts either from books you got at the library or, what you found online. Either do this as a family or, invite people over to have fun with you.
Play in the Rain: This is my kid's favorite thing to do. If it is warm enough outside and a semi-warm rain I'm all for them playing in the rain. They wear sandals and I meet them at the door with towels when they are done. So much fun.
Get Muddy: After the rain is done, there is sure to be mud somewhere. Why not let them jump in it and get messy? Muddy puddles are the best and occupy my kids for a long time. The smiles and memories are well worth the mess.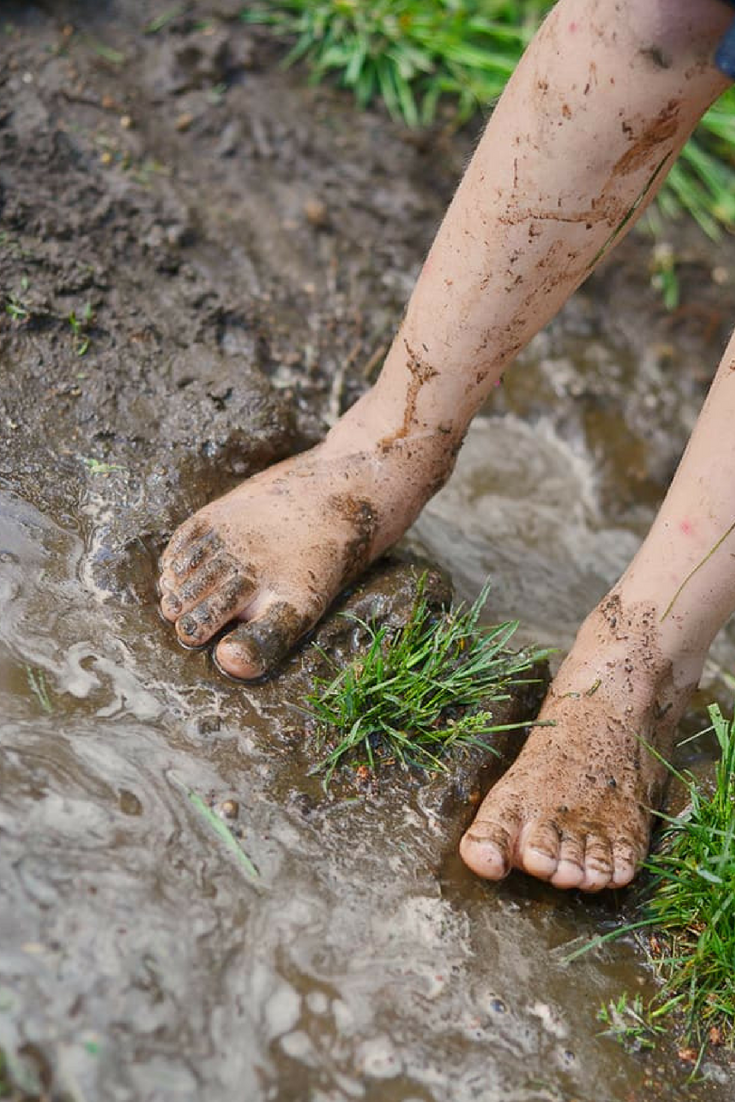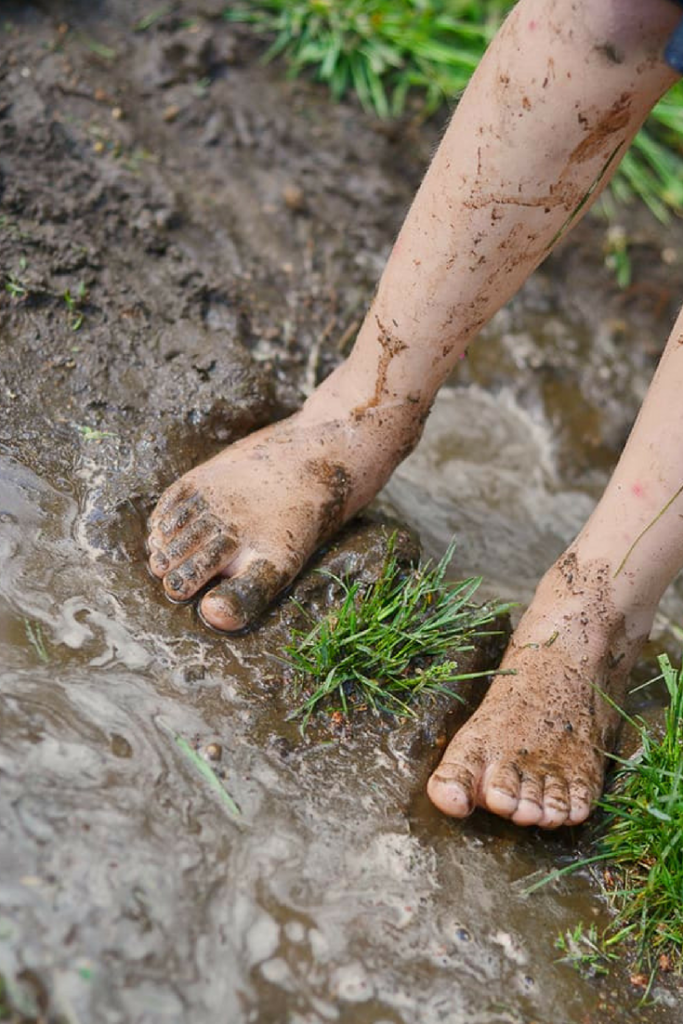 Acts of Kindness: There are so many kind things you and your kids can do without spending any money at all. Leave nice notes for people to find, smile at someone, help someone and compliment someone are just a few ideas to get you started.
Backyard Games: Invite the neighbors, friends, and family and have the grownups teach the kids the outside games you used to play growing up. In return, have the kids teach you games they play with their friends. (Think things like freeze tag, flashlight tag and red rover)
Cloud Watching: When I need to slow down and enjoy the moment my kids and I will lay and watch the clouds. They love telling me all the clouds they see and trying to find what I see too.
Read-a-thon: Have each person keep track of how many books they read in the chosen time period. Winner picks dinner or dessert. (Bonus: if you signed up for the summer reading program at the library this will count towards that too!)
Cook: Let your kids join you in the kitchen and learn to cook with you. Cooking is an important skill they will need to know and who better to learn from than their own family.  I love Raddish Kids as a paid subscription box that helps kids learn to cook safely! 
Fishing: If you don't already have a fishing license, every state offers a few days of free fishing so you are still able to get out and enjoy it.
Splash Pads: Most splash pads are free to use and it is easy to spend at least a few hours there.
Bowling:

Kids Bowl Free

partners with several bowling alleys locations all over the US. By signing your kids up for the program they will get two free bowling games a DAY at a participating location near you. It should be mentioned that shoe rental is extra.

Geocaching: This one may be best to be done with older kids but, it is super fun. All you need is an app or GPS device where you can enter coordinates and you are ready to go.
Pajama Day: There is honestly nothing better than lounging around the house in your pajamas all day every once in a while. No set plans, just relaxing. Have a nice hot breakfast and see where the day takes you.
There really is nothing better than spending time with your kids. These are all fun and free ways to have a good time with them and make a whole bunch of new memories that they will never forget. So, unplug and have a great time with your kids!
More Summer Tips for Kids: