As someone that has dealt with multiple types of abuse in my life, I know that there are indeed some types of abuse that just aren't acknowledged by people like they should be.  These are things that people laugh off or might even simply tell you can't possibly be abuse.  As someone that has survived and overcome these types of abuse, I know all too well that they are indeed abuse that should be addressed as such.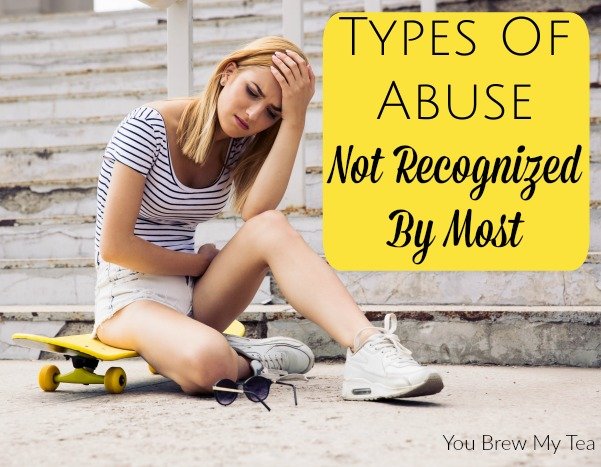 3 Types Of Abuse Not Recognized By Most
As I get older and move forward from my past pain, I realize that everyone can experience things that to their mental health can be abusive.  Bullying, being called names, and even just jokes that aren't very funny can be an abuse.  However, I feel like when we are talking about being abused and surviving abuse, we are typically talking about a domestic abuse situation.  The types of abuse I am talking about here, are typically found in a domestic abuse situation.
Instances of abuse leave their victims physically or emotionally scarred.  Most abuse is something that happens long-term between a victim and a close relative, spouse, or significant other.  This isn't exclusive, but the statistic norm, so for that reason I will focus on those types of abusive situations.
Spiritual Abuse:  This is one type of abuse that I believe is much more commonplace in the Deep South and Bible Belt than other parts of the country.  As Christianity is the most common religious belief in these areas, and the fundamentalist movement of the last 20-30 years in these regions has increased here more than other areas.  Religion itself does not have to be abusive, but in many cases, it can and has been.
As a Christian, I can honestly say that I have experienced spiritual abuse as well as witnessed it in many families.  Spiritual abuse is not what you may think.  It is not making your children go to church or reading scripture at home daily.  While that may not be the best parenting tool if it is forced upon a child, it isn't something I usually consider abuse.  For me, spiritual abuse is when you use religion as a threat to your child to force them under your control. I have personally experienced a form of this spiritual abuse, and I know many who have also been through this.
Some things that I consider to be spiritual abuse: 
Threatening God's wrath for disobedience to parents. Example being God will take your life, give you disabilities, or not love you anymore if you don't do exactly what your parent tells you.  Another thing I have seen in my own life, as well as others, is that God will punish you in big horrible ways if you don't obey.  I remember being told once as a young adult that if I kept wearing the clothing I was wearing, I would be raped.  God would make sure I was raped because I was flaunting what I had.  Let me say, the outfit in question was not in the least bit immodest.  I have a large chest and no matter what I wear, they are there.  A fitted, but a tasteful shirt was the reason for that comment. To say that God would punish me because I didn't wear loose fitting clothing?  That is an all too common form of demented spiritual abuse.
Telling someone their illness is the result of being sinful.  As an 8-year-old, I recall being told that I had thrown up because I did something wrong.  Another example is when my Granny in her early 70's fell and broke her leg and truly believed it was because she didn't like her pastor much.  She had been taught that God punished you physically if you didn't do everything perfectly. Many also use this as a reason to condemn those who have sex outside the confines of marriage. While STD's are a result of not being cautious in sexual relationships, miscarriage, and other gynecological illness should never be said to be a result of sin.
Punishing a child for not being Godly enough.  It is one thing to discipline your child for bad behavior. It is another to punish a child for not being spiritual enough.  I have seen this in situations where a parent felt the child wasn't committed enough to God or the deity, so they forced more worship, scripture reading, or corporal punishment upon them.
Extreme physical punishment backed up by the scripture that states "spare the rod and spoil the child".  Proverbs 13:24  talks about not sparing discipline, however, many take this too literally and use it as an excuse for physical abuse.  I personally believe that physical punishment in the form of spanking, slapping, etc. is never called for with a child.  There is a point of it being discipline and it being abuse.  The line is very fine, but for those who bruise, leave marks, or continually beat their child because of scripture, they are wrong and it is one of the most common forms of spiritual abuse.
Traumatizing a child with fear of eternal damnation in hell or similar fears.  It is a parental right to teach their child about their religious belief, and for Christians that may include that hell is a place you go if you don't get saved or accept Christ.  That said, the constant forceful use of this terminology in young children that makes them fear death and terrified of hell is psychological abuse nobody should endure.  You can share your faith with your child without terrifying them.
Telling women they are inferior and have no say.  Women are subjugated in religious circles.  You can argue all day long about the interpretation of scripture, but when a woman is told that staying in an abusive relationship is her lot in life because she is a woman, that is clearly spiritual abuse.  Telling a woman they are not valuable because scripture said so, it is abuse.  I, personally, was told by a minister that because I was the woman, I was inferior to my now ex-husband.  They told me that I should stay in the marriage and change myself because I was the reason I had been raped, abused, and cheated on by my husband.
Sexual Abuse Within Marriage: Rape is rape.  I don't know if there is much more to say about this than that, but there is apparently a lot of question regarding this within marriage.  Unfortunately, too many people believe that just because you are married, sexual contact is expected and can never be considered rape.
Rape within marriage is any time a partner says no or is unable to consent.  
Forcing a sexual act upon a partner that has said they do not want to do it.  This can be holding a person down against their protest.  It can be a specific type of sexual contact they do no want.
Any sexual act that is done without permission while the other party is unable to respond.  If they are asleep, intoxicated, or otherwise incapacitated.
Just because you said wedding vows, they liked it before, or happen to be naked in a bed next to you does not, ever, in any way, give you permission to use their body for your own sexual pleasure without their distinct permission.
Abuse via Control:  This is one of the most common types of abuse that is overlooked or not recognized by most.  Being controlled and threatened by a partner, parent, or spouse is something that happens more often than we realize.  I have lived with this in my life on multiple occasions.  In fact, my entire childhood, and during my first marriage.  Control was one of the biggest sources of fear in my life and the greatest abuse that has stuck with me.  Being unable to shake the need to check in and "obey" is a real struggle.
As a child, you are supposed to be under the control of your parents.  It is expected for you to obey them since they are supposed to know better and be wiser.  However, there is an amount of control that results in negativity and is a form of abuse.  I grew up in a household where control was taken to a point far past what is expected of a parent.  While some things are understandable, and each family will have different rules, there is a place where it goes far past simple protection and into the realm of abusive control.  Some examples of parental control that is abusive are below.
Threats of removal of basic needs like food, shelter, clothing, and affection if there is a lack of obedience in a child.
Starving an overweight child as a way to make them healthier.
Keeping them sheltered without friends or communication with anyone outside the family unit – everyone needs exposure to friends and outsiders to grow and learn.
Putting the blame on their child for anything bad that happens in the parents world.
Not allowing their child to have their own views, opinions, or choices on clothing, experiences, or any aspect of their own daily life.
Going through an adult child's belongings without permission.  This can include using a key to their home without permission, or simply going through the belongings in the parents home.
Spouses and partners are not meant to control one another.  Even if you are in a strict religious home that believes that a man is the head of the household as many do, there is a difference between leading and controlling.  Many spouses abuse that position of leadership as a means to control the other person.
Checking phone, email or social media accounts constantly for things they may disapprove of
Calling or checking in multiple times a day while at work to make sure they are where they should be
Keeping them off bank accounts and controlling their earnings from jobs.
Threating harm if they do not do what is wanted of them.
Not "allowing" them to wear clothing, hair, or makeup as they wish.
Cutting off their time with friends and family.
Driving them to and from work, appointments, and not allowing them to be alone.
There is much more I can say about all of these things.  I will go into more detail about my specific experiences in the months to come.  I just want to share these types of abuse for those who aren't sure, or don't know, how real and true they are for many individuals.  There are so many things that are abusive that skirt on a fine line of what is acceptable and what is not.  Unfortunately, an abusive person will cross the line.  If you, or someone you know is being abuses, don't hesitate to reach out for help.  Not only are there local shelters, police departments, some churches, and many resources in many communities, I am also happy to do research for you to help you find a place and means to get away from the abuse.
Other posts for emotional health: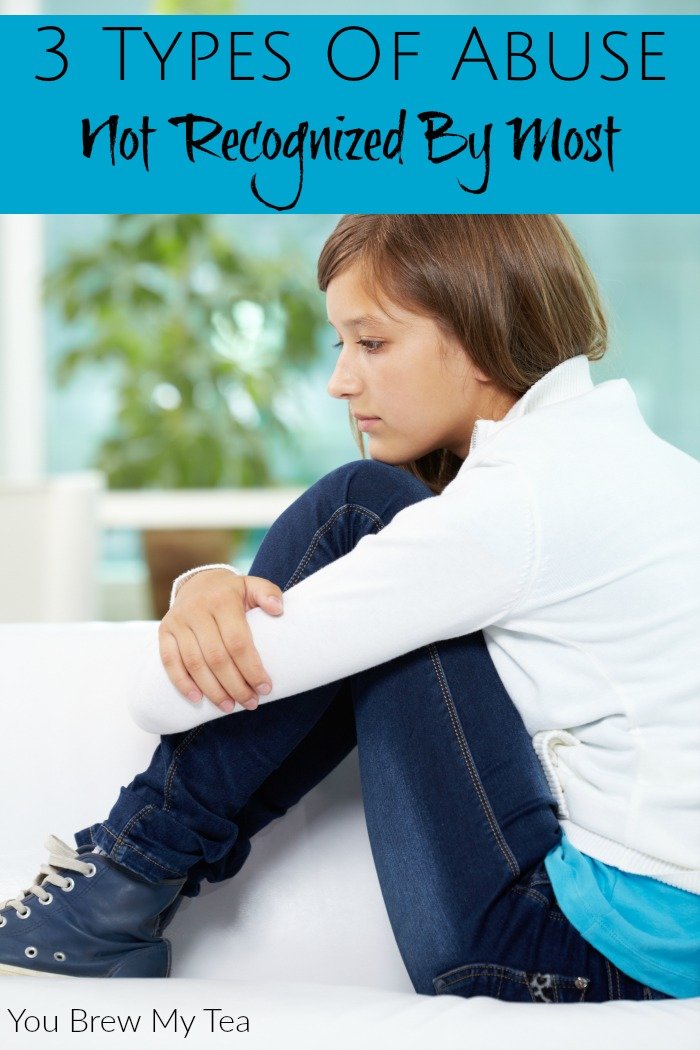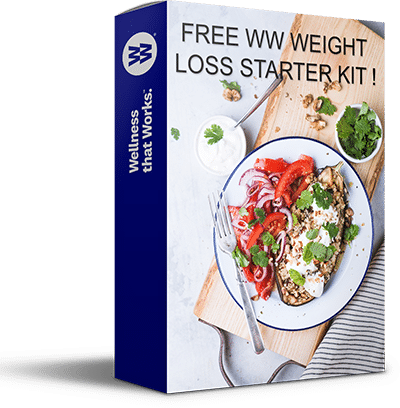 FREE WW WEIGHT LOSS STARTER KIT
+ exclusive tips, recipes & more to lose weight, increase confidence, and live a healthier and happier life !