I am kind of obsessed with muffins these days.  Even as I am trying to limit the sugar and carbohydrates in my diet, these amazing muffin recipes offer me plenty of choices.  Using things like almond flour, coconut flour or even black beans in place of flour can really create a delicious muffin that doesn't kill my diet.  Of course, this list also includes some yummy savory choices.  Everyone needs a little mini muffin omelette - even me!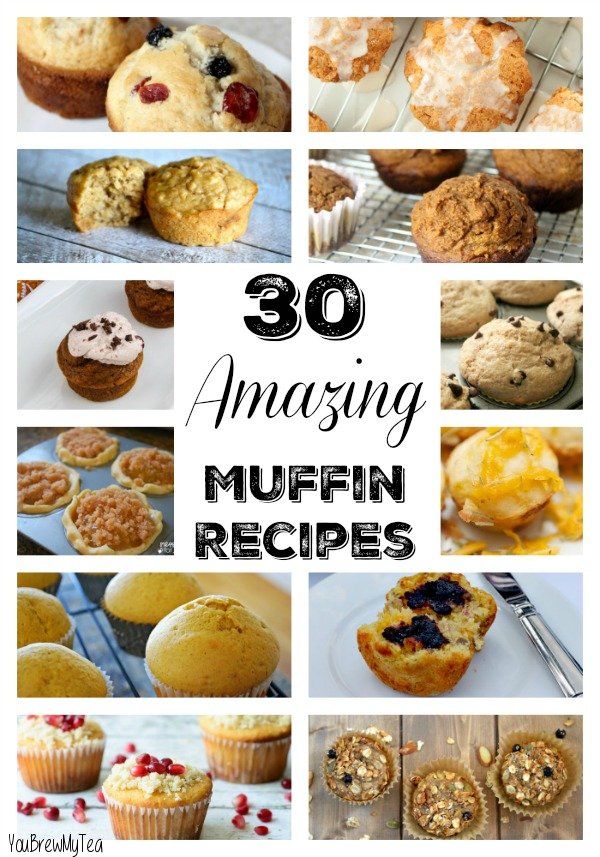 30 Amazing Muffin Recipes
This post may contain affiliate links.
There is just something about the cool fall weather that makes me want a great muffin with a cup of hot tea or coffee for breakfast or my snack.  I think I will be making some of these super greens muffins and maybe the zucchini bread muffins this week!  They sound so yummy, and definitely healthy!  I will definitely try to convert some of these to match my low carb lifestyle by using almond flour!
Check out these amazing muffin recipes along with some of our other favorite lists of delicious recipes! 
21 Delicious Mason Jar Desserts