I love decorating for fall, and these 30 Fall Craft & Decor Ideas are some of my favorites from fellow bloggers.  I, personally am not very good at making crafts.  In fact, I believe I have created many more Pinterest fails than I have ever made successes.  That doesn't stop me from loving fun, beautiful and creative concepts.  I have shared some of my favorite ideas that Jody & Katie F. have created here for our blog, as well as some of my favorite bloggers best ideas.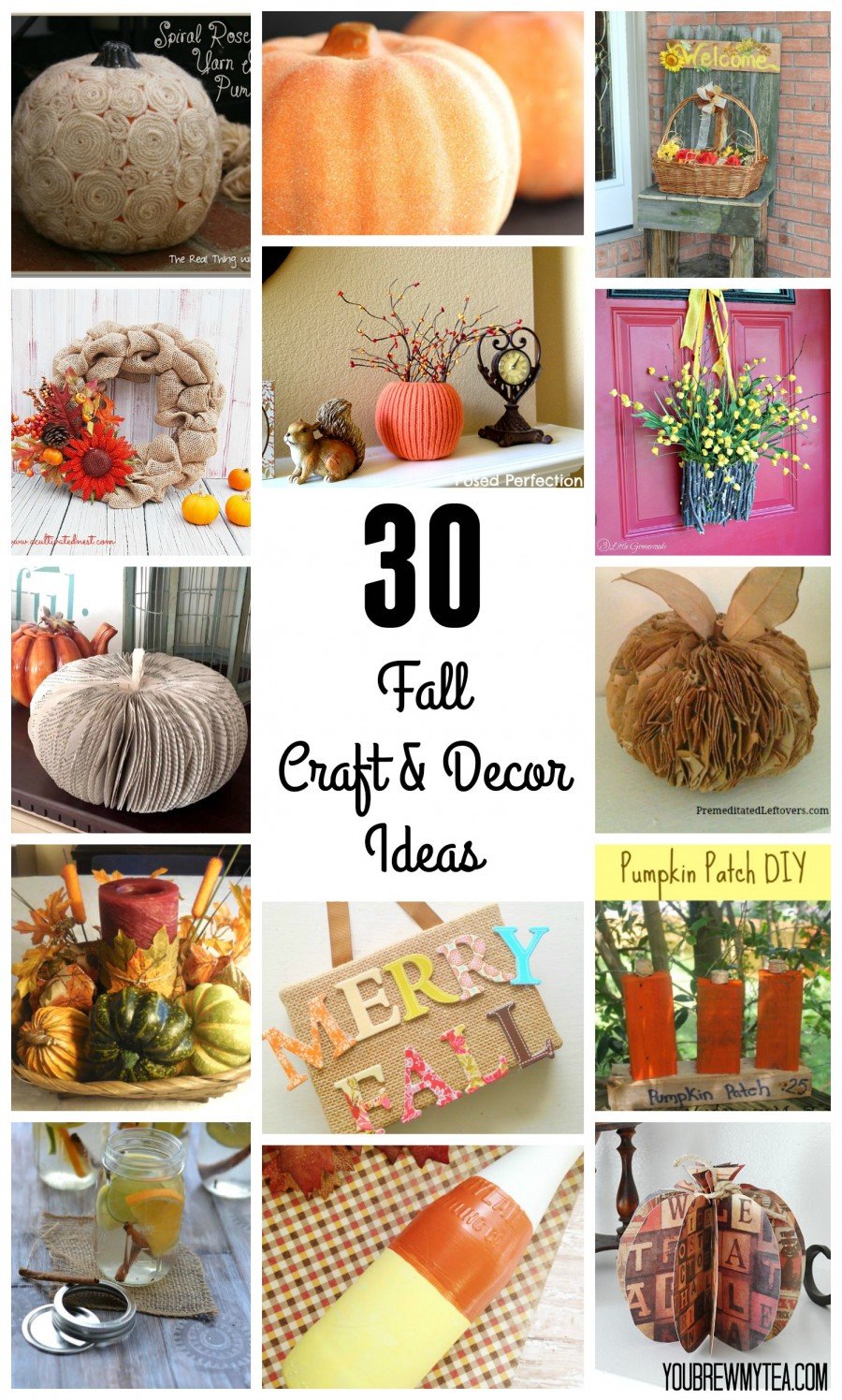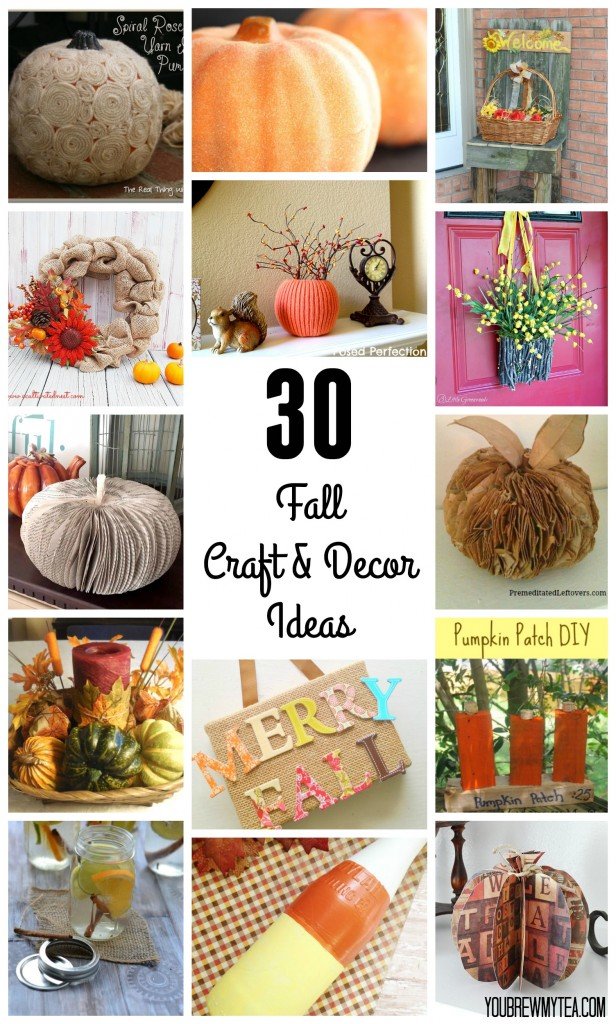 30 Fall Craft & Decor Ideas
These fall craft & decor ideas are ideal for budget friendly decorating.  Most are perfect throughout the fall since they aren't specific to a holiday.  There are wreaths, centerpieces, mantle decor, simple items to dress up a room and even a few fun ways to decorate a holiday table.  I love the ideas on this list, and I am sure you will too once you check them out!