This post was sponsored by Starbucks as part of an Influencer Activation. I received compensation and complimentary products to facilitate my review.
Self-care is one of those things I am totally guilty of neglecting.  I often get caught up in work and forget that taking a break is really a big part of my productivity.  When I let myself get too tired or too frustrated, I end up not giving my clients quality work.  It can also make me short-tempered and not so fun to be around for my Beau and son.  When I was asked to check out the TAZO® Chai Latte K-Cup® pods for this sponsored post, I knew they would be a great choice for helping me to take some time for myself.

5 Easy Self Care Tips For Busy Mom
Moms seems to really struggle with taking time for themselves.  Self-care is hard.  There is so much guilt associated with work, chores, and worries about not spending enough time with our children.  For someone like myself that works from home, it is even harder.  I am home and near my son all day long, but so often I hear myself telling him, "not now".  Knowing there are some simple things I can do for myself without taking a ton of time away from work or family really helps.  I can indulge in self-care without guilt.
Enjoy a favorite beverage treat.  If you are a mom, you know all about feeling guilt about eating things your kids like without sharing.  One thing I love about the TAZO® Chai Latte K-Cup® pods is that they are just for me.  I can pop one of the TAZO® Chai Latte K-Cup® Pods  into my Keurig® while I load the dishwasher, and have a wonderful steaming cup of Chai Latte in minutes.  I don't have to feel guilty about this treat because my son doesn't care for it.  That makes it a special treat I can indulge in even while working, watching a movie with the guys, or preparing a meal for my family.  It's a sweet little treat just for me.
Take time to read a magazine.  One thing I loved as a teen and young mom was reading magazines.  My sister and I have often traded magazines back and forth to each other through the years.  We love the articles, fashion tips, and mostly the recipes.  I have been known to have stacks of over 100 magazines sitting by my bedside table that I just can't stand to part with since they hold some little article, link, or idea that appeals to me.  A magazine can be an amazing self-care option for busy moms.  Since you can browse at your leisure, it makes perfect sense to steal a minute or two to relax with a magazine when you can.
Buy yourself a coloring book with special markers.  I love the addition of adult coloring books on the market in recent years.  I have recently begun working my way through a coloring book of Psalms.  These are soothing, beautiful, and encouraging to me on frustrating days.  My son loves sitting down and coloring his own books while I color in mine.
Listen to your favorite music while you work.  Nothing is more soothing for me than music.  I often simply need to pop my earbuds in and enjoy some classical music, classic rock, folk music, or even some reggae on busy days.  Sitting in my favorite chair with a TAZO® Chai Latte and listening to some soothing music is just what I need to refocus on a crazy day.
Enjoy the quiet of the rain.  I, for one, love the sound of the rain.  We have a great sliding glass door off of our living room with a great view of the state park behind ur home.  Some days, it is just sitting in the chair, watching the rain, and enjoying a TAZO® Chai Latte that brings me peace.  As a busy mom, and a work at home mom, it can be tough to focus on me.  This is one great way I can look out at nature and appreciate the beauty of the rain and remember how important taking care of me truly is in life.
Everyone, mom or not, should take time for self-care.  Whether you take the time to sit down with a delicious cup of TAZO® Chai Latte, or you create one of the great food pairings TAZO® has on their website, you can always use some extra time to simply focus on yourself.  Drinking a great beverage, coloring in a coloring book, reading a magazine, listening to music, or simply enjoying the quiet beauty of rainfall outside are all excellent ways to give yourself special time to rejuvenate.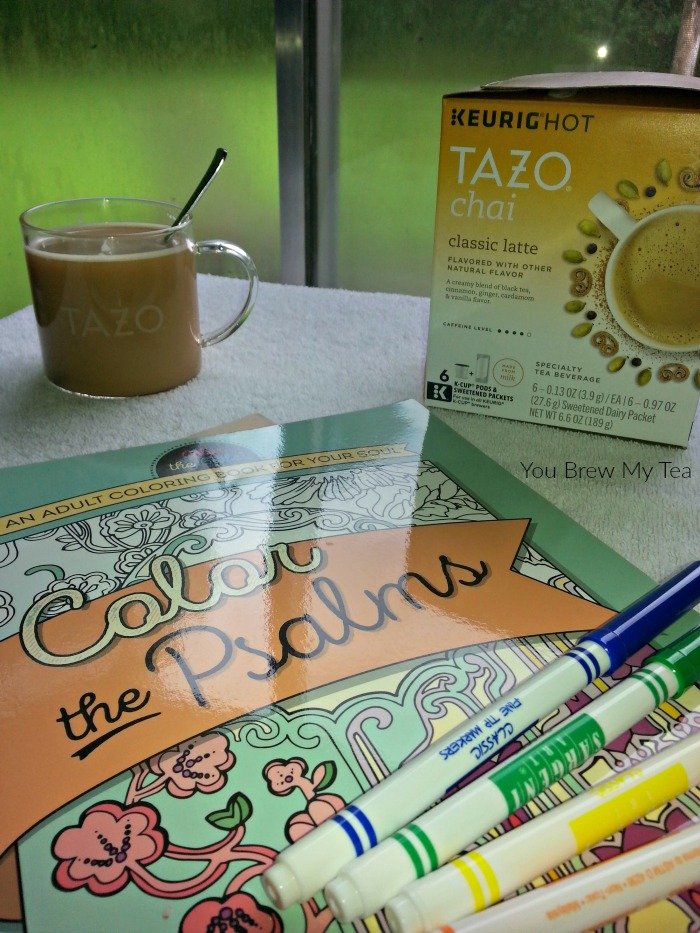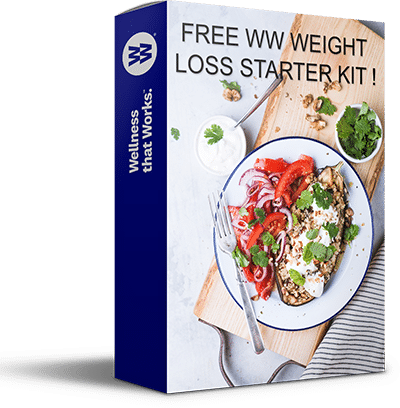 FREE WW WEIGHT LOSS STARTER KIT
+ exclusive tips, recipes & more to lose weight, increase confidence, and live a healthier and happier life !