Do you ever wish you could spend some time and money to refresh your kitchen and make it look and feel updated?  Best Buy asked us to share about some great new KitchenAid products that allow you to refresh your kitchen and give it a more professional look, and I thought I would throw in a few of my own favorite ways to refresh your kitchen.  A professional looking kitchen can be something every home has with these great ideas!
5 Fabulous Ways To Refresh Your Kitchen
Choose black stainless steel for a sleek look.  Best Buy and Pacific Kitchen and Home are offering amazing black stainless steel KitchenAid appliances that give your kitchen that professional and sleek look you are wanting.  With classic black stainless steel, built-in units, and upgraded professional styles KitchenAid offers you the quality you have come to trust alongside that sleek professional look that will open your kitchen up and make it look fresh and clean. With the all-new sleek KitchenAid Slide-In ranges you can keep your countertop and stove even for a truly professional and overall appealing look in your kitchen.
With the all-new sleek KitchenAid Slide-In ranges you can keep your countertop and stove even for a truly professional and overall appealing look in your kitchen.  The soft close pantry doors of the KitchenAid refrigerator options make those late night snacks easy to sneak without anyone waking up.  An upgrade to your kitchen means better quality and beautiful pieces are manageable when you look to Best Buy and KitchenAid.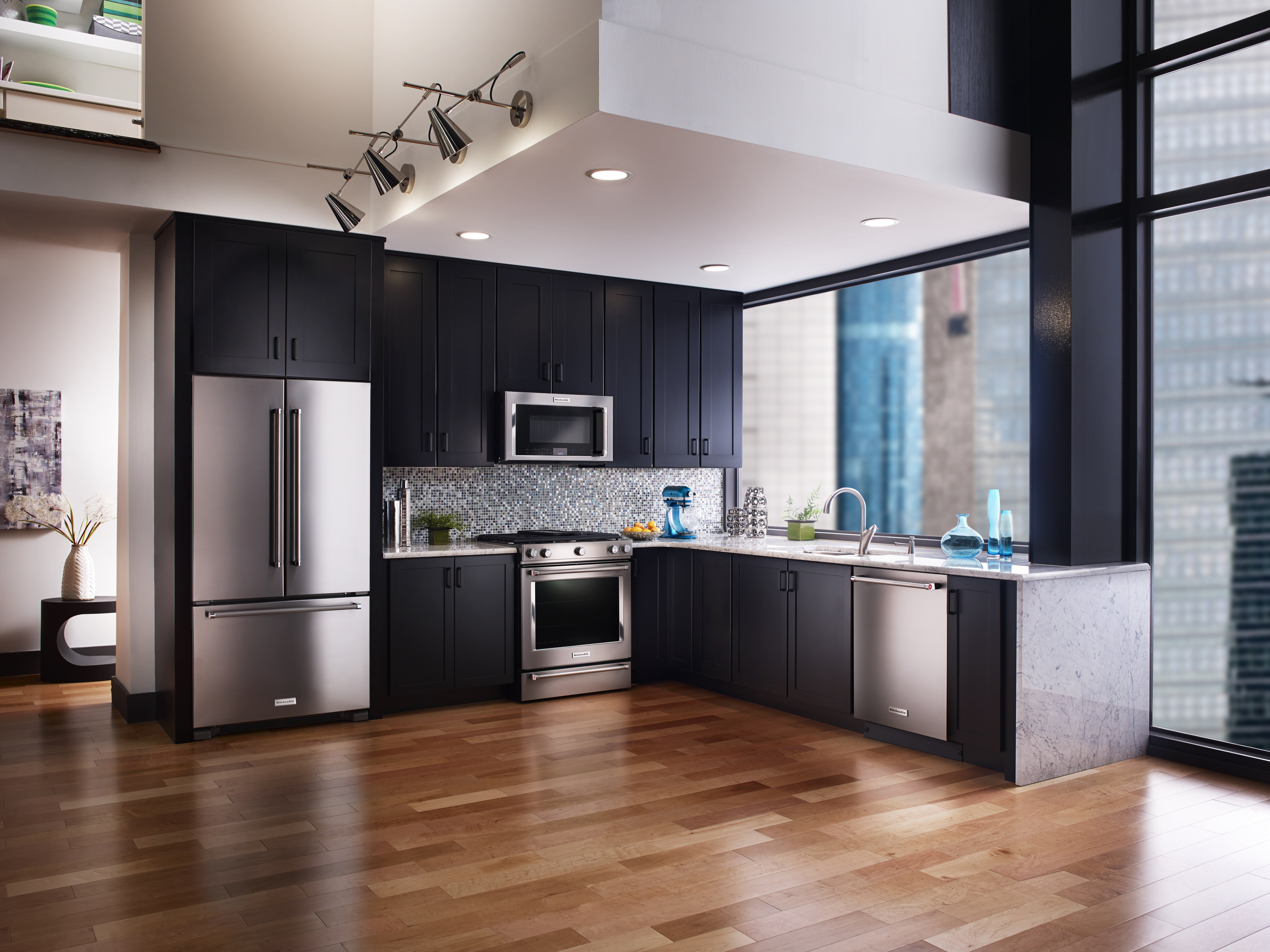 Invest in a new set of cookware.  Appliance updates are a great start, but another good idea is to update your cookware.  Instead of the hodgepodge of pots and pans you inherited from your mom and friends, buy a full set of quality cookware that matches your needs, personality and of course, the sleek updated look of your KitchenAid appliances.
Update colors for crisp and clean lines.  An older kitchen may also reflect older styles with colors and decor that just doesn't click with your new professional look.  Whether it is a total kitchen remodel, or simply a new coat of paint and updated hardware you can easily update with some crisp and clean lines that will give your kitchen that inviting yet professional look you want.
Remove the clutter from your counters.  Nothing screams old and outdated like seeing a cluttered counter top.  You can easily move mail and bags to a household command center away from the kitchen, and make a rule that everyone put things away instead of leaving them out on counters.  You may also want to work on updating all of your appliances so you are using the best quality and the right tools for the job instead of having a counter cluttered with dozens of tools that only serve a single rarely needed purpose.
Invest in professional utensils.  Toss the old worn out spatula and knives in favor of some great quality and sleek looking professional utensils.  A KitchenAid black stainless steel appliance looks even better in your kitchen when you have sleek matching utensils hanging or stored nicely near your stove.
These simple tips can help you totally refresh your kitchen for an appealing new look that matches not just your needs, but also your personality.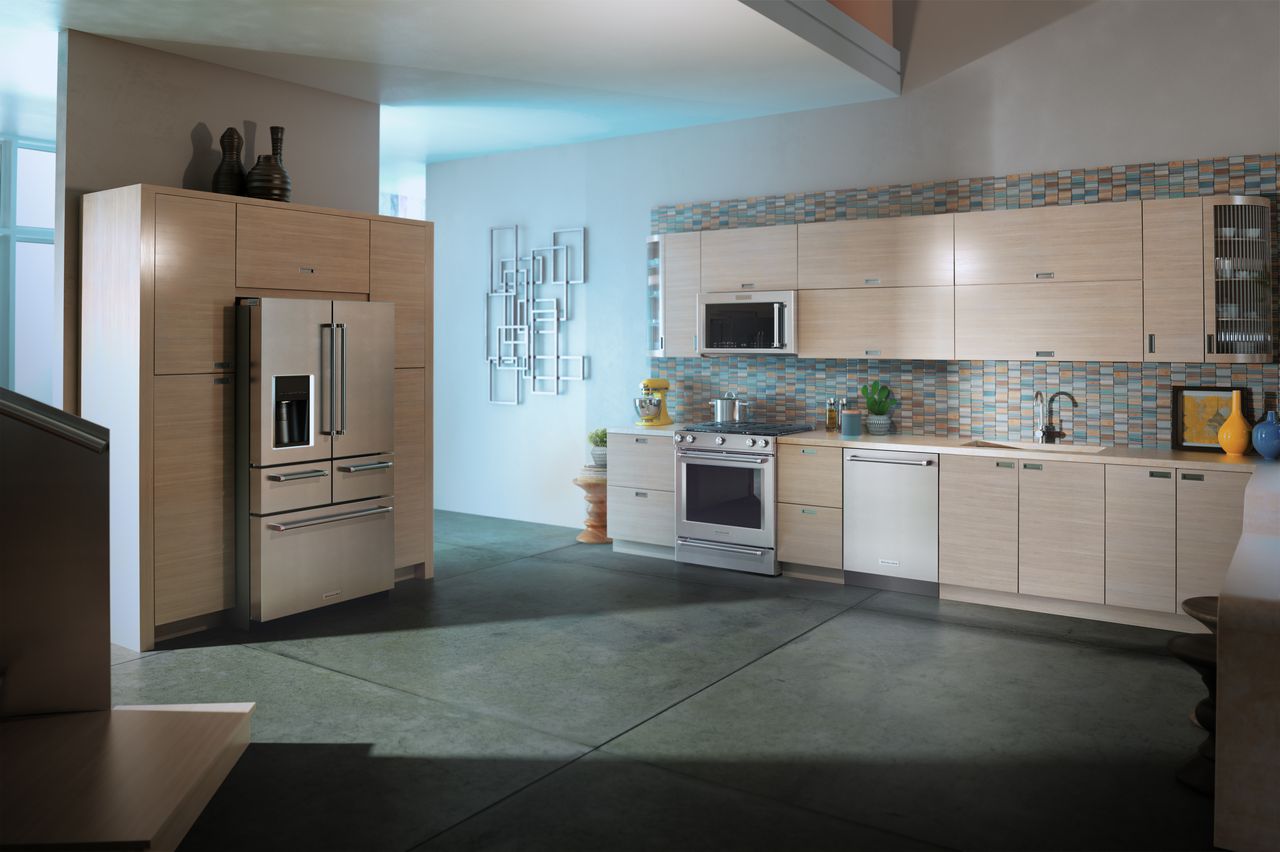 Right now Best Buy offers 18 months major appliance financing or 5% rewards.  They also make it easy to invest with free delivery on appliances over $399.
The reviewer has been compensated in the form of a Best Buy Gift Card and/or received the product/service at a reduced price or for free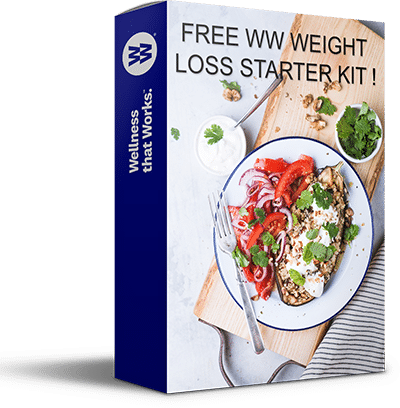 FREE WW WEIGHT LOSS STARTER KIT
+ exclusive tips, recipes & more to lose weight, increase confidence, and live a healthier and happier life !