This is a sponsored post written by me on behalf of Member's Mark. All opinions are 100% mine.
As a soon to be a grandma for the first time, I have had some discussions lately about the feeding plan for our granddaughter.  I am a huge promoter of these 5 Reasons Fed is Best because I know that not every mom can breastfeed.  So, I am sharing my tips along with some information from our sponsor today.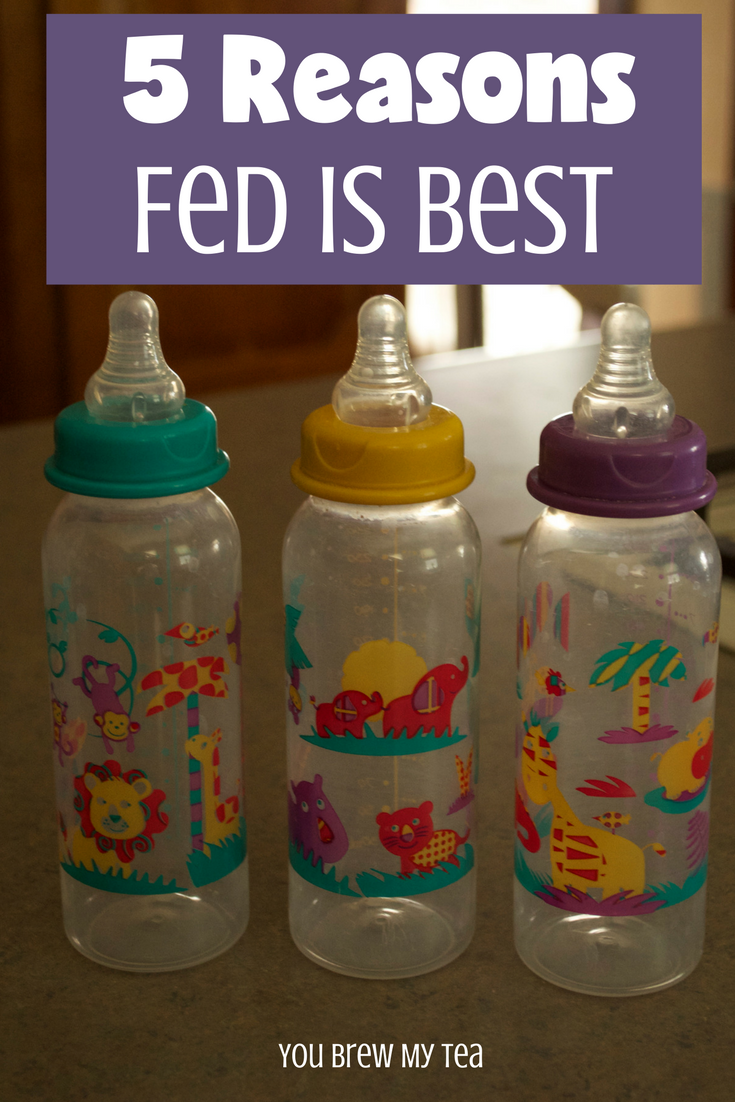 5 Reasons Fed is Best
Both of my sons were bottle fed using formula.  I tried breastfeeding, but with my limited time off from work, and some physical struggles I had post-childbirth, it was just the best option for my situation.  This is the case for so many children and mothers, and that is why I am always going to promote fed is best.
Not every child latches well
There are countless classes and assistant options to help teach your child to latch, but at a point, it may be obvious that your baby isn't latching how they need to do on the breast. This can be due to your physical shape and size, or their own shape and size of tongue and mouth.  With so many amazing options in bottles and nipples out there to go along with non-GMO formula like Member's Mark, it is okay to make that choice for bottle feeding.
Healthier Formula Options are available
As a Sam's Club member, I have found out that there are some great affordable non-GMO formula options.  Member's Mark Infant Formula can make 87 bottles for under $25.  That is a huge saving compared to some name brands and is so convenient.  Updated formulas are no Non-GMO and that makes it an even healthier option for your baby.  No guilt about unnecessary chemicals, and saving money makes it easier to manage on any budget.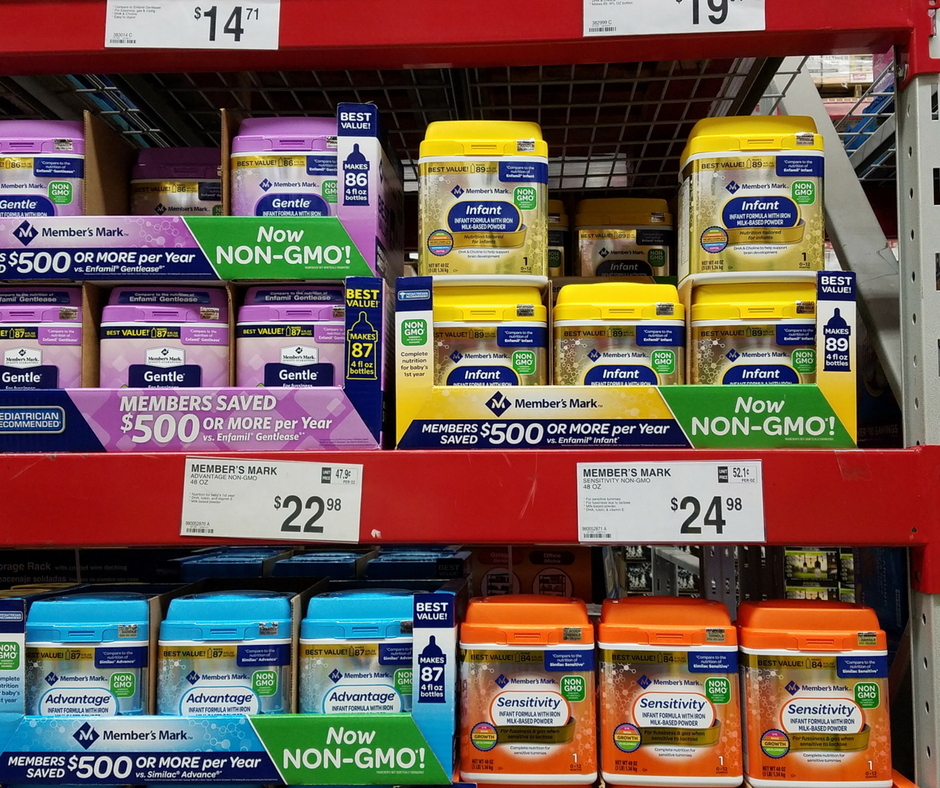 Working moms schedules are hard to manage
Working moms work so hard to provide for their family, and sometimes that means long or odd hours.  While workplaces are much better about allowing time to pump, it still isn't always easy to manage.  By using formula, you are making sure your baby is fed, and you are not as stressed.  A happier mother makes for a happier baby.  Thus, fed is best.
Getting enough at a feeding is vital to overall health
Many women struggle with milk supply. They can feed every 2 hours on a schedule, but if they aren't producing enough milk, their baby won't be fed properly.  There is more to the choice of using formula than just convenience.  It is often a big part of making sure your baby is getting enough nutrition.  Don't feel guilty about not having a high enough milk supply. Instead, supplement with Member's Mark Formula that is Non-GMO, and affordable.  This leaves you with a healthy and fed baby, while you feel no guilt.
Your baby is your priority
Society and those around you are not the priority in this relationship. Your baby, however, is your priority.  That means you need to think about the big picture.  If that means a healthier mother and child by using formula, then that is the best option for your family and makes your baby the priority.
By using Member's Mark Formula from Sam's Club you can easily make sure that your child is fed, and healthy.  That is more important than anything else!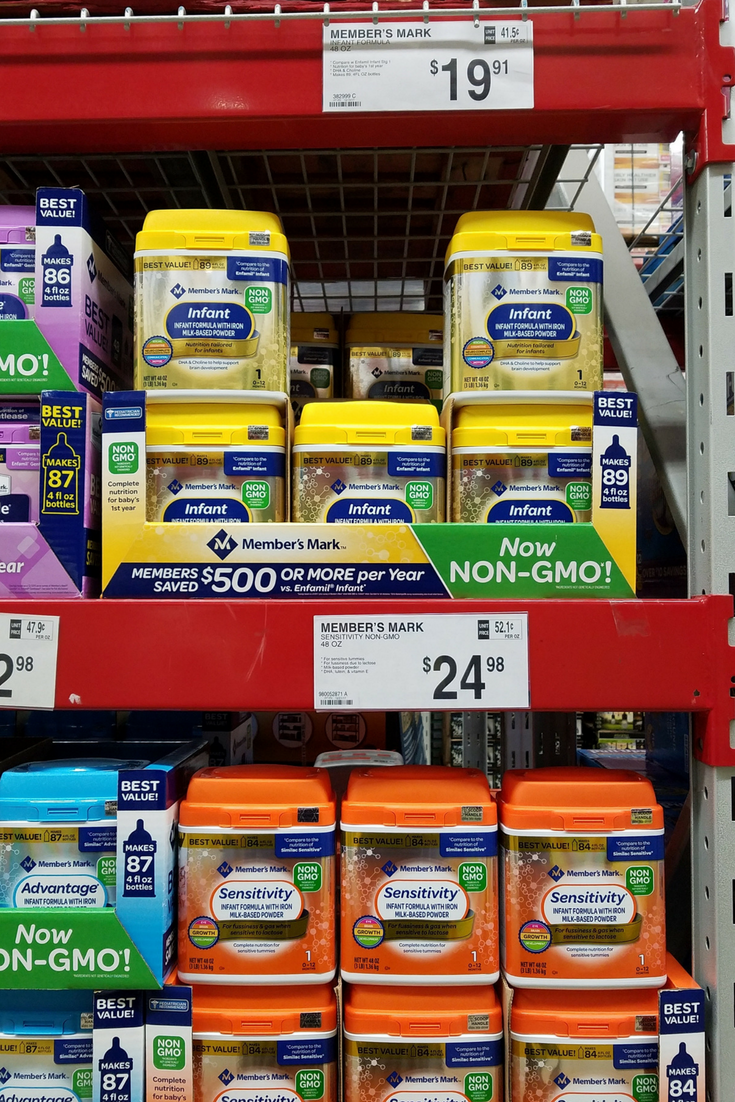 <