I love tea, and of course, I am excited to share with you some great reasons to host a girls night in tea party with your friends.  I was asked to share some fun ways to show love for Valentine's Day to friends by Family Christian, and this was my first thought.  A tea party gives you a chance to unwind, have fun and show your friends, sister or even mom how important they are to you on or around the day of love.  The best thing?  You can do this any time of the year!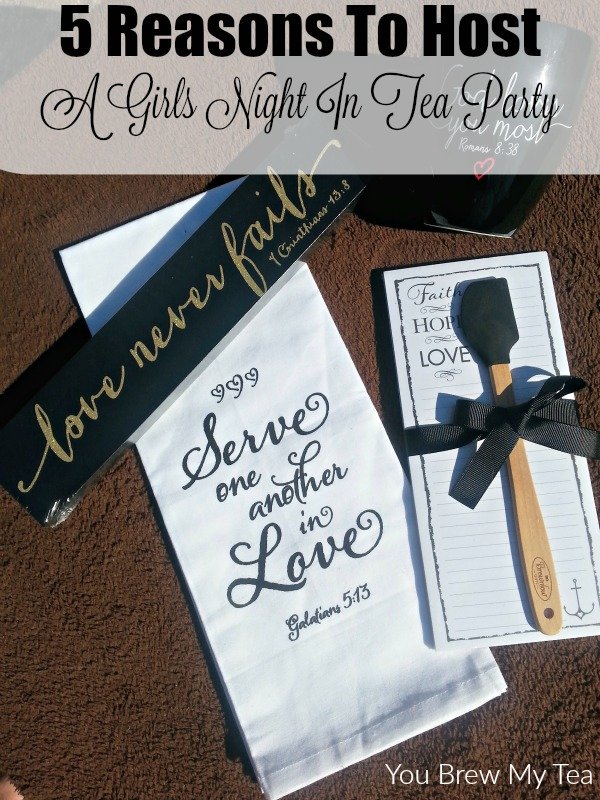 5 Reason To Host A Girls Night In Tea Party
We need a break from the daily grind to just be a woman.  Just because you admit you need a break from the daily grind doesn't mean you don't love your family.  It is hard to focus and be the best you can be when you don't take care of yourself. Time with friends is part of that, and you can easily make a girls night in tea party a way to relax and just be you for a few hours.
We need to connect with our friends regularly. We need interaction with other human beings, and our friends, sisters and even moms are important for that.  They help keep us focused, give us the freedom to let our guard down and also offer some constructive criticism when we need it.  Something you can do at a tea party is to each take a turn sharing a struggle you are having then let the others help you with their opinions and advice.
We need encouragement about our own struggles.  Sometimes your spouse is just too close to the struggle to be encouraging.  Whether it is financial, emotional or even work related, you need a bit of a break to talk to someone outside the immediate issue.  A girls night in tea party is the ideal place to be open and seek encouragement.
You can splurge on fun teas and decorations.  I love any excuse to buy something fun for a tea party.  While I would traditionally go for a pretty tea set, I love the message on the mugs Family Christian has in their new Love focused line of products.  The"God Loves You" message is one that we as moms often need reminding of.  They are perfect for a tea party, and of course, make a great gift to send home with your guests.  I also love the fact that I found some cute tea towels to go on our table with scripture and words of love.
You can create fun gifts for each of your guests.  I love hosting parties because I get to create party favors for my guests.  A theme is perfect for a holiday party like Valentine's Day and love.  However, you can create any theme you want.  Gift things like a special mug, some gourmet teas and a bookmark or pamphlet with great quotes to encourage them.  I found these cute grocery lists with a small spatula and ribbon that are a cute inexpensive idea to gift to your guests.
You can easily host a great girls night in tea party for Valentine's Day or any holiday to remind you friends how important they are to you.  Sharing the love by taking the time to listen, advice and share some laughs is important for great relationships with not just your spouse, but your friends.
Thanks to Family Christian for sponsoring this post about how to share love with our friends this year.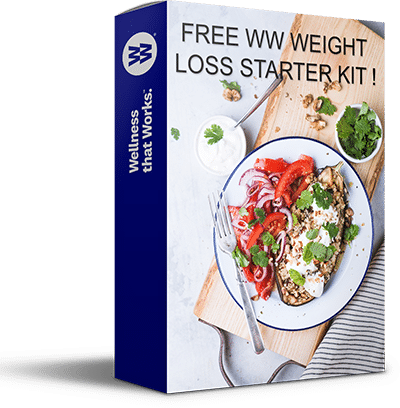 FREE WW WEIGHT LOSS STARTER KIT
+ exclusive tips, recipes & more to lose weight, increase confidence, and live a healthier and happier life !