Whether you have a minor case of winter depression or true Seasonal Affective Disorder (SAD) that causes significant issues in your mood and behavior, here are 5 Ways To Defeat The Winter Blues.  I struggle with depression off and on.  While not alway related to SAD, there are some years when it definitely causes me more problems than others.  I realize how important it is to be proactive when the winter blues hit, and so hope these tips will help you like they have helped me in the past.
Remember as always that if you have a medical condition to check with your physician first and foremost.  These are informative tips, not medical advice, so please take caution and seek out medical counsel if you suffer from SAD, clinical depression, or other mental health conditions.  These tips are meant to help those who have minor issues and are simple ways to help improve their mood and behavior.  These are not cures for SAD nor medical treatment for the disorder or any other depressive or mental health issue.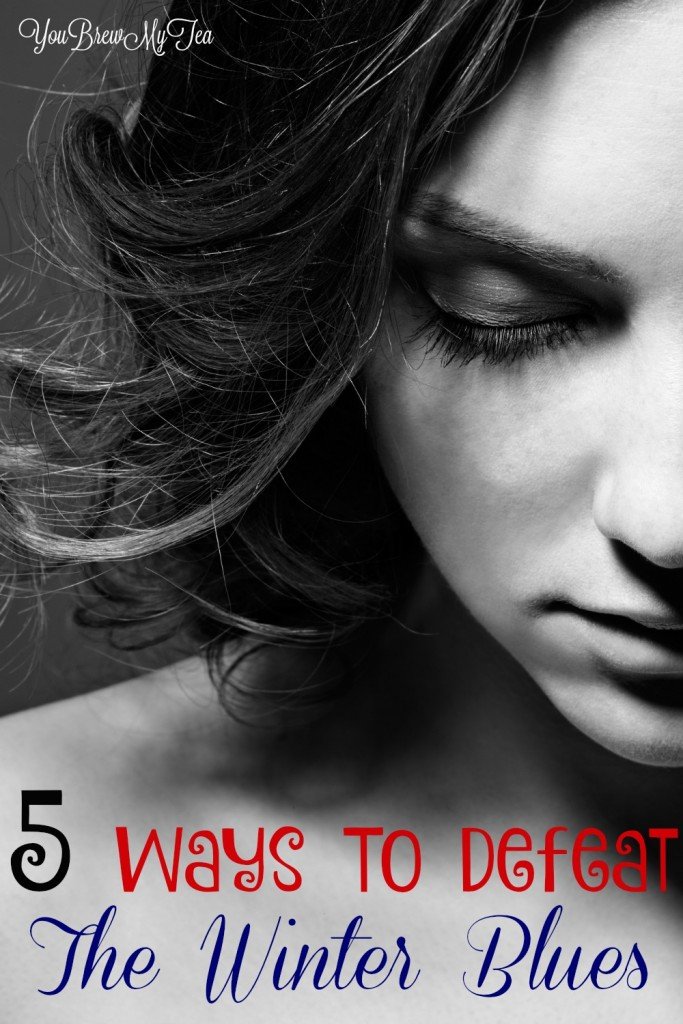 5 Ways To Defeat The Winter Blues
This post may contain affiliate links. 
Get Outside. The lack of sunlight is a good part of why people tend to be affected by the change in seasons.  Going outside in the fresh crisp air and sunlight on beautiful days can greatly change your mood.  A few minutes walking the neighborhood, sitting on your front porch sipping cocoa or taking the kids to the park can make a huge impact on your overall mood if done routinely.  Take advantage of days where the sun is shining to really boost your mood.  Feeling the warmth of the sun on your skin, even if it is cold outside still will help you have a more uplifted mood.
Eat plenty of healthy foods.  A healthy diet will contribute to your overall physical health which also affects your mental health year round.  Getting plenty of vitamin-rich fruits and vegetables on a daily basis will fuel your body and mind properly and give you a much-needed boost in your outlook on the world around you.  Think of your healthy diet as a way to naturally improve your mood.  Fresh citrus fruits are a favorite of mine in the winter since they brighten things up and often leave me feeling tropical.
Seek out the counsel of friends or professionals.  If you find yourself truly slipping into a depression due to the change in weather seek out a friend or professional to chat with.  Whether it be for validation that you do need to seek out medical treatment, or just the reassurance that what you are feeling isn't wrong or unusual a nice conversation telling someone outside your immediate family how you are feeling can do wonders.  Sometimes the simple venting can help and other times it's a great step toward seeking medical treatment and the defeat of the winter blues.  Don't wait or hesitate to seek help.
Take a winter break to a warmer climate.  Sure we can't all move to a warmer and brighter climate for the winter season but if you are able to, book a weekend or week in a warmer climate during the hardest times of the year for yourself.  A weekend on the beach in Florida, California or Hawaii can be a huge relief and make a world of difference.  If you know the change in season will affect you each year plan ahead to use your vacation days during the winter months for a trip to a warmer location. You can even snag some pretty amazing deals on vacation packages through sites like Groupon during the winter months.
Don't neglect exercise.  Just like fresh air and sunlight, exercise can make a huge difference in not only your physical body but your emotional state.  Taking a few slow laps around your block, walking up the stairs instead of taking the elevator to work can all give you a kick into gear that will go a long way towards brightening your spirits.  Making regular exercise a part of your routine will certainly help your mood brighten.  If your location means outside exercise is impossible due to snow, look for a treadmill, stationary bike or similar indoor equipment to add to your home to keep your body moving no matter the weather around you.
No matter what methods you use, the winter months don't have to be depressing or sad for you.  Reach out to those around you or medical professionals and let someone know when you feel you are being overcome by the cold and darker days.  Using some of the tips above will be a great start toward you being able to defeat the winter blues this year.
You may also want to look into a light therapy kit that will bring natural light into your home in the darker days.  There are tons of great ideas to help boost your mood, but remember most importantly – you are not alone.  If you feel like you ae a bit too overwhelmed, reach out to someone (even me).  If suicide has become a thought, don't hesitate to call 1 (800) 273-8255 – the Suicide Prevention Hotline for some immediate assistance.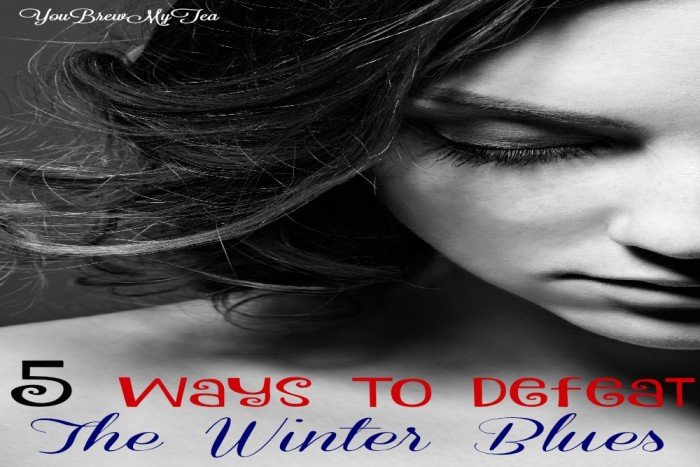 As someone who suffers from depression, I am an advocate for education and resources being available to my readers.  We have a few other articles listed below that will share more of my own experiences so you can see more about how I manage this in my daily life.
Ongoing PTSD-Related Nightmares
Depression Doesn't Fit Your Mold