Growing up we ate a lot of vegetables, but asparagus wasn't served at our house.  As an adult I found a new love for this beautiful crunchy green vegetable, and here are 50 Delicious Asparagus Recipes that are sure to delight your senses.  Not only did we include simple recipes that are bright, fresh and easy to make, there are classic meals that are beautiful enough to serve to special guests.  You'll love all of the fun new ways to eat this vegetable, and so will your family.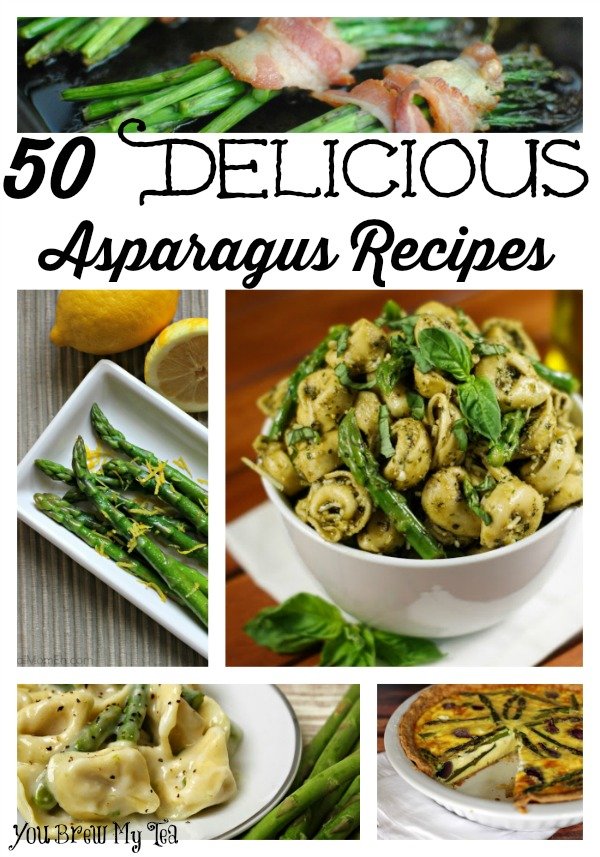 50 DELICIOUS ASPARAGUS RECIPES
Gone are the days of fighting your kids to eat their vegetables.  These delicious asparagus recipes are sure to please everyone in your family!
Check out some of our other favorite roundups of awesome recipes!
Asparagus and Quinoa Side Dish