These 101 Practical Travel Tips are sure to make your next family vacation a wonderful trip that everyone remembers fondly. I am all about making our family travel easier on everyone.  That means I put into practice tons of little things that keep us organized and in budget.  I also use lots of apps, lists and organization to make sure we keep track of everything we are doing.  Travel really is our favorite thing to do, and working from home makes it much easier for our family to accomplish.  These tips will make it easier for your family to manage this year.
50 Practical Travel Tips
This post may contain affiliate links
Use Google Maps for GPS instructions to your destination
Pack extra trash bags
Pack a first aid kit that includes emergency medications
Travel in off season for better prices
Drive instead of fly when taking the whole family to save money
Bring a cooler with drinks
Pack surprise bags for kids to open on the road
Keep an atlas and compass on hand just in case GPS fails
Always pack extra chargers for phones and electronics
Pack snacks, candy and treats so gas stations aren't a temptation
Take advantage of free local attractions
Plan your route around historical or national landmarks and monuments
Pack car bags with books, electronics and comfort items
Bring your pillows from home
Pack sanitizer for hands and counters
Bring toilet paper
Bring paper towels
Invest in travel neck pillows for easier naps in the car
Bring kids friends along for extra fun
Book close to home for longer durations
Save loose change to help pay for vacation expenses
Take advantage of kids eat free restaurants
Book condos or kitchenettes to cook meals in your room to save money
Don't forget your emergency paperwork
Have a designated person at home who has copies of important papers for emergencies
Bring a spare prescription for regular maintenance medications
Drive at night while younger kids sleep
Plan bathroom breaks around playgrounds and parks for kids to run off energy
Check your cellular phone plan ahead of time for roaming areas and charges
Buy an AAA plan for roadside assistance coverage (around $100 for a year!)
Make sure spare tire and jack are accessible and in working order  (use an older tire as a full sized spare)
Get oil changed and a tune up prior to departure
Bring along motion sickness medications
Check air pressure in tires and get tires rotated
Pack extra change of clothes in car bag in case of accidents when traveling with kids
Wear sunscreen in the car year round (sun shining through windows easily burns)
Use a weather app to know in advance what your destination will be like
Use Foursquare to determine the best places to eat at your destination
Write your phone number and name inside kids luggage, bags and electronics for safety
Check Endless Vacation Rentals for great resort, condo and home rentals at a fraction of the cost.
Make sure kids know their name, your name and your telephone number in case you get separated
Pack laundry detergent pods and dryer cheats for cheap laundry service on the road
Don't bring a lot of cash
Use prepaid cards or Paypal debit cards instead of your main debit card for safety reasons
Notify your bank and credit institutions of your travels so purchases won't be flagged suspicious
Use reward programs for flights, hotels, restaurants and entertainment purchases
Travel near friends and family to visit as well as potentially save on lodging costs
Never book a hotel or condo without researching for the best price online
Purchase Citypass for metropolitan areas like Southern California, Dallas, Chicago, San Francisco, Tampa and more.  These save you hundreds of dollars on local entertainment.
These practical travel tips are just the beginning of the ways we save and make our vacations easier and better.  We love travel and love to share our favorite ways to save.
Check out some of our other best travel posts for savings and practical tips!
10 Tips For Cutting Expenses While Traveling
Tips For Using Public Transit While Traveling
10 Free & Frugal Things To Do In Dallas
5 Items To Never Leave Home Without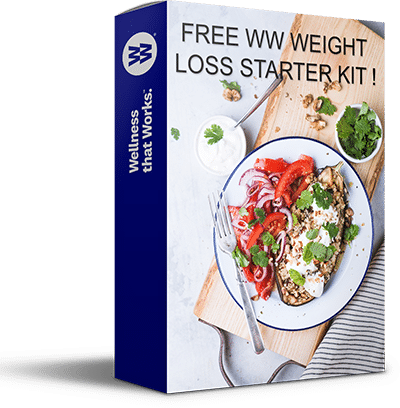 FREE WW WEIGHT LOSS STARTER KIT
+ exclusive tips, recipes & more to lose weight, increase confidence, and live a healthier and happier life !