Furniture Restoration can be so fun and rewarding! Not only is it a great way to get those creative juices flowing, but it is a great way to make your home look lovely for less. If you enjoy painting and repurposing furniture, the first step is finding the pieces. Look below at 6 places to find furniture pieces to refinish so you can continue to update your space for less. Here are the places you should scope out!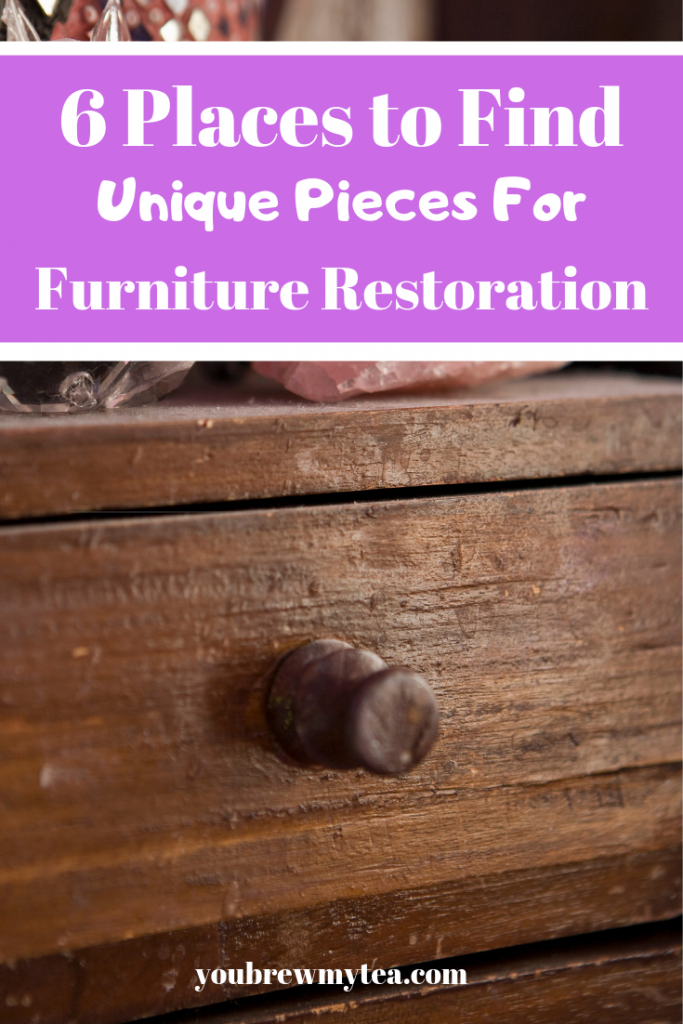 6 Places To Find Pieces for Furniture Restoration
This post may contain affiliate links. I earn a small commission on purchases made via these links. 
1. Goodwill.
Not only does Goodwill carry used and even new furniture pieces, but you can often find coupons or join their loyalty clubs to earn cash off your purchases. Plus, many stores offer half off days so you can really score some pieces for less. Check Goodwill and check often, as new pieces come in daily.
Bonus: Check out these other Items to Buy at Thrift Shops
2. Local church/charity shops.
Many churches and local charities offer thrift stores. It is always smart to check these out and see what you can find. Not only can you score a piece or two, but you will be helping out a great cause in the process. Because these shops tend to have less overhead than Goodwill, you may be able to find better deals as well.
3. Craigslist.
Craigslist is still a great place to find gently used furniture items you can work your magic on. Check daily and be sure to look in the garage sale listings as well as the items for sale. Remember that gas costs money, so stick to items in your area and don't go for a long drive unless it is really worth it. Always take a friend with you and meet in public places for safety. In some cases, the buyer may even let you haggle a bit on the price, so don't be afraid to ask.
Bonus:  Check out these ways to make money on Craigslist!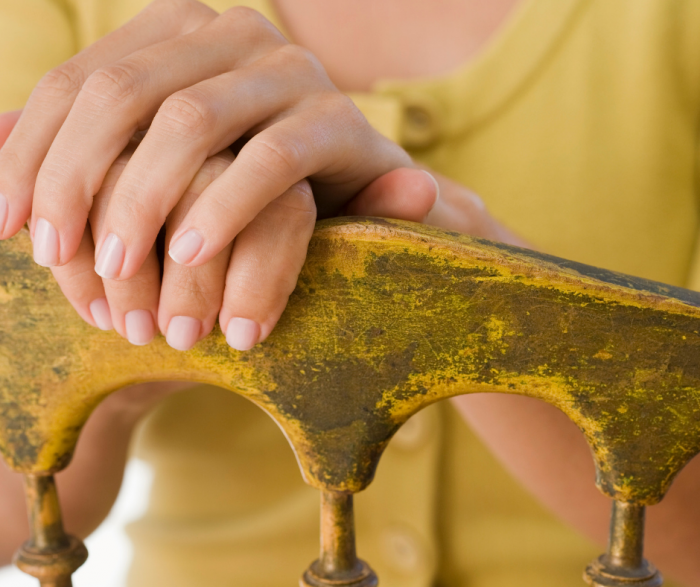 4. Facebook Marketplace.
Facebook Marketplace is HOT and growing each day. Search your zip code and locate items available in your area. You can also join sale groups where members post their items for sale. This is a great way to find local pieces to use in furniture restoration, or, even sell your own pieces when you are done making them over!
Bonus: Check out these ways to make money on Facebook!
5. Habitat ReStore.
This is another location that allows you to help others with your purchases. They run regular sales, plus at checkout, they often run contests where you can get an additional discount. Check in often, as the inventory is always changing. Head to ReStore for old chairs, chests, even scrap wood that can be used for your projects.
6. Curbs.
Nothing beats FREE! Keep those eyes peeled when you are driving since many people put items out on garbage day. Look for side tables, chairs, scrap wood, hutches, old windows, and other items you can use for your projects. Keep a space cleared out in the trunk so you can easily load, as well as gloves and a blanket so you can safely lift and store the item for delivery.
If you love a good furniture restoration project, then these spots are perfect for scoring some finds. Consider these places to find furniture pieces to refinish, and be sure to stop in often. You are sure to find some steals!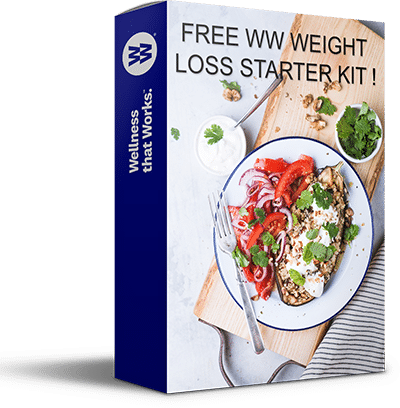 FREE WW WEIGHT LOSS STARTER KIT
+ exclusive tips, recipes & more to lose weight, increase confidence, and live a healthier and happier life !