One of the greatest pleasures of my life is being a stepmom. It has been so rewarding and a fulltime source of growth for me personally. Being a parent, whether, by birth, adoption or within a blended family is a tremendous gift. It is, however, a gift that does bring many challenges. As Christmas approaches and plans are being made, I am reminded of some of those challenges. These tips are shared from my perspective in a blended family but can be applied to any person who has a family, because goodness knows the holidays bring family stress!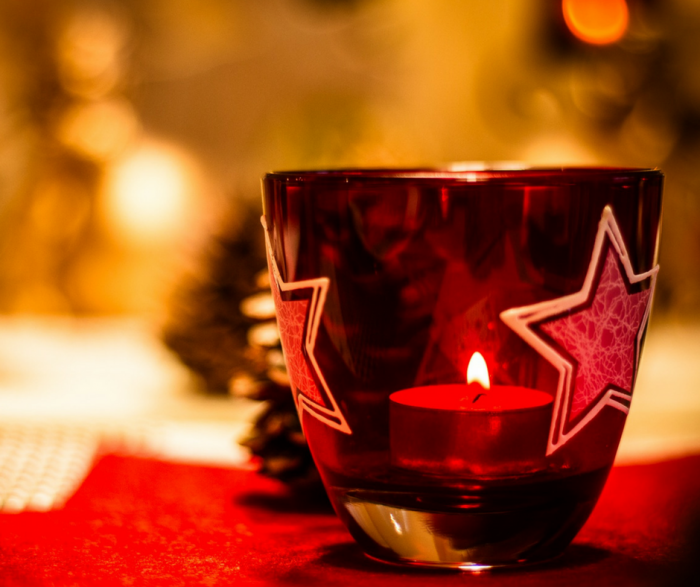 6 Ways to Survive the Holidays in a Blended Family
This post contains affiliate links. If you make a purchase via these links I earn a small commission. 
Willingly choose a different day
Let's face it if everyone involved digs their heels in and refuses to bend it can make you want to run and hide instead of celebrating. From the very beginning, be the one who is flexible. Choose a day other than the exact holiday and celebrate. With a little planning and a positive attitude, the Saturday before or after Christmas can be just as fun to spend with your child as December 25th. In fact, it can be even better because the pressure is less and often you get the entire day or weekend to celebrate instead of forcing the issue and getting an hour on the exact date. This also teaches your child the value of being flexible.
Accept the Other Siblings
Does your child or children have step-siblings or half-siblings? Especially for younger kids, it is hard to understand why one child leaves for the holiday while another comes to stay for several days. The dynamics of a blended family can be very confusing so one thing you can do is be kind and accepting of the other kids involved.
Our son has a stepbrother his age and a half brother who is much younger. Over the years we have taken every opportunity to accept and include his brothers all year long and especially on holidays. This can look like inviting them to come along for weekend visits or buying them a gift on a holiday. But more often it looks like taking 5 or 10 minutes at pick up or drop off to speak to the other kids and get to know them. Doing this doesn't take much time and it goes a long way to show your own child you care about their entire family.
Create a unique tradition
This can actually be as little or big as you want to make it. Over the years, we have had Christmas with our son everywhere from our own living room to sitting in a car in a parking lot. For us, the "where" can't be consistent but the "what" can be. So, we always get him a Pez dispenser, a fun hat of some type and a pajama/sleep set that we also buy a duplicate of for his dad.
These are traditions we started and have been able to maintain over time. As a little boy, he loved penguins so that became a tradition as well, we always give him something with a penguin on it. Now as an older teenager, who doesn't want a stuffed penguin, it is as simple as penguin wrapping paper. It can be a fun tradition like homemade pizzas or Mexican Food or driving around to look at Christmas lights. With so many things that are shared, because of not having your child every day, these traditions can be extra special and something that is always remembered.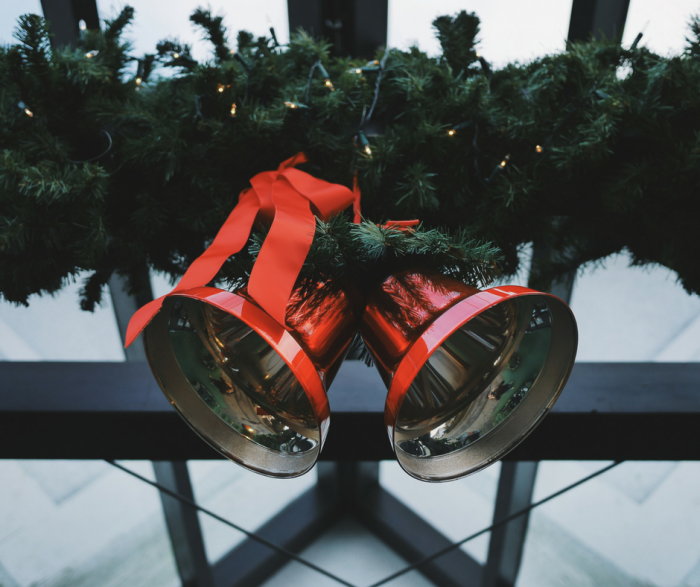 Talk to your Child
Don't forget that holidays can be especially stressful for kids. In blended families, the children can feel torn between parents and families. It is important to talk with your child to be sure they understand that your main goal is to see them and spend time with them. If possible, let them help come up with a solution. Ask them what sounds fun to them or ask them how they would like to celebrate with you. They may surprise you and say that they would like to spend New Year's weekend celebrating Christmas at your house.
Many kids in blended families constantly worry about hurting one parent's feelings. By hearing their thoughts and feelings, you will give them a safe place and reassurance they need that they aren't letting you down this holiday season. At the end of the day, your child and their wellbeing are more important than a holiday or tradition.
If you are struggling to learn how to talk to your child, there are some great books that can help you to understand how to navigate your blended family.  There is a popular Christian based book called, God Breathes on Blended Families.   Other popular books for blended families are The Smart Stepfamily and The Smart Stepfamily Marriage.
Focus on the Meaning of the Holiday
As Christians, we celebrate Christmas but sometimes we get so caught up in the gift buying and drama that we do not remember to pause and focus on Christ's birth and what that means. I know many people celebrate for other reasons or other holidays during this time of year. Take the time to teach your child why you are celebrating and what the true meaning of the holiday season is for you and your family. Take the focus off what others around you or even in your child's other household, find important and regroup on what the holiday means to you. Remember that your heritage is an important part of what you pass along to your child and holidays are often a great time for teaching them more about their heritage.
Take a Moment
Take a moment for yourself!! I can't stress this enough! In all the rush and planning it is important to take the time you need to be ready for what is ahead. It is also important to take a moment as needed during the holiday celebrations.
Leading up to the holiday, make a list and do the absolutely necessary things first. Give yourself permission to leave some things undone. If you are preparing food, give yourself permission to buy all or some already prepared. Cut out some stress that you have control over because the holiday will naturally provide stress that are out of your control. Let others help if they offer. Do something for yourself, maybe a manicure or massage to make you feel renewed. Even a walk by yourself to pray or collect your thoughts. Have a plan for when the celebrations are in full swing. If things get stressful, slip outside for a little fresh air or text a trusted friend who can bring your spirits up.
It is not impossible to have a nice holiday season when your family is blended, it simply takes a little planning and flexibility!  These are some of the best tips that have helped over my 10+ years as in a blended family.  I hope they help you this year!
More Holiday Tips: