Doing home workouts is cheap, efficient, and convenient. These three things can encourage people to commit to exercise and see positive results. However, they can sometimes also present challenges that you may not be prepared for. This can include a lack of motivation and inspiration and distractions. Fortunately, there are many things you can do to solve these issues, you just need to be committed.
Cardio is a form of exercise that improves your heart health and boosts your mood. If you are focusing on cardio during your home workouts, finding ways to challenge yourself is important. To help you get in the zone, here are 7 at-home cardio training tips.
Do Intervals
You should never stick to a steady pace during an entire cardio workout. Trying speed intervals and increasing the incline will build up the intensity and get your heart pumping. This doesn't mean that you have to run the entire time; instead, you should speed up and slow down your pace, while changing the intensity every few minutes. You can change the incline or the speed, you don't have to do both.
Add Resistance
Adding more resistance to your workouts is a great way to activate different muscles and will mix up your cardio workout. Resistance training can complement other physical activities and it can help you avoid injuries. It can also reduce the impact and damage to your knees and hips. When you add resistance to your at-home cardio workouts, you'll improve muscle strength and bone density.
Eliminate Distractions
One of the biggest obstacles you will face when exercising at home is distractions. These could reduce the quality of your workout or cut it short. Eliminating these distractions is key. Asking family members to leave you in peace, putting your phone away, and creating a fitness space can all help you get the most out of your workouts. However, watching TV or listening to music can also be motivating.
Buy Equipment
When you have good-quality home gym equipment, you can train in the comfort of your own home in a variety of ways. If you are working on your cardio, there is loads of equipment you can choose from. You should also invest in items that you enjoy. For example, for those into spinning, purchasing a decent spin bike means you can participate in an at-home spinning class that you can access online.
Plan Ahead
One of the hardest parts of home workouts is getting started, so planning your cardio ahead of time and building a support system is highly advisable. Whether you prefer to train outdoors first thing or exercise while you watch your favorite series after work, creating a schedule and planning your workout ahead of time will encourage you to commit to exercise and will help you build a routine.
Good Form

It's easy to let your form slip when you exercise at home. This is because there is no one to watch you or correct you. This can lead to injury and irreversible damage in the future, so you need to pay close attention to your form. If you're trying a new exercise, you should do your research into the 'do's and don'ts' and practice it in front of a mirror, to make sure you are doing it correctly.
Push Yourself
Pushing yourself allows you to learn more about yourself. This is important because when it comes to working out, the only person you are competing against is yourself. Pushing yourself during cardio will help you to become familiar with your strengths and your limits. It will also improve your overall and future performance. This will help you to reach your goals and feel more motivated.
Taking simple measures will allow you to get the most out of your home workouts. In return, this will boost your commitment, performance, and motivation when it com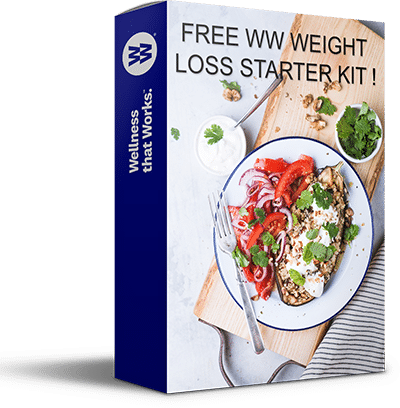 FREE WW WEIGHT LOSS STARTER KIT
+ exclusive tips, recipes & more to lose weight, increase confidence, and live a healthier and happier life !