Let's get serious.  There are legitimate online jobs out there.  Obviously, I work from home online each day and am able to not only pay our family household bills but have managed to take us on vacations, pay off debt and splurge on special things from time to time.  It isn't a huge mystery of where the real legitimate online jobs are.  It's all about your willingness to work hard to make money at them.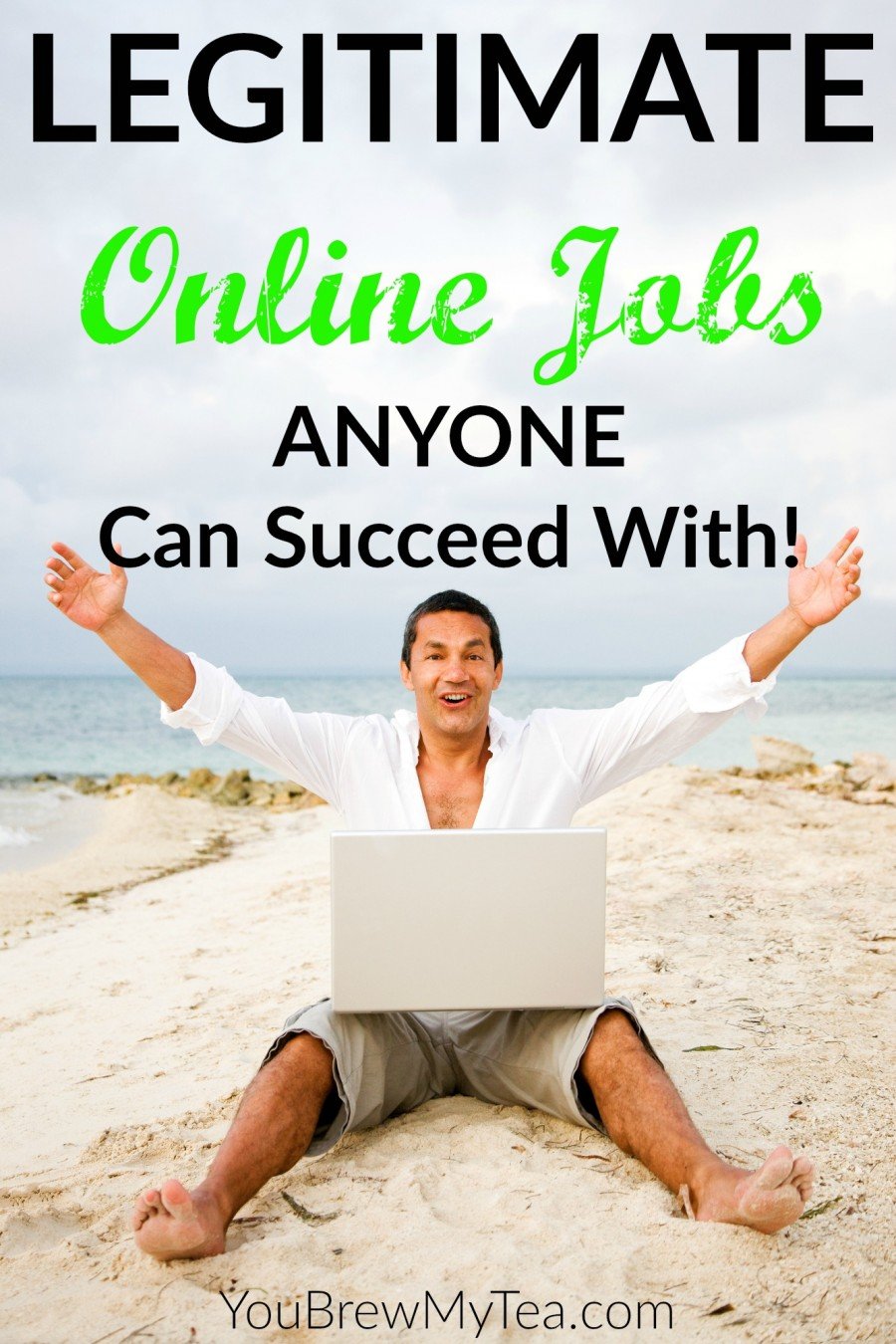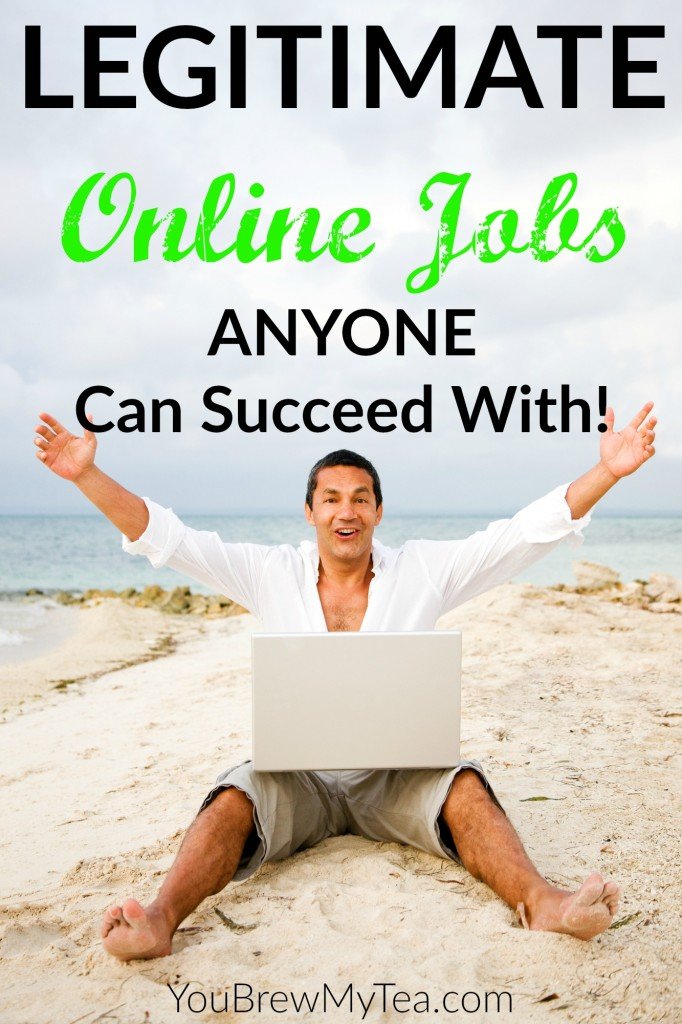 7 Legitimate Online Jobs Anyone Can Succeed With
Blogging.  Yes, it really is something almost anyone can do.  Yes, you can make a considerable amount of money doing so.  However, it takes a lot of work.  A few hours here and there is just not enough to make a blog bring in the traffic to earn a lot of money.  So, if blogging is something you really have a desire to do for income, be prepared to put in twice as many hours as you first think you will. Understand that it is rare to become "hot" or "viral" overnight and that most of us work very hard for our pageviews, income, and social media following. I love the basic information in the site Blogging Basics 101.  It really does have a lot of basics, and from there you can build and grow.  It's a good place to begin.  My true favorites come from my friend Sadie at Slap Dash Mom though.  She has tons of great Blogging Tips including a post about starting your blog from scratch for under $30 investment.
Social Media Management.  Do you ever wonder how people manage to reply to all of those comments, retweet so much or even find all of those funny cat videos?  Social media managers are basically assistants that work with a website, blog or brand to help them reach their followers on various social media channels.  Many people perform simple tasks like scheduling status updates, tweets, and even Pinterest pins for their clients.  Some bloggers and website owners hire social media managers to simple moderate groups and pages for spam and inappropriate responses.  If you feel that you have a knack for social media or have your own business experience running social media pages, this is a great place to begin working from home.  Look for groups for virtual assistants on places like Facebook to connect with people you could potentially work with.
Freelance Graphics Design.  Graphics design is still a hot commodity in the online industry.  There are tons of ways to get into this business and utilize your skill sets to make money in one of many legitimate online jobs for designers.  This is best for those who are skilled in creating original artwork, but can also be a concept that works for those who use royalty free images to build graphics as well as original work.  Sites like Fivver, ODesk and ELance are excellent places to look for work and put an online resume out for this type of work.  Additionally, some of the same virtual assistant groups mentioned in other parts of this post can be a source of finding clients.
Virtual Assistant.  A virtual assistant is someone who does any number of tasks for an individual or business virtually (online) instead of in an office environment.  I personally have been a VA (virtual assistant) to many bloggers over the last 6 years. I've done everything from scheduling social media shares to writing blog posts and creating recipes for other bloggers and businesses.  Some VA's do simple administrative tasks like sending out email newsletters, checking emails, responding to sponsor requests or even organizing spreadsheets to track income, post traffic and similar things.  There is one group on Facebook that is helpful for new virtual assistants called Virtual Assistants Tips & Tricks.  This is a great place to begin and learn a few things about how to price your work, find new clients and build a virtual resume.  If you really want to succeed, check out the Virtual Assistant Rock Star Training course on Slap Dash Mom.  It is an investment, but you will get that money back easily in your first month as a VA.
Things Virtual Assistants help with: 
Emails
Social media management
Graphic design
Writing content for websites
Creating crafts, recipes and DIY projects for websites
Moderating social media groups and comments on blog posts
Participating in shares and social media swap groups with other blogs and websites
Creating eBooks, printables, and curriculum
Mystery Shopper.  This is a business that for some is very lucrative, but it also depends upon your time available, ease in upfront investment and of course location.  A mystery shopper will go into businesses and restaurants to make purchases and evaluate specific things about the service.  You may be asked to take pictures, detail the appearance of an employee or simply leave comments about the quality of the food or atmosphere in a restaurant.  Mystery shopping requires a lot of attention to detail, and since there are a lot of spammy mystery shopping programs out there, I took the time to create an entire post around being a successful mystery shopper last year.  It includes links to all of the valid programs, what they offer and for more information you can listen to the podcast.  This is usually best for a detail oriented person with extra time on their hands who lives in a fairly populated area with a lot of opportunities to "shop".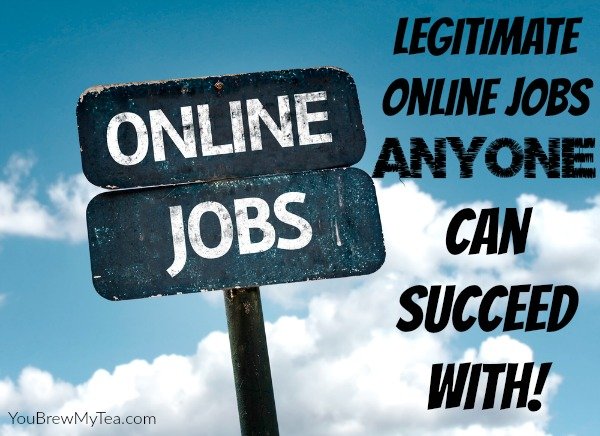 Transcriptionist.  This has been around along with data entry positions online for many years.  While it is much more difficult to get started in transcription now compared to ten years ago, it still can be accomplished.  I spent time on this last year and shared details on where to go for certification, job boards and supplies in this podcast and blog post about being a successful transcriptionist at home.
Auction or Classified Sales.  We have all purchased something from eBay, Listia or even Craigslist at some point in the last few years. These online classified and auction sites are actually great legitimate online jobs that almost anyone can manage.  Selling collectibles or wholesale items on eBay is still a great way to make extra income on the side.  Listia is an auction site that is focused more on a bartering type system where you receive free product instead of money, but can still be a great way to get things you need.  Craigslist and Facebook are easier for selling to local individuals instead of having to ship products.  I have even written a guide for the Easiest Ways To Make Money On Facebook and the  7 Best Items To Sell On Craigslist To Make Fast Money in the last month as a start to helping you find a way to make money from home.
There truly are legitimate online jobs anyone can make money and even a full-time living with.  While there are 7 great ideas in this blog post, there are literally thousands of ways to make money online.  What isn't said often enough, is the fact that you truly need to focus on working hard for everyone one of these and other legitimate online jobs to truly pay what you need.  Working at home online is often much harder and takes much more dedication.  You can find many freelance opportunities that will make thousands of dollars per month, but they do require a lot of dedicated time.  If you are ready to truly invest time and effort, this list is a great place to begin.