Last month, I had the privilege of hanging out with some great ladies in Myrtle Beach as part of a blogger press trip.  While I was there, I learned about these 7 Reasons Myrtle Beach Is A Fall Travel Destination that you don't want to miss!
We love traveling year round, but nothing is more fun than packing up the car and heading out in September, October or November and driving to a beautiful destination.  Not only are the trees changing and the colors spectacular, but since many families have kids back in school, it is often a much quieter time to travel.  There is nothing like heading to your favorite destination and not having long lines to visit your favorite museum or amusement park!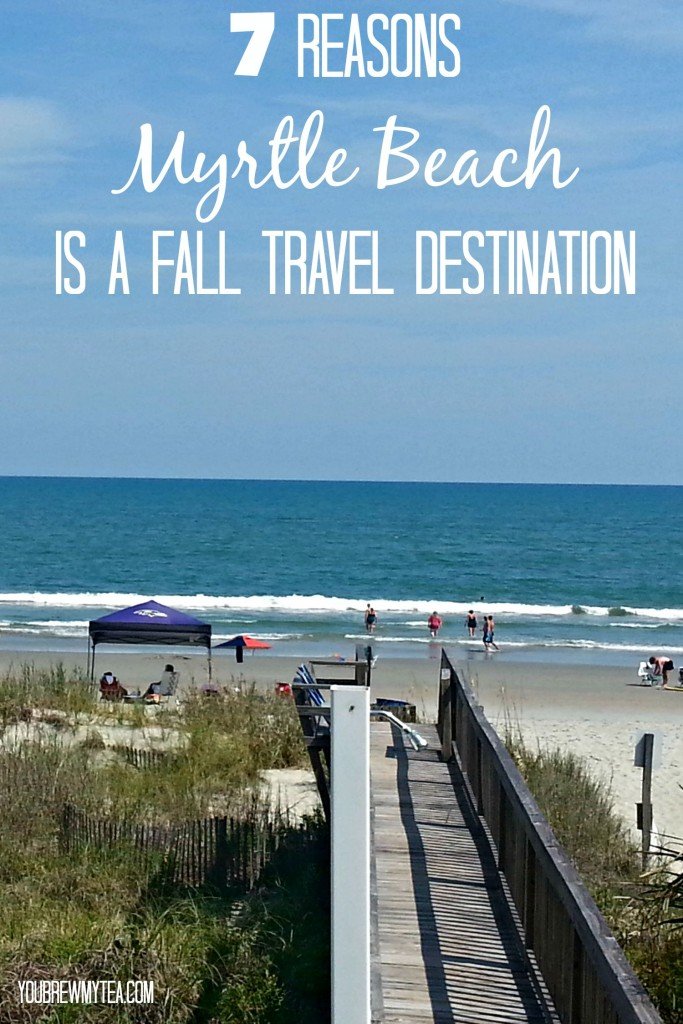 7 Reasons Myrtle Beach Is A Fall Travel Destination
Fewer crowds with still warm waters:  Just because the temperature is dropping in other areas doesn't mean the water is too cold to enjoy.  Myrtle Beach remains warm enough to enjoy the water well into the fall season.  Not only can you stay in a great beach house like the Washed Ashore Beach House we stayed in during our visit, but Surfside Realty has dozens of great choices for any budget.  All along the 60 miles of coastline there are resorts, condos, homes and even hotels that provide you with an ocean view and easy access to take a swim, walk along to collect shells or have a romantic evening watching the sunset with your spouse.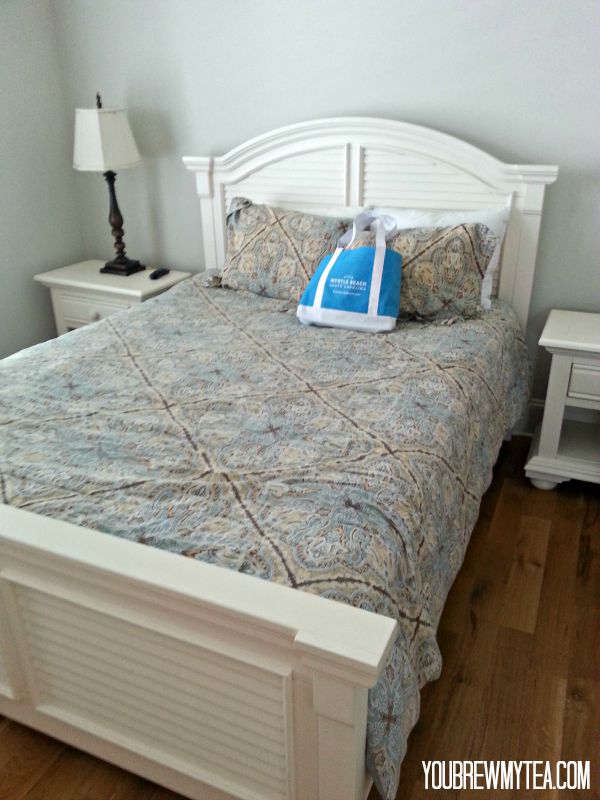 Great kid friendly entertainment options:  We love traveling with the Wee Child during the fall, because we homeschool we can often take advantage of fewer crowds and off season rates at local entertainment.  Myrtle Beach has an amazing family friendly atmosphere from the Ripley's Believe It Or Not Museum & Ripley's Aquarium, to the boardwalk area Family Kingdom amusement park area.  The group of bloggers I visited with had a chance to check out the Ripley's Museums, the WonderWorks interactive science museum and to walk around the boardwalk a few times.
The tourist season continues year round:  One thing that is often the case in beach destinations is that when the temperatures start cooling off, it feels like the sidewalk has rolled up. You'll often visit areas that business hours change, or some may even close completely.  Myrtle Beach is always a travel destination, and their local business, entertainment and restaurants reflect that.  You can head out in the fall months and avoid the busier travel season while still enjoying every bit of the fun boardwalk activities, great condo and hotel stays, beach front views and of course incredible food.
Romantic getaway destination:  One thing I noticed all over while we visited area attractions was how there was a hint of romance in the air.  Sure, you can load the car up with the kids and have a great vacation, but you can also take advantage of grandparents babysitting and make Myrtle Beach a romantic getaway for you and your spouse.
We spent a day touring Brookgreen Gardens which is just a few miles away from the beach, and I fell in love with the story behind the Huntingtons and how they bought the planations and ravamped them to create a sculpture garden that is phenomenal.  With guided tours, solo walking paths, and a cute little restaurant to enjoy a tasty meal, this is an upscale place that would make the ideal spot to propose, celebrate an anniversary or just enjoy some culture as a couple.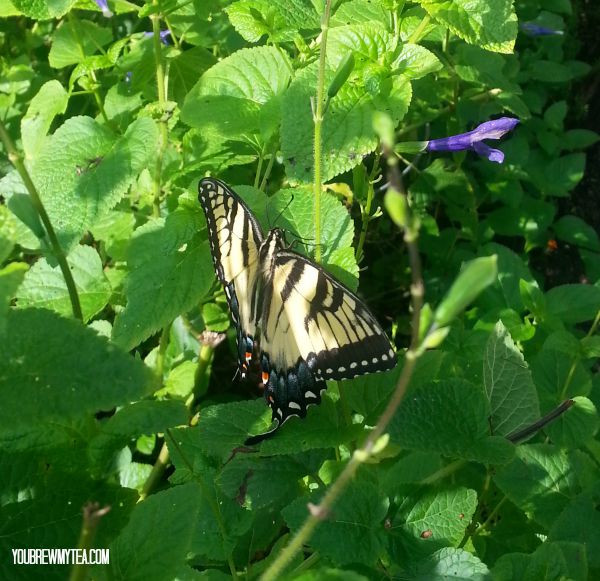 A few miles away, some of the ladies participated in a wine tasting a the La Belle Amie Winery where the owner is on site to share her wonderful story of coming from the corporate world back to her family farm to build a business making wine from muscadine grapes.  Even if you are like me and don't drink alcohol, it's worth the drive out just to meet this delightful lady and learn about her business plan and dedication to her dream.  Plus the live music was phenomenal!
Adventure activities for the whole family:  The fun isn't just for the kids.  If you like adventures, excitement and fun activities Myrtle Beach has plenty for anyone to do.  The ropes courses, laser tag and miniature golf are popular throughout the area with multiple choices that are all highly recommended. However, the fun adventure my fellow bloggers enjoyed happened in the Market Common District on the Myrtle Beach Segway Tour.  I got a bit too motion sick to do the full adventure that day, but I spent an hour talking to the owner and learned so much about the area, the fun tours he has all over (including in Huntington Beach State Park) as well as how safe and easy they are to drive.  If you are looking for unique fun outdoor adventures, this is a great destination that has something fun for you year round.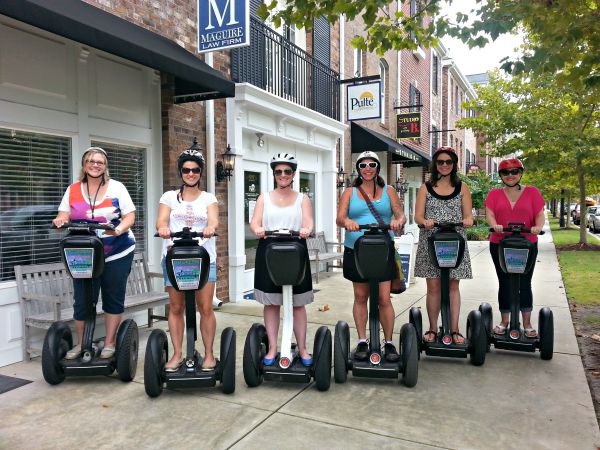 Historic destination:  This part of the country is so rich in culture and history.  From the days of plantations and remaining rice fields, to the low country boil that is so popular with everyone for a fun evening meal the culture here is true to its roots.  The people are proud of their state and the history of overcoming adversity.  Everywhere we went we heard stories of past hurricanes causing issues with businesses but it not defeating them.
Phenomenal food for every budget:  One of the best parts of the trip for me was trying out area restaurants for amazing seafood.  I'll be sharing about the best crab cakes in the area soon, but for now I'll tell you that we enjoyed meals all over the area that were gourmet, downhome cooking and even simple burgers and fries.  There are so many amazing local restaurant choices that give you incredible food on any budget.  For a special romantic evening you can enjoy seafood at 2nd Avenue Pier or The Wicked Tuna for a high end delicious meal.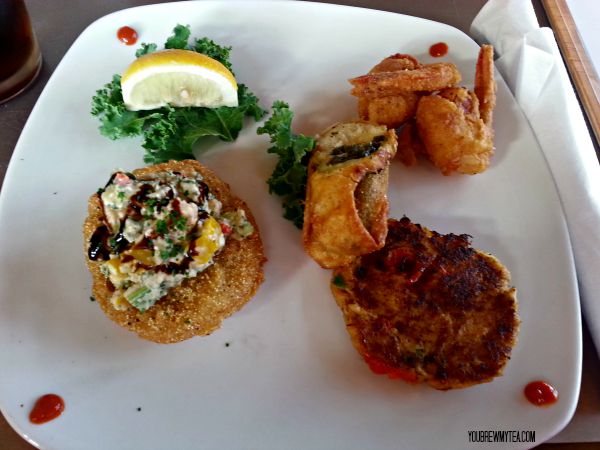 For a budget friendly breakfast or lunch head over to the Croissants Bistro & Bakery.  They provided our group with amazing pastries for our breakfasts, and the quality is superb!  I hear their fried green tomato sandwiches are something "out of this world" delicious!
Perhaps the most unique and fun night was our last evening in Myrtle Beach when we visited Art Burger Sushi Bar.  Not only do they have amazing burger combinations, fresh sweet potato fries and phenomenal fresh sushi, but they have a nitorgen bar where you can have everything from your favorite beer to a sweet tea with lemon turned into an icy/slushy beverage that is unique to this location.  All at such reasonable prices, it would be a must for even a low budget vacation.
While I was privileged to visit this destination for a few days with some amazing fellow bloggers as part of a Visit Myrtle Beach blog press tour, it is already back on my family list of future travel destinations.  With amazing views, perfect southern hospitality, fun entertainment options for any budget, and of course the food that makes my mouth water it is surely going to become a favorite place for our family to visit in the fall.