Have you ever found yourself frustrated with your baby because they will not stop crying? If only your infant could speak, you would know exactly what it is that they need, and how to make them stop crying.  Communicating with your baby is easier than ever when you begin teaching baby sign language right away!  American Sign Language is becoming more and more popular with parents and babies, and below are just a few of the reasons why.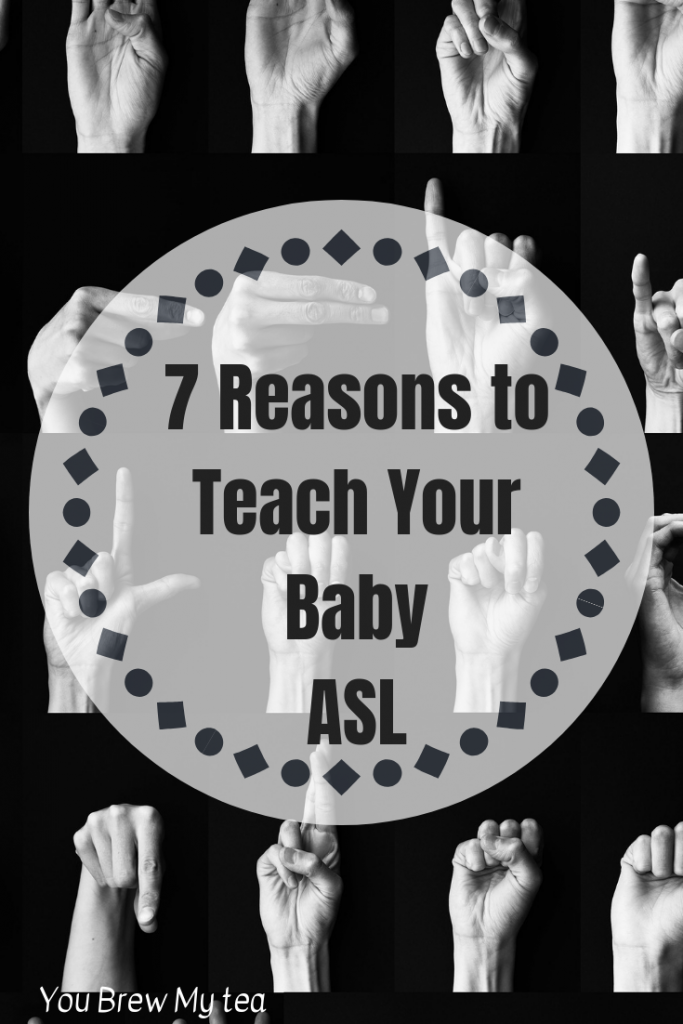 7 Reasons Teaching Baby Sign Language is Genius Parenting
This post may contain affiliate links. I earn a small commission on purchases made via these links.
Having a baby changes your perspective on so many things.  Language and communication are some of them.  The reasons below are just part of why teaching your baby sign language is a good idea.  If you are looking to learn on your own, check out this great American Sign Language For Dummies book. It is an excellent resource that also comes with videos.
It provides earlier communication
When you have little ones that cannot speak, it can be hard to communicate with one another. However, with the help of ASL, babies as young as 6 months can begin to associate words with signs, for better communication.  By 8 months, some babies can even begin signing back to you, to let you know what they need or want.  This helps tremendously when you have a child who is slower to verbalize needs.

It creates a less frustrated baby
It can be incredibly frustrating when you want something but cannot have it. Well, think about a baby who has no words yet to communicate that they want milk. By using simple signs your baby will be able to communicate with you and a meltdown will be avoided, because your thirsty baby will get what they will need.  Teaching baby sign language can help keep your child calmer and give you tools to satisfy their needs.
Quality Interacting and Bonding
How often do you find yourself talking to your child while staring at your phone? Singing with your child will force you to look at them, and wait for them to sign back. You will find yourself having more quality time with your child, rather than staring at a screen.  It's ideal for parents to bond with their babies.  Especially since many parents feel like babies don't really bond well since they can't talk and share like an older child. 
Improves Confidence and Self Esteem
When you and your baby can understand one another through signing, it can really do their self-esteem and confidence some good! There is no other feeling like when mom and dad understand you.  You may not have realized how much these little things add up to building a confident and happy child. 
Helps Your Baby to Understand Words
When you are talking to a child who does not understand words, it can be hard for them to follow along. However, having certain signs for certain words will help them associate the word with its meaning. Also, the muscle memory involved with help with your child's memory retention.  
This will go a long way toward speech development and understanding as they age.  Even a toddler can understand more when you help them to visualize things using sign language.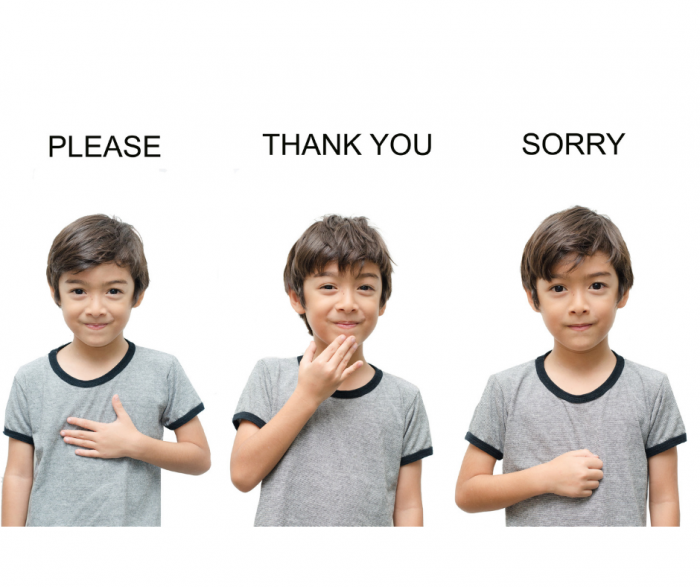 Improves Attentiveness
You and your baby are going to be focused more on each other. Your baby will need to look at you to communicate with you. Plus, you'll be forced to pay even more attention to them because they're trying to communicate with you.  This encourages that bonding experience you need.  It helps for the future as well because they will trust they can come to speak to you. 
ASL is a Great Skill for Anyone to Know
You will be teaching your baby ASL, but you can also could on this skill. As your child grows older, you can teach them more ASL. Time will go on and they will be very efficient at communicating in American Sign Language.  This means you can easily communicate with others in your community that may be deaf.  This skill is wonderful to have and can be a great way to teach compassion and love to your child along the way. 
Teaching baby sign language is a very simple way to help them learn something new and you bond with your baby.  It is a wonderful and seamless way to grow communication in your family.  As a parent of a baby, or any age child, consider including ASL into your routine for learning and teaching better communication skills.
More Parenting Tips: