February isn't just the month of Valentine's Day cards and candy, it is also Black History Month. This is a wonderful time to explore Black History with your kids so they can better understand the men and women of color who made this country so great. If you aren't sure where to begin, take a look below.  These simple suggestions can help children better grasp how important this month is.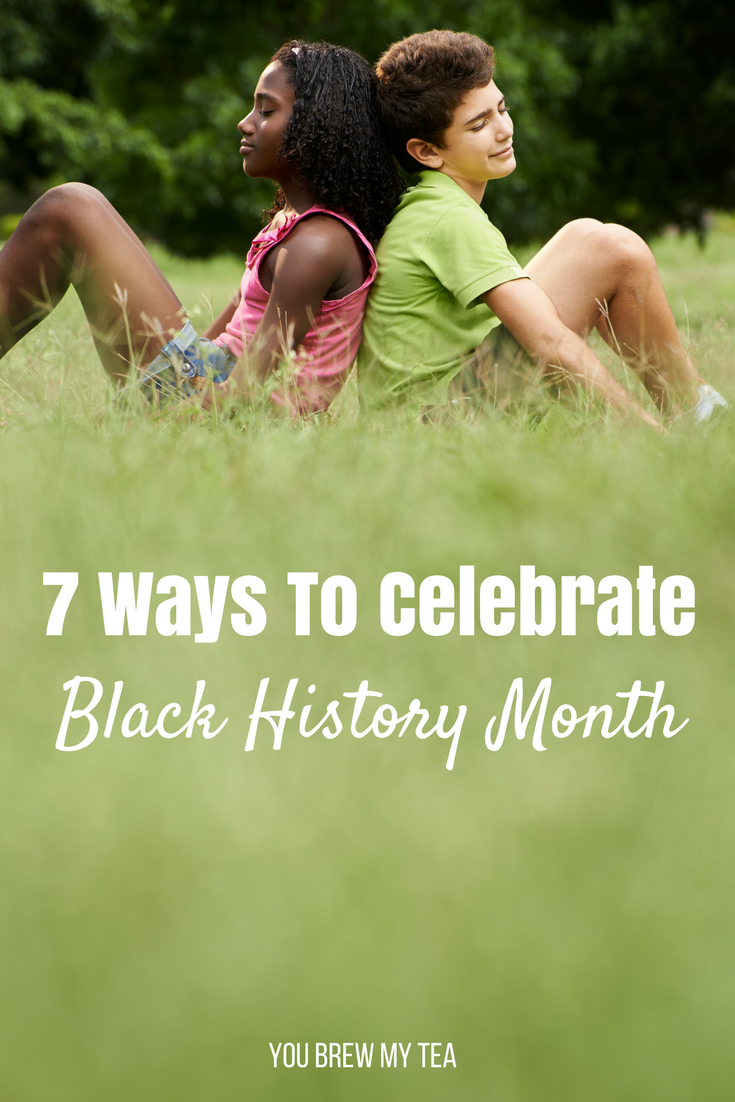 7 Ways To Celebrate Black History Month
This post contains affiliate links. I earn a small commission on purchases made via these links.
1. Head to YouTube to listen to Dr. King's I Have a Dream speech.
There is no better time than now to listen to this famous speech and really pay attention to the words and message. Listen to this "I Have a Dream" speech with your children and talk about any questions they might have after listening to it.
2. Visit the library to check out biographies of well known African Americans.
You will find so many kid-friendly biographies about Rosa Parks, Barack Obama, and many other well known African Americans in history. Now is the time to head to the library and check out a stack so you can read up on them and discover new facts. Below is a list of some of our favorites to pick up and learn from during Black History Month.
3. Visit your local history museum to check out any exhibits showcasing notable African Americans.
With Black History Month being in full swing, your local museum may have exhibits of interest. If not, see if you can find virtual exhibits online to enjoy. This is a great way to get up close and personal with history.  We love living in Battle Creek, Michigan.  It is the final home and resting place of Sojourner Truth.  There is so much here to learn!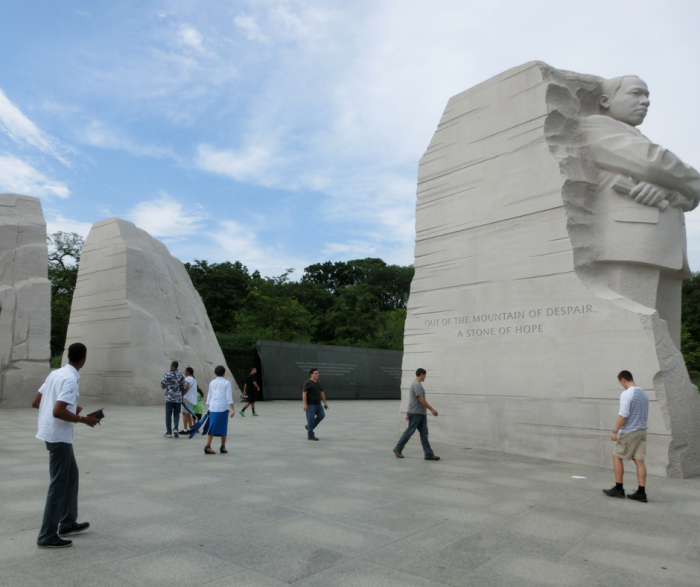 4. Enjoy the children's book, "D is for Drinking Gourd"
This children's book takes the reader through the alphabet teaching them a fact with each letter. It is a great way for kids to learn more about African American history in a way that is kid-friendly and invites lots of conversation when the book is done.  "D is for Drinking Gourd" is an excellent kids book!
5. Find streets or schools in your city named after African Americans.
Take a look at schools, buildings, and streets in your city and see if any of them are named after well known African Americans. If so go on a tour of these spots and see if you can find out more about the men and women they are named after.
6. Find items you use each day that were invented by African Americans.
Did you know the traffic light was invented by an African American man? There are many items we use and count on each day that were invented by African Americans. Take the time to learn more about these items and the people who invented them.
7. Write a letter to an African American you admire (mayor, musician, actor, etc.) telling them why.
Think about a well-known person you admire. Take the time to write them a letter thanking them for their contributions and courage to face adversity.  Let them know that they matter to you and that you don't want their story to be ignored.
As you can see, there are fun, easy, and even frugal ways to explore Black History Month with kids. Give some of these suggestions a try and see how they can help you embrace this month fully!
More Homeschool Ideas: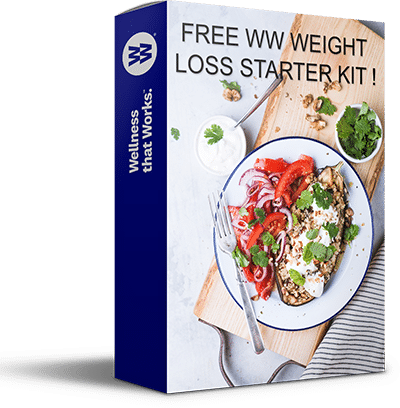 FREE WW WEIGHT LOSS STARTER KIT
+ exclusive tips, recipes & more to lose weight, increase confidence, and live a healthier and happier life !