This super cute Wood Crafts Family is ideal for a cute DIY Valentine's Day craft to set up and play with this year!  My friend Katie from The Homespun Hydrangea made this for us and as always, she came up with just the cutest simple and inexpensive craft to share.  Check out her instructions and tips below!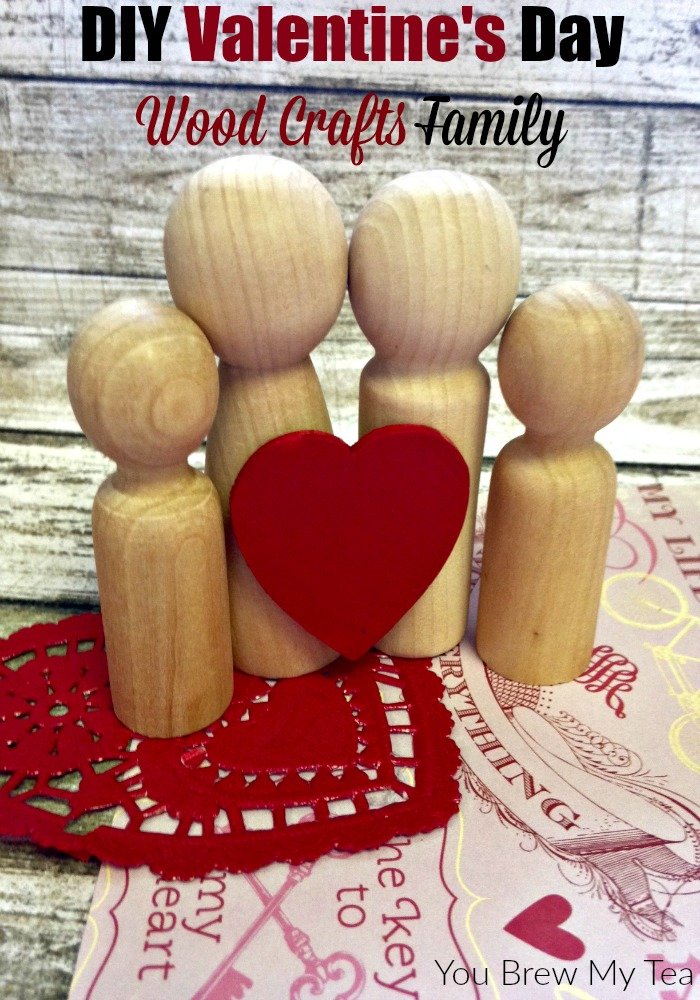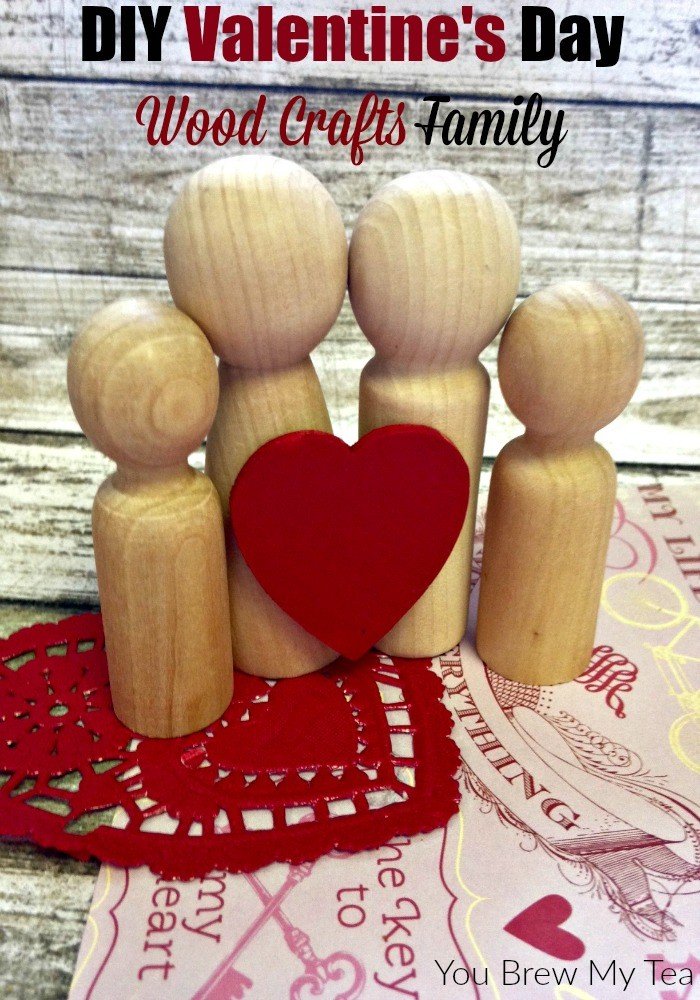 DIY Valentine's Day Wood Crafts Family
This post does contain affiliate links.  I make a small commission through purchases made through these links. 
Wood Crafts are always fun to make.  I love using simple dollar store pieces like these little wooden figurines, some paint, and scrapbook paper and accessories to create a simple little centerpiece or addition to go onto the mantle during the Valentine's Day season. It's just perfect for creating a beautiful theme to remind me every time I walk by my fireplace of how much I love my family.
I prefer to head over to my local Dollar Tree to grab supplies.  Let's face it, I am cheap as they come when it comes to holiday decor.  Especially for DIY Valentine's Day items.  These won't last for several years, so I'm not worried about a huge investment.  If you prefer, you can grab the supplies online through Amazon (links below), or at a hobby store like Hobby Lobby or Michael's.
Supplies needed:
Wood people dolls in various sizes (one doll per member of your family)
Wood craft hearts
Red craft paint or pink craft paint
Paint brush
Super adhesive or hot glue, glue gun
Pen (optional)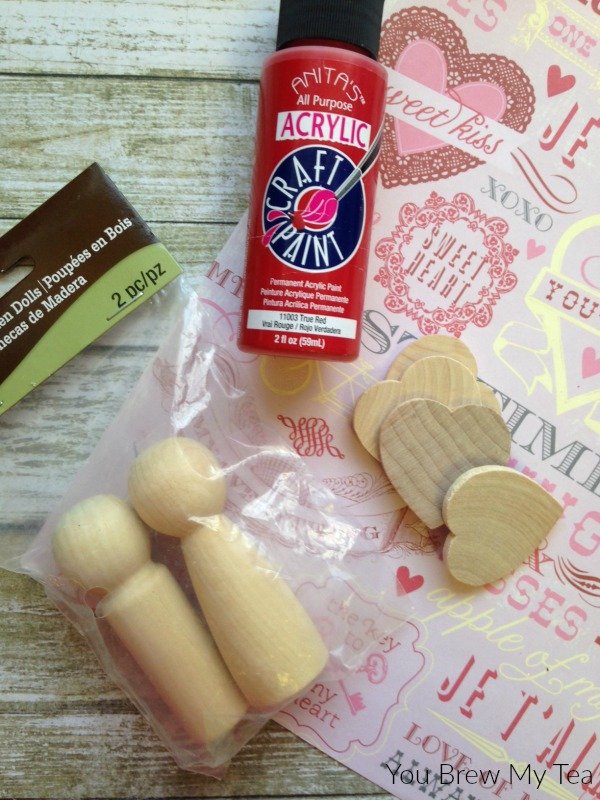 Directions:
1. Begin by lining up your wood dolls in the order you wish for them to be. You can do the two adults in the middle and have the children on the sides, or place the adults on the end and put the children in the center.
2. Add some hot glue or super adhesive in between each doll and press together. Press firmly so they adhere to each other well.
3. While those dry, paint your wood heart. You can use any color you wish, or opt for the obvious red or pink like we used. Allow it to dry.
4. Once the heart is dry, add some glue and press it to the center of your family. Hold it in place until secure.
5. Optional: Using a permanent marker you can write the family name onto the center of the heart.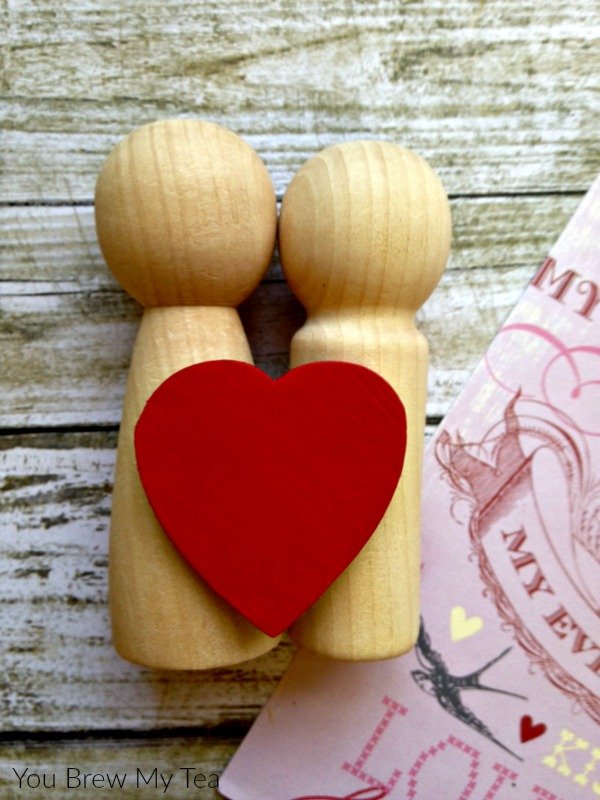 As you can see, this simple DIY Valentine's Day Wood Crafts Family is a super easy and cute idea for decorating your mantle or just for letting your kids create a fun way to show love for their family.  I adore the idea of using this as a way to help kids learn more about a family during the season of love!
Gather up supplies, and make a fun wood crafts idea like this one to help share love and family during the season of love.  This is an ideal craft to help teach your children about how family includes more than just those within your home, but who lives within your heart.
More Valentine's Day Crafts: