From energy drinks, to mints and gladiator shoes, we're counting down 8 road trip essentials for your summer getaway. As you know we recently took a trip to San Diego for a conference and to visit family.  While these tips didn't apply to that trip since we flew – they will definitely apply to our upcoming cross country road trip to Portland.  Take note of these and start packing your bag for an ultimate summer trip!
8 Road Trip Essentials For Summer
1. Comfortable shoes. Road trips are usually related to long drives. Make sure you have a comfortable pair of gladiator shoes, flip flops or sneakers. When you're out on a road trip, it's essential for you to dress down, but that doesn't necessarily mean you have to look plain and boring. Just make sure you're comfortable enough while still looking stylish.  When taking a road trip I love wearing my favorite comfy sun dresses with cute sandals.  On the days we are out walking around and site seeing I pull out my other comfy shoes for better support.
2. Gadgets. Mobile phones, iPods, iPads, tablets, Nintendo – whatever gadgets or handheld game consoles you have, make sure you bring them to your trip. Chances are you'll get bored from just sitting down for hours. Plus, your gadgets can also work as your GPS device. Get ready to set your fun and upbeat playlist, too.  Don't forget to pack your chargers and extra batteries too!  Nothing like being in the middle of a game, book or movie when the device dies on you in the middle of a long stretch on the road.   

3. Snacks. Mints, candies, chips, chocolates and cookies are just some of the small snacks you can bring while on the road. It's a great idea to have something to munch on while you're chatting with friends.  We are skipping the junk food for our trip.  Instead we are packing our favorite fresh fruits, veggies, yogurts and low fat cheeses in a cooler for easy tasty snacks on the road.  I also plan to pack supplies to make sandwiches, oatmeal and wraps for easy healthy meals on the road.
4. Drinks. Of course when you have snacks, you also need an enough supply of drinks. Water should definitely be on your list.  While some like to pack sodas, juices or sports drinks we will avoid those this trip and simply add some fresh fruit to our bottled water for a twist of extra refreshing flavor.  We love slices of lemon, lime or orange in water for a bright citrus flavor.  We have also added chunks of watermelon, strawberries or a few mint leaves in for a different taste.
5. First-aid kit. A lot of people forget to bring medicine and medical accessories when they travel when it should be at the top of anyone's list. That's because it's possible you will encounter emergency situations no matter how little they may be. Pack a box of adhesive bandages, ointment, medicine for headache, upset stomach, etc. You know the drill, and don't forget to bring your own prescription medication and a list of dosages with your physician and pharmacy contact information handy too.
6. Camera. It's so easy to capture a decent photo using your mobile phone nowadays, but there's always something that screams "vacation" or "road trip" when you have a legitimate camera with you. Great quality photos come from DSLRs while romantic, vintage-inspired ones come from Polaroid and Instax.  
7. Sleep kit. Imagine 12 hours of driving and you have to take your nap before taking the wheel again. Make sure you have a neck pillow and eye mask so you can sleep well on the road. Of course, lying down on a comfortable bed is definitely more comfortable and relaxing, but these items will keep you rested on the road.  I also like to include a light throw or blanket since some like the car cooler than others while traveling.
8. Toiletries. Bring your toiletries wherever you go. This should contain a couple of packs or rolls of tissue, wipes, liquid hand soap, hand sanitizer and your toothbrush and toothpaste. You'll never know when you need a bathroom break along the way. Plus, some convenience stores sell packs of tissue at an expensive price. Better be prepared early than lose a few dollars which you can spend on much important items.  Sure you think you won't need it, but when you are on the road – you never know the conditions of the rest areas or bathrooms you will use. Having your own supplies will make it a lot easier on everyone in those tough spots.
This year no matter where your road trip takes you don't forget to pack these 8 road trip essentials for summer.  Not only will they make your trip easier, but they will provide you with peace of mind when you leave home behind.  Great tips to keep in mind for a quick weekend getaway or a long cross country excursion like our upcoming trip will be.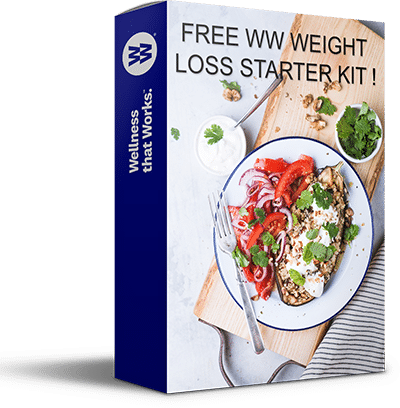 FREE WW WEIGHT LOSS STARTER KIT
+ exclusive tips, recipes & more to lose weight, increase confidence, and live a healthier and happier life !