Little ones soak up information at an astonishing rate, BUT they each move at their own pace and it is important to remember in the toddler years you are introducing rather than teaching or drilling numbers into their heads.  These 8 ways to introduce numbers to your toddler will help you give your tot a gentle intro to numbers, their meanings, and what they look like.  Keep it easy and fun, learning at this age should be entirely through play based activities
8 Ways To Introduce Numbers To Your Toddler
1.Colorful Wooden Abacus- This is fun for  counting out loud, spinning, making clicking noises, and identifying colors.  This is also a toy that grows with your child so it makes a great investment even in toddler years. We have this one and it is a great qual
Melissa and Doug Abacus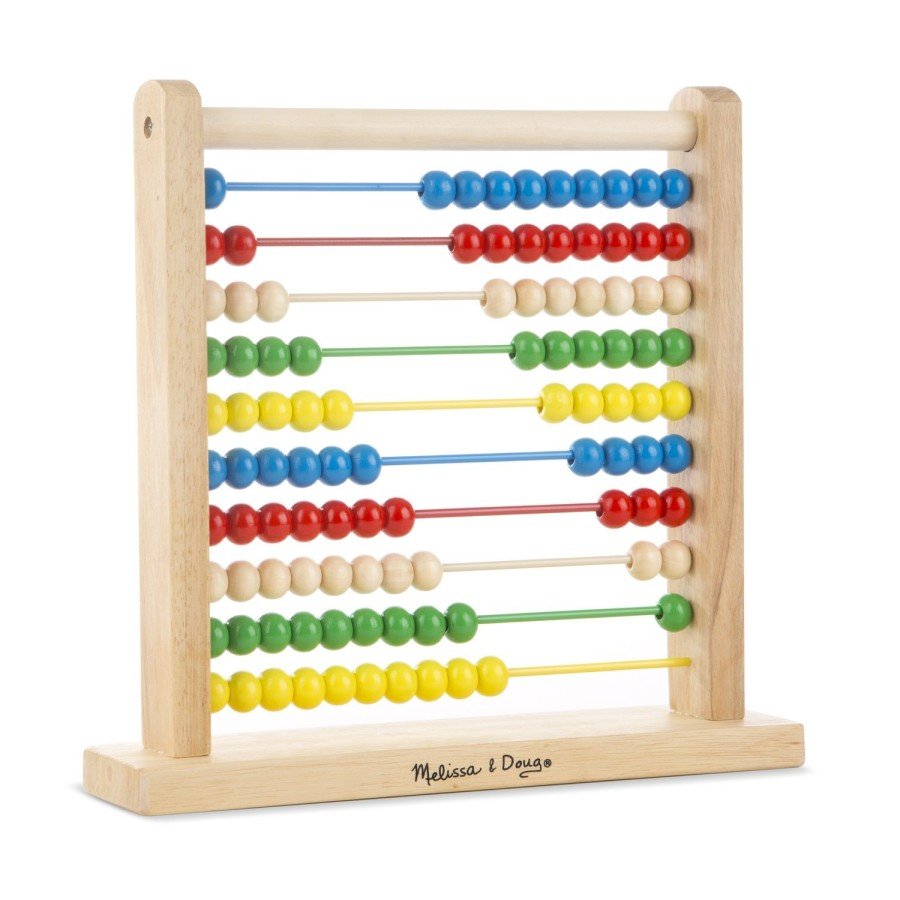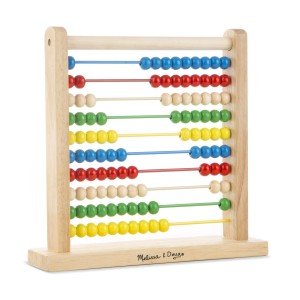 2. Block Play- ABC blocks usually come with numbers and the matching amount of objects on them as well. Point out the numbers and the corresponding pictures that show the quantity- " Look there is 1 ball on this block, and here is the number one!"
3. Tub Fun- These foam tub numbers (and shapes too) have always been a favorite of my children. A simple, inexpensive learning toy that has entertained them in the tub from babyhood right on through early elementary. They create a relaxed way to show your child numbers, and and later on you can give older children simple math problems and have them "write" the answers on the wall with the tub stickers.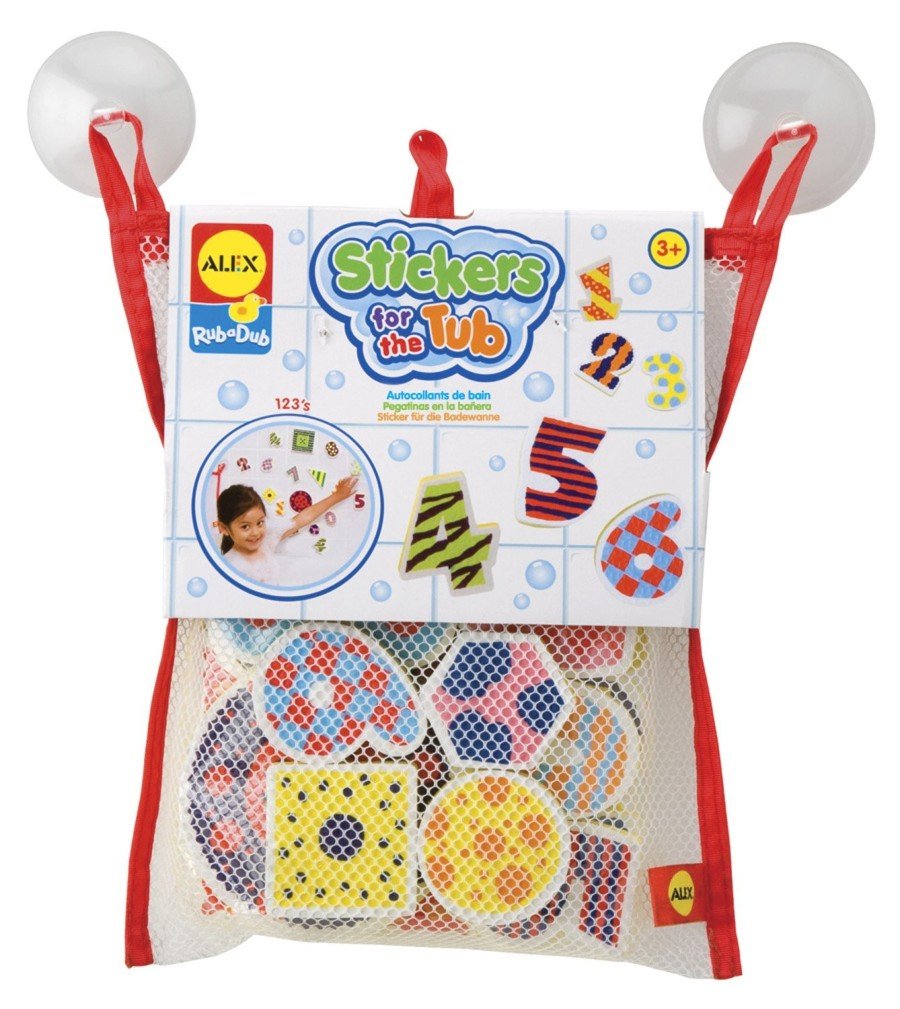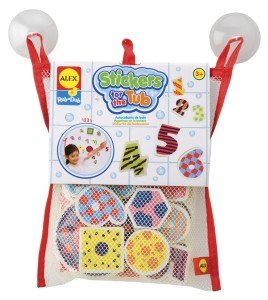 4. Counting Games- Play hide and seek, modeling counting up to 10 in a clear voice. Count stuffed animals as you put them away together. Sing the numbers as you count in a fun and silly voice.
5. Number Toys- I discovered this Duplo Number Train and put it on my list for my nephew who is learning his numbers right now. Putting them in an appealing package like a colorful toy will create interest and you can help them order the numbers, calling out each one as they are attached. Number puzzles, electronic toys, and plastic magnets are ideal toys for teaching too.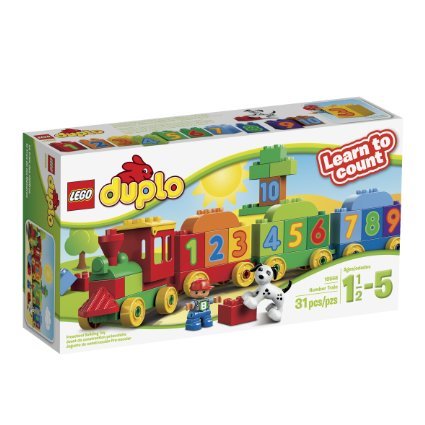 6.Outdoor Games- Hopscotch-This is just one way to intro numbers AND work on gross motor skills. Use sidewalk chalk to create the playing space, call out numbers and have your child crawl, hop, walk, or run to the number. Write numbers on your wooden fence with sidewalk chalk and let your toddler douse them with a spray bottle of water as you identify them.
7. Apps and DVDs-  I have said it before but it bears repeating- I do not advocate popping your child in front of the T.V or iPad all day long... BUT in this techie world I see nothing wrong with the occasional learning video or app to teach them to numbers in a fun and engaging way. Our favorites are the Leapfrog series for all "subjects".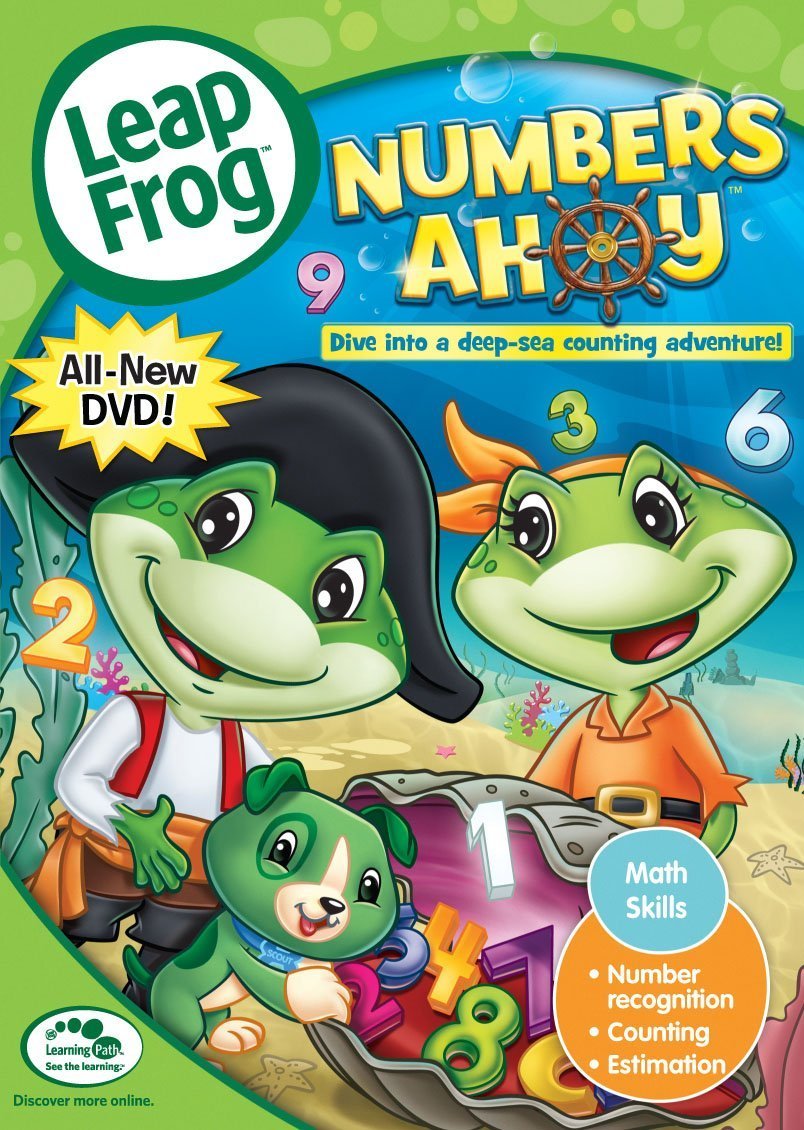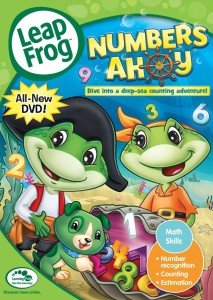 8. Sensory Play- There are so many ways you can incorporate learning numbers into sensory play. Hide plastic or wooden numbers in rice or sand for a fun dig.  Use shaving cream, salt, or pudding as a "canvas" and write numbers with your finger.
Just remember to keep it light and fun, toddlers need not count to 100 by their 3rd birthday.
Are you looking for more homeschool support?  Come join our Homeschooling Lazy Parent Style group today!
Check out our other favorite ways to teach our toddlers!
7 Sensory Activities Toddlers Love
7 Ways To Raise A Toddler Who Loves To Read