One of the biggest reasons people say they don't eat healthier is the cost of healthy foods. We were in that category for a very long time, but with some work and planning we learned How To Afford Healthy Foods.  I have been an avid couponer for most of my adult life, but I never saw coupons for the healthier foods.  Certainly not for things like vegetables, meats or organic foods.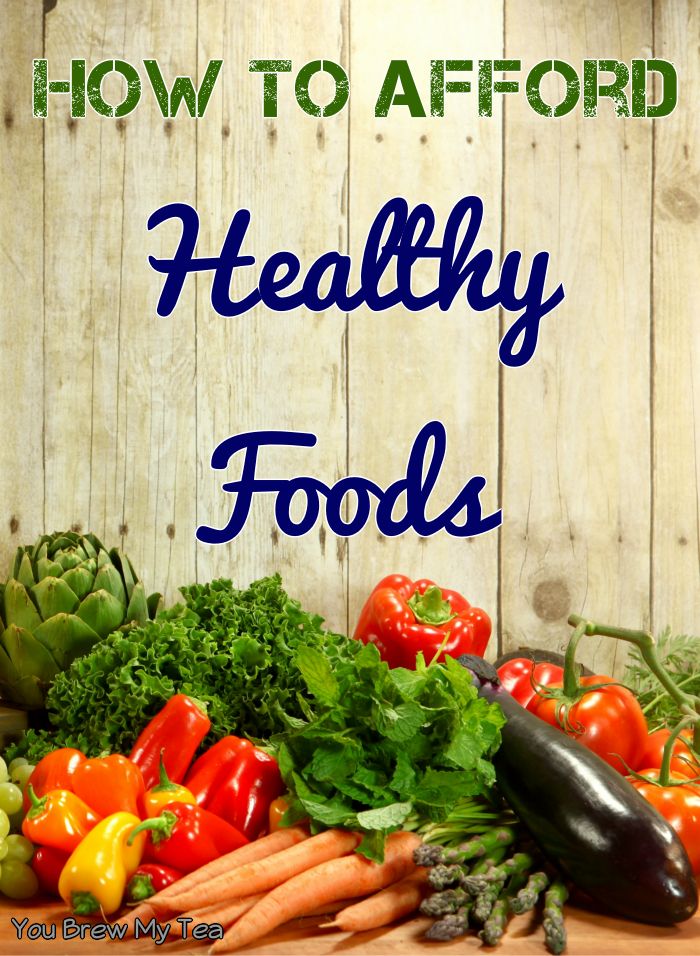 HOW TO AFFORD HEALTHY FOODS
Shop the outside perimeter of the store. Avoid the center aisles of your grocery store that include packaged and processed foods. Even the healthier versions of your favorite items can pack a wallop to your budget. Instead focus on spending your money on things like produce, lean meats, dairy and dry rice and beans to create hearty meals full of flavor and nutrients.
Cook from scratch.  Our son loves macaroni and cheese, but the organic brand can be up to $2 per box and is barely enough to feed him for two meals.  Instead of buying packaged kits, we stock up when organic or whole grain pasta is on sale and then make our own from scratch.  I can make much better quality and better tasting macaroni and cheese for him for for $2 that will feed the whole family for 2-4 meals.  Instead of 2 servings, my $2 has created 3-6 servings.  This also gives me control over sodium content which is really important to our family.
Shop local for produce. When Spring and Summer farmers markets are open take advantage of the great deals on fresh local produce. You'll often find much better prices on seasonal vegetables, as well as find local organic produce at a fraction of the cost in stores.  Our local farmers market is small, but we can almost always find some great deals on items like squash, tomatoes, corn, okra, green beans and black eyed peas.  I love when we arrive to see the local Asian growers there because it means I end up with things like Bok Choy and leaks which we love using in stir fry. soups and more.
Buy in bulk and freeze or can when on sale. During seasonal sales on things like fresh berries and vegetables, stock up to prep and freeze or even can the bulk. Well stored frozen fruits and vegetables can be excellent eaten later in the year when seasonal prices have changed and they aren't cost effective. Invest in a vacuum seal storage system for this purpose. It will be well worth the cost and pay for itself time and again.  You can even grab a hand held vacuum sealer to use on smaller items for under $20.
Buy locally raised beef and chickens. If eating grass fed beef and antibiotic hormone free chicken is important, look into local farms that sell them. There are many ranchers that raise grass fed beef for butchering. Ask around your local area and check prices. You can often buy a side of beef for a fraction of the cost of in store meat purchases.  This can be a big expense that is tough for some to handle all at once, even if the overall savings is great.  Alternately you can look into deals with companies like Zaycon that offer smaller bulk purchases of meats delivered to your local area.  We love their chicken deals, and many find their bacon and beef prices to be better than local stores.  We also use The Fresh Market and take advantage of this chain grocer store low pricing on meats.
Raise your own. From growing your own produce garden in the summer, to raising chickens in your backyard, you can easily shave thousands of dollars from your budget by taking matters into your own hands. Even a handful of container gardens can provide you with hundreds of dollars in fresh produce to supplement your grocery purchases.
Saving money on quality foods doesn't have to be difficult Knowing how to afford healthy foods can help improve your families health while saving your budget.  As we have changed our eating habits over the last year, we have found how much easier it is to afford healthy foods.  It takes a bit of wok to establish a routine, but it is worth it.  There are great options available not only at healthy groceries, but also your traditional chain grocery stores like Kroger and Walmart.  Watch for organic brands, locally grown organic produce and always stock up when you find a great deal.
If you are seriously looking to change the way you eat to include healthier options, take a look at a couple of our posts about our own healthy eating journey.
Breakdown Of Organic Food Costs For Our Family
Free Weekly Menu Plan Printable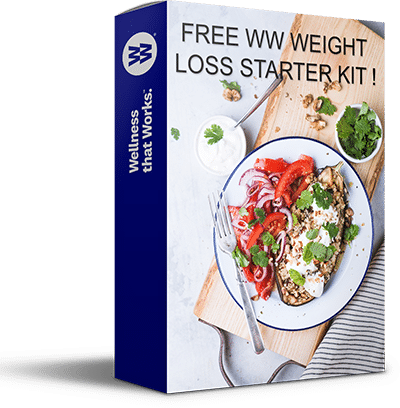 FREE WW WEIGHT LOSS STARTER KIT
+ exclusive tips, recipes & more to lose weight, increase confidence, and live a healthier and happier life !