Are you planning a fun family vacation? Do you want to take your children to new and exciting places, seeing sights they've never seen before and going on wonderful adventures they'll talk about for days? Look no further than this list of the Best Caves in Kentucky to Visit with Kids! Kentucky's caves may be just what you're looking for.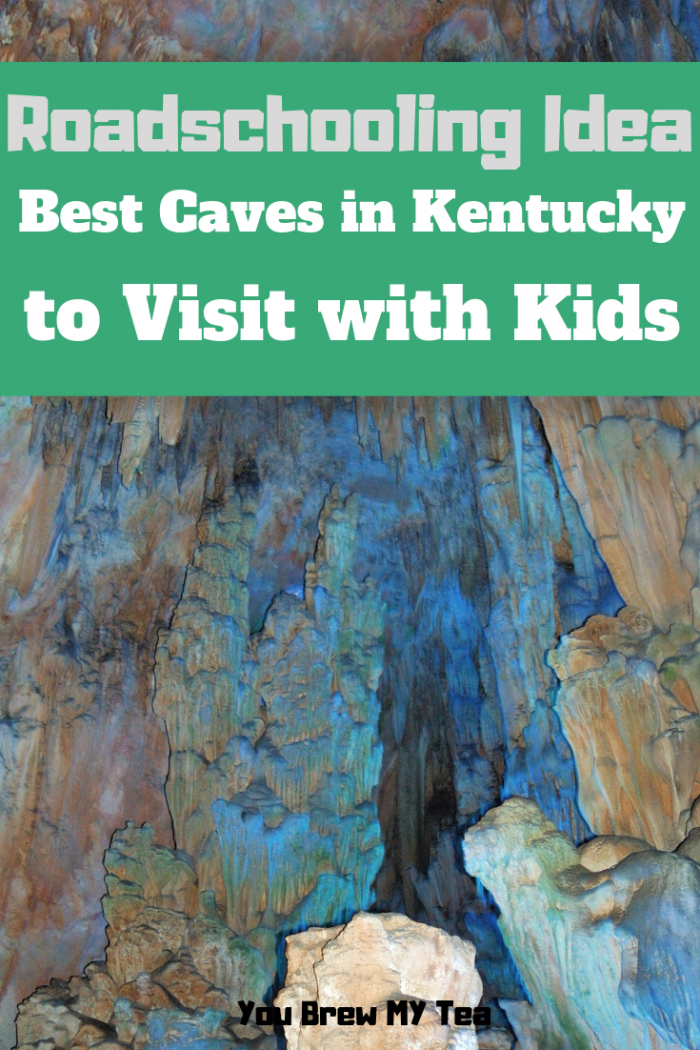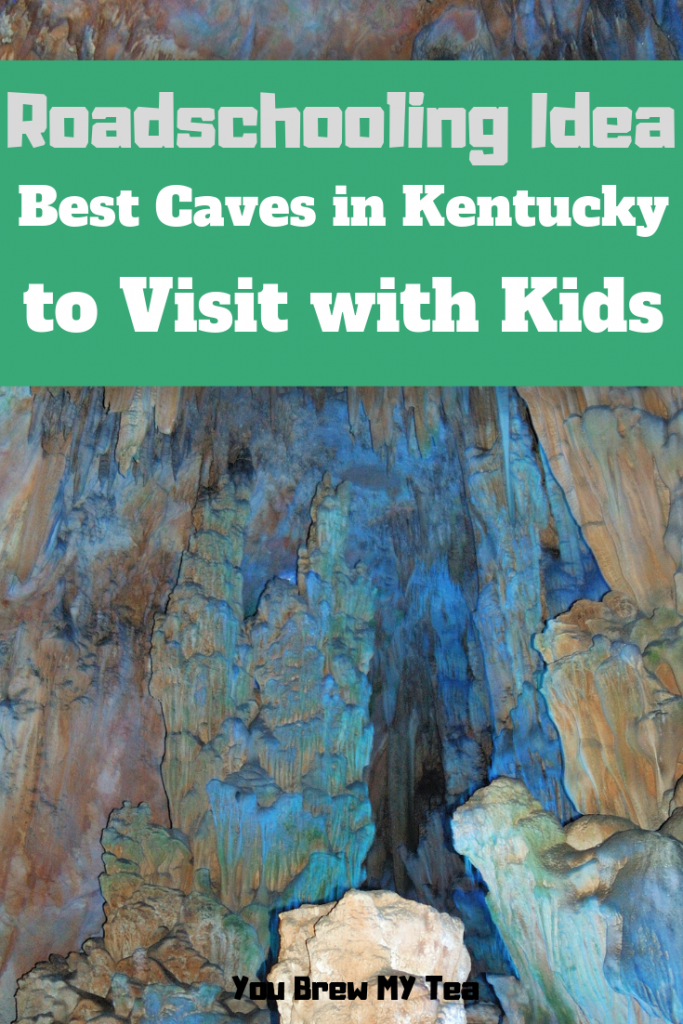 Best Caves in Kentucky to Visit with Kids
This post may contain affiliate links. I earn a small commission on purchases made via these links. 
My friend Jasmine gathered some great information to share with you about caves in Kentucky.  This summer as we plan some travel, we are considering Kentucky as a place to visit with our son.  Since we love making road trips educational, this seemed like a perfect idea to feed his interests.  I love including natural education while learning something new about a destination!
The largest known cave system in the world, Mammoth Cave, is located in Kentucky. How long is this cave? Over 400 miles of the cave system has been explored.
The cave is the main attraction but that isn't all this National Park has to offer. They offer camping, horseback riding, bicycling and more! Those are just the land options. For those who don't mind getting a little wet, they also offer canoeing, kayaking, and swimming.
While reservations are not required, they come highly recommended due to the high volume of ticket sales.
They offer a variety of tours, not just for the cave. The prices for adults range from $8-$20 and kids from $4-$20 (ages 6-12). They also offer discounted rates for parties of 12 and up.
There are also a numerous amount of places to visit in the park: The Big Woods, Cave Island, and The Rotunda just to name a few.
In Bowling Green, Kentucky, you will find the Lost River Cave. Home to Kentucky's only underground boat tour, it is perfect for a family outing. The tickets are affordable, so a family of five won't have to spend an arm and a leg just to have some fun.
The Lost River Cave not only has the cave boat tour but you can also go on one, or both, of their Zipline tours. If you and your family don't have a fear of heights and want to get that adrenaline pumping, ziplining is the way to go.
Tickets are sold on a first come-first served basis but walk-ins are accepted.
They also have a nifty little gift shop to pick up a souvenir to commemorate your time at the cave.
Bonus:  If you have a car lover in your family, the National Corvette Museum is close by to the Lost River Cave in Bowling Green, Kentucky.
What could a small town such as Olive Hill, Kentucky have to offer? Why not a cave? Carter Caves State Resort Park resides in this town of only about 1,600 people and there is a lot to do here. With over 12 tours, between walking and crawling, there will never be a time where you're sitting around wondering what you should do next. The Bat Cave Walking tour lasts about 45 minutes while the Bat Cave Crawling tour lasts about 3 hours. Each will offer a different experience.
Two of the caves are guided tours all year and they also offer 2 tours that are self-exploration; one is open only on Labor Day and the other is open year round.
Some other things to do are hiking, bird watching, camping, canoeing, and so much more.
You can reserve a lodge, cottage, or campground to max out having the most fun and the best family vacation.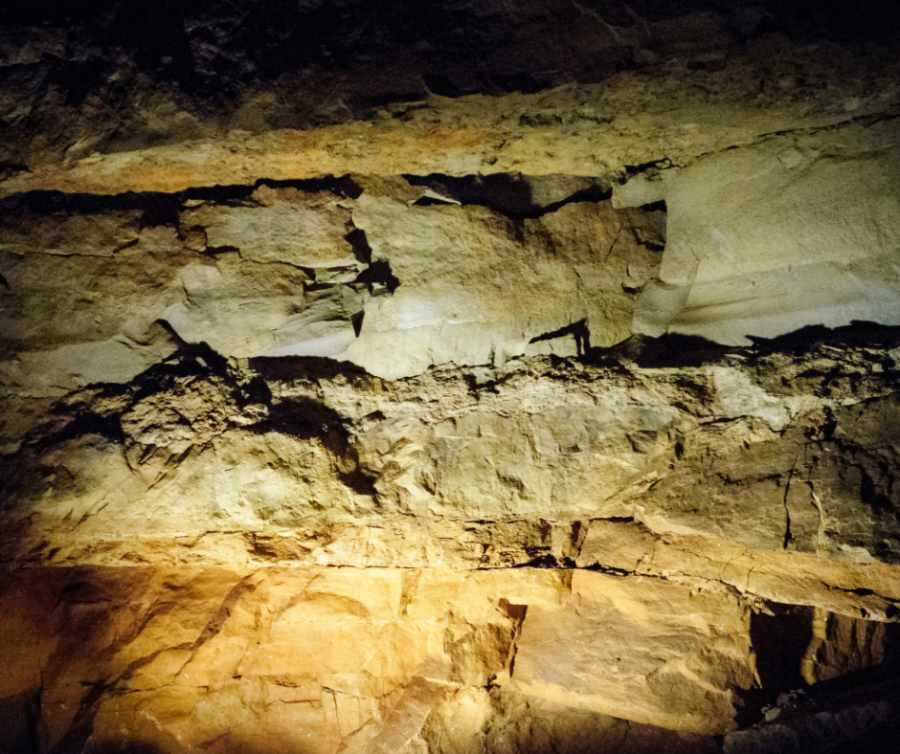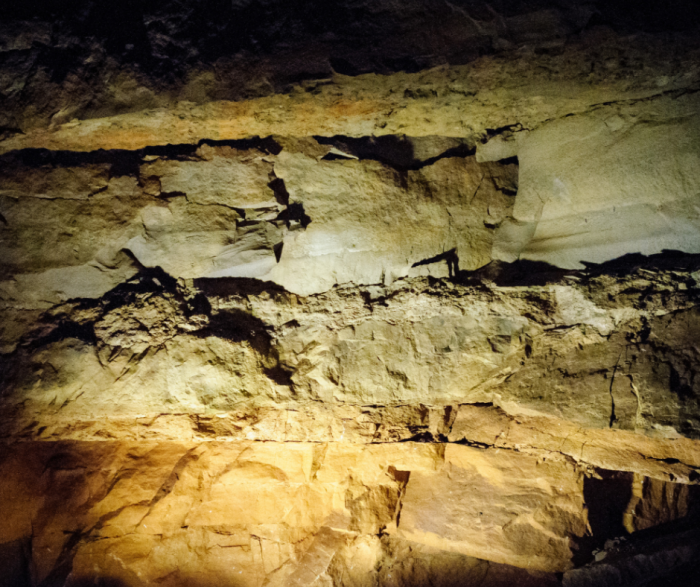 Now, we travel to Horse Cave, Kentucky to find the Hidden River Cave. Explore the underground cave system on a guided tour. Reservations are not required for any of the tours offered, except the Wild Off-trail cave tour which requires a 2-day notice.
Children 5 and under get in for free, kids tickets are $12 and adults are $22 for the public guided cave tour.
This tour lasts about 1 hour, so for me, someone who doesn't like long times underground, this is definitely one of the best caves in Kentucky to visit.
They offer tour packages that could also help you save and maximize your experiences.
Cave tours aren't the only thing this place has to offer. Ziplining and Rappelling could be crossed off your bucket list today!
If you like museums, they have one too! The American Cave Museum will teach you about the wildlife that was around and so much more.
Horseback riding, mini golf, zip lining, and bumper carts all have one thing in common: Outlaw Cave. It is located in Cave City, Kentucky.
Outlaw Cave is non-strenuous so it is definitely the most family-friendly cave. This cave tour is probably the shortest at approximately 30 minutes but there are other things to do here as well.
There are guided trail rides the whole family can enjoy. No reservations and with prices that definitely won't break the bank.
One of the best things about Outlaw Cave is they include All Day passes that will have you running around and enjoying your day for hours.
Included is unlimited rides on the alpine slide, chairlift, trampoline and climbing wall. The Cave tour is free with the All Day pass. Mini-golfing, bumper cars and go-carts also come all included in the pass as well.
So, whether you take a leisurely stroll through the cave or race with go-carts, the activities you have access to will surely put a bright smile on your children's faces and be an experience you will never forget.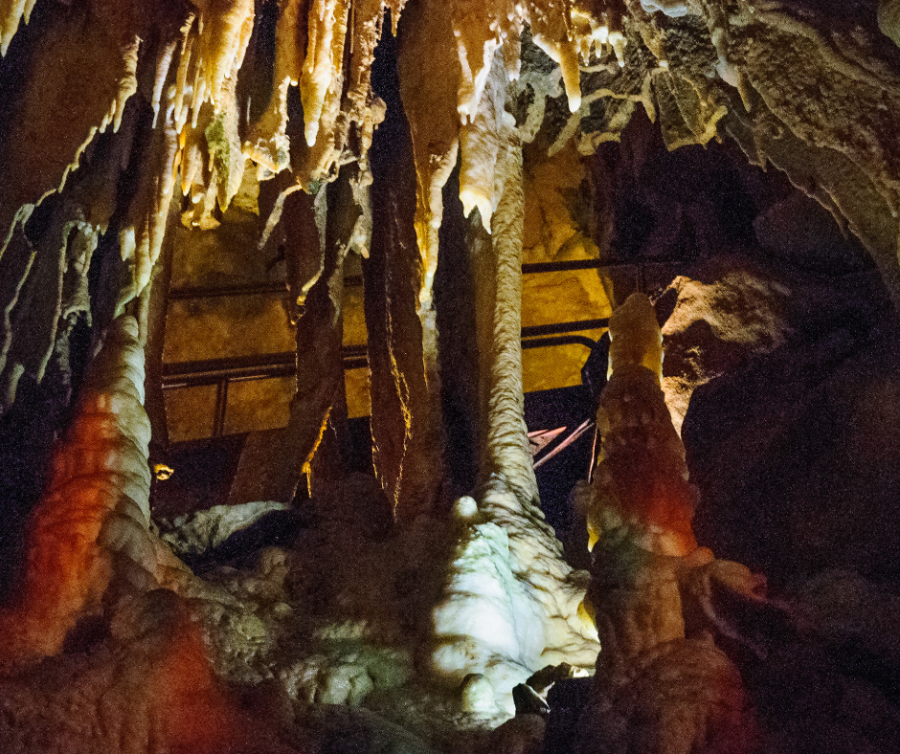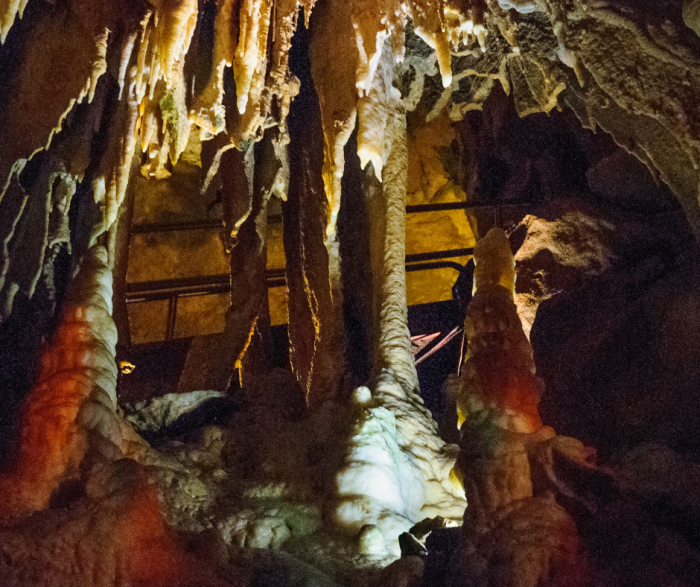 Planning your trip to visit Caves in Kentucky
Wherever you go, and whatever you decide to do, the caves of Kentucky are waiting for you and your family to indulge in the rich history, amazing sights, and fun activities. Before you go, take a moment to grab the book, Caves: Learning About Landforms book for your kids to read ahead of time.  This helps them learn a bit more about what to expect, and can be a perfect tool to include in the classroom.  For yourself, the book Blind Descent: The Quest to Discover the Deepest Place on Earth is a good read to prepare you for learning more about caves.
More Educational Travel Ideas: