I grew up in a family that valued having a back yard garden.  Admittedly, I always seemed to manage to get out of the gardening duties as a kid, but that didn't mean I didn't develop a love for gardens and mostly fresh produce.  Because I am still a beginner in gardening myself, I pulled some of the Best DIY Gardening Tips from my favorite bloggers to share with you.  From how to start a garden, to making compost or gardening in small spaces, this list has a multitude of information for you to get started this year.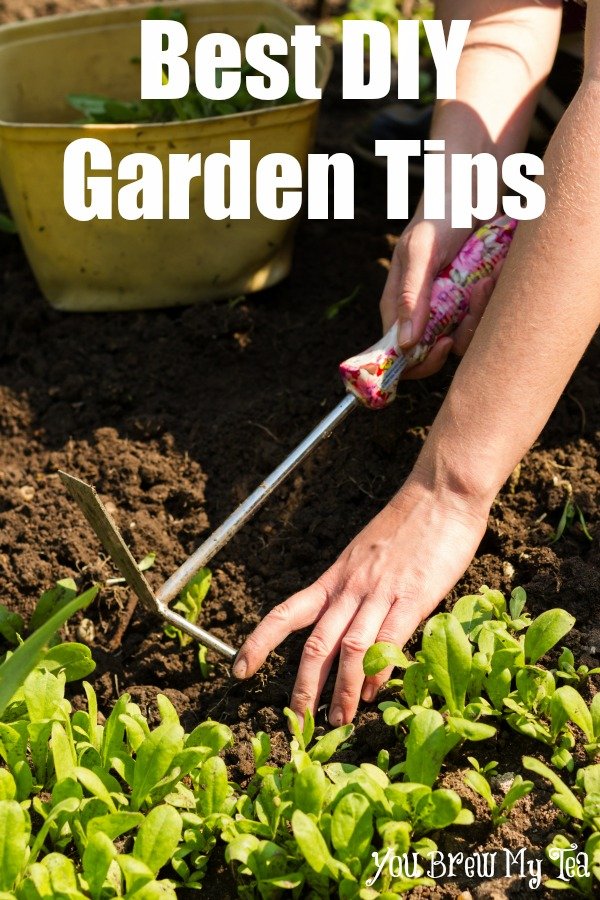 BEST DIY GARDENING TIPS
How To Create A Self Watering Garden
Organic Gardening 101
Vegetable Gardening 101
Gardening Tips 101
Create A Flower Garden For Under $30
Egg Carton Planters Tutorial
10 Herbs You Need To Grow
Poinsettia Care
Growing Beets From Kitchen Scraps
Tips For Cleaning Crusty Clay Pots
DIY Compost Bin
How To Start A Garden
How To Garden In Small Spaces
Why You Need Lemon Balm In Your Garden
DIY Insecticidal Plant Spray
How To Make Composting Easy
Make Your Own Live Herb Garden
How To Grow Onions From Kitchen Scraps
How To Build A Potato Tower
How To Create A Vertical Hanging Succulent Garden
Simple Tips For Caring For Your Roses
19 Gardening Tips & Ideas
Tips For Growing Outdoor or Indoor Herb Gardens
How To Divide Plants
6 Benefits Of A Raised Garden Bed
One of the reasons we are sharing these tips this year, is because we really believe that starting your own garden is one of the best ways to feed your family organic healthy vegetables at a fraction of the cost you find in stores.  I grew up on garden raised potatoes, bell peppers, lettuce, onions, tomatoes, corn, squash and more.  Although I love the prices I find at our local Whole Foods and Fresh Market, I know that the freedom of growing my own vegetables at home will save our budget while providing us with food year round.  An investment of $25-$50 up front can result in an easy savings of $250-$500 over the course of the year.  Sometimes even more.  What's not to love about that?  Join us in this journey to building your own garden this year.