We have totally fallen in love with our sponsor, BookShark.  This list of the Best Documentaries to use with BookShark Level 6 has been a great resource for our son over the last year.  As we have gone through this level, we found tons of ways to make it more fun for him to learn.  He is such a visual learner, that it worked out great to include more videos.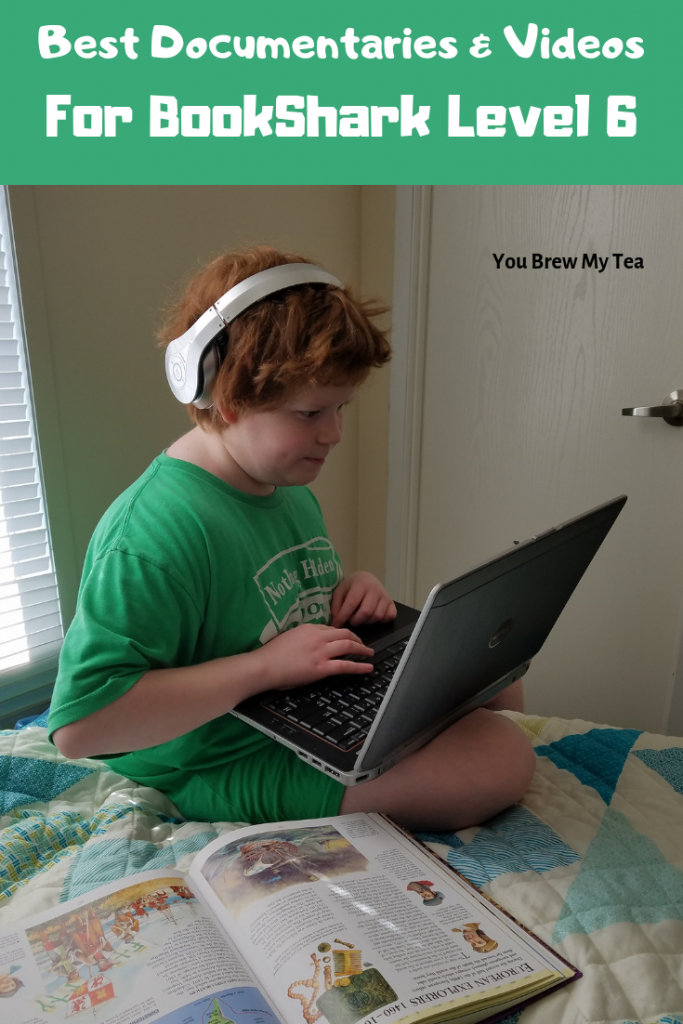 Best Documentaries to use with BookShark Level 6
We received the BookShark Level 6 program for use with our son in exchange for reviews here on our blog.  As we have utilized this in our homeschooling efforts over the last year, we have fallen completely in love with the program.  For more information about how we use Bookshark, check out the posts linked below.
History Documentaries for use with BookShark Level 6
Documentaries about Egypt
Kids Animated History of Egypt – This option on YouTube by History Trailers is great for younger kids.  Easy to watch, and short enough to keep their attention span. It fits readily into the early days of studying Egpyt.
Ancient Egypt for Kids – Homeschool Pop is a favorite, and this is under 20 minutes with great animation so perfect for the short attention span of tweens.
What the Ancient Egyptians Knew – This Discovery channel full-length documentary fits ideally with the early lessons in Level 6.
Documentaries about Greece
Ancient Greece for Kids – Another great option from Homeschool Pop, this one is just a bit more than ten minutes in length but ideal for introducing your kids to the Greek portion of Level 6.
The Ultimate Guide to Greek Mythology – While this one was fine for my mature 11-year old son, it does have some subject matter that you may prefer to not have your child view.  True mythology does deal a lot with some adult content, so I recommend viewing this yourself prior to letting your child watch.
Documentaries about Rome
Ancient Rome Documentary – This short documentary is a great beginning to the history of ancient Rome.
Ancient Rome for Kids – This Homeschool Pop option is short, sweet, and to the point. It's excellent for a beginner introduction to the history of Rome.
Naked Science – Roman Tech – If you have kids interested in how things were built, or how battles were won – this is an amazing option to introduce them to the tech and science behind Ancient Rome.
Science Documentaries for use with BookShark Level 6
Chemistry Videos and Documentaries for Level 6
Good Thinking – Chemical Reactions in Action –  This video from the Smithsonian Institute is a great fun introduction to chemistry for any level.
The Periodic Table – Crash Course is by far one of our favorites for great content.  This video is short, but covers the basics of the periodic elements and helps children (and adults) understand the need for the table.
Periodic Table Song – Kids Learning Tube presents an amazing periodic table song to help your kids learn more about the elements while also picking up on a catchy song.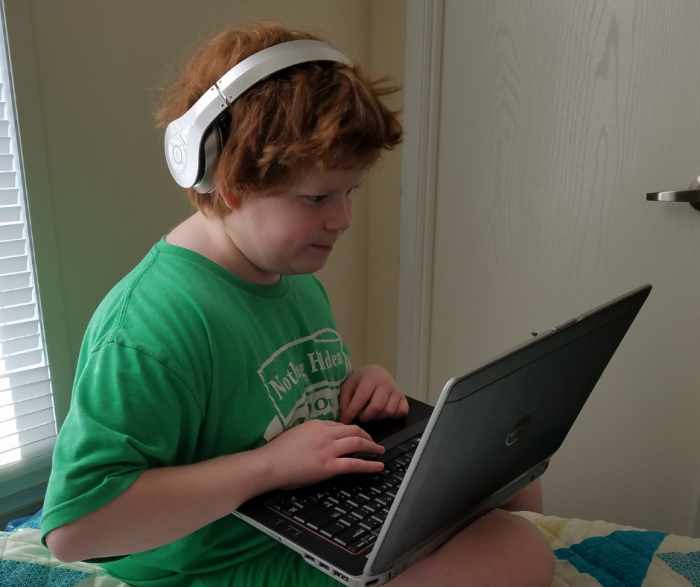 Physics Videos and Documentaries for Level 6
Swings, Slides, and Science – This fun video from SciShow is a great introduction to physics for your children.
Quantum Physics for 7-Year-Olds – If you haven't seen this TedX Talk yet, then you definitely should. It's for 7-year-olds, but really for everyone. A great way to introduce high level physics in a way children can understand.
Newton's Laws – This Crash Course video on physics is a fun way to introduce your kids to the laws that rule the world of physics.
Biology Videos and Documentaries for Level 6
How the Universe Works – This full-length documentary shows tons of information from the beginning of time to the present day. This is evolution based, so not for those who are creation minded.
Learn Biology with Dr. Binocs – For kids who love something fun and somewhat hands on, this is a perfect video that presents biology.
Human Body Systems for Kids – Kids Learning Tube is a perfect place to go for human body information. This is geared toward children and ideal for their ability to learn about the human body.
How the Human Body Works – Another wonderful option for learning about the inner workings of the human body.
More Tips for Using BookShark Level 6
No matter how you structure your day with BookShark, there are tons of ways to make it unique to your family.  We have loved all of the read-aloud options, and it has created extra time together as a family.  We did, however, find that we sometimes had to read 2-3 days of work in one day to keep our obligations at bay.  It worked for our family, but might not for others.  Adjust what you need to make the curriculum work for your family.  That includes adding or subtracting some of the videos here to help.