This post was sponsored by Dramamine® as part of an Influencer Activation for Influence Central.
As a child, the best motion sickness remedies were not something I worried about.  However, when my oldest son was born in 2003, I suddenly found that I would get carsick.  At first, I thought I was just coming down with a bug, but when I got out of the car and felt fine for hours, then felt bad as soon as I got back in, I realized that I had finally learned what my poor mom and sister dealt with for years.  Motion sickness is an affliction that is truly horrible.  So, after years of sharing about our vacations with you, I decided to share some of the Best Motion Sickness Remedies For Adults & Kids.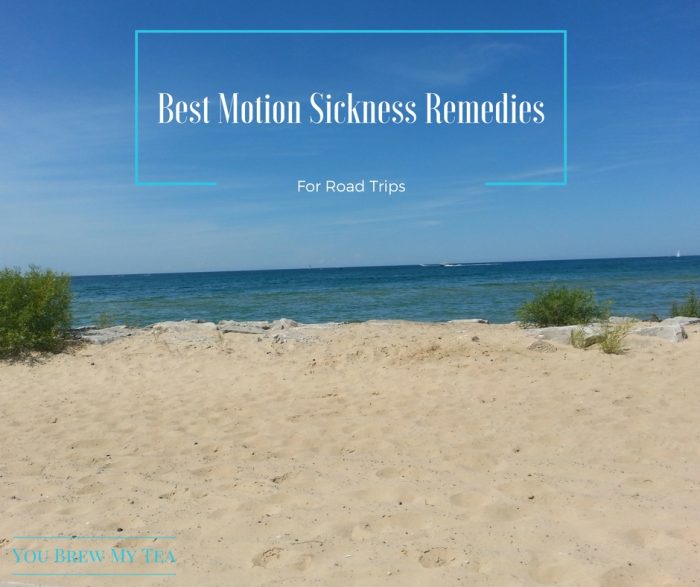 Best Motion Sickness Remedies For Adults
As we hit the road to vacation, go on business trips, or most recently looking at homes out of state for our upcoming move, motion sickness is sure to rear its ugly head.  I hate feeling sick in the car, but I also hate feeling overly medicated.  I have tried a lot of things in the past, but these are some of my favorite and best motion sickness remedies for road trips.
Always pack Dramamine
I had heard of Dramamine for many years, but it wasn't until my youngest was a baby that I actually purchased the little tablets and started keeping them in my purse.  My only problem was how sleepy they made me, and that wasn't always convenient when traveling.  I was excited to test out the Dramamine® Non-Drowsy Naturals on our recent trip from Arkansas to Michigan.
The Dramamine® Non-Drowsy Naturals is formulated with the specific dose of ginger that has been clinically-tested for treatment and prevention of motion sickness.  While I have used various ginger supplements in the past, I found that this was easy to take and definitely helped settled my queasy stomach in record time. They fit easily into my luggage and went right alongside my bottle of water in the car when we stepped out to look around the state.
Right now, you can even print a Digital Coupon for Dramamine® Non-Drowsy Naturals to help save money while using one of the best motion sickness remedies I prefer.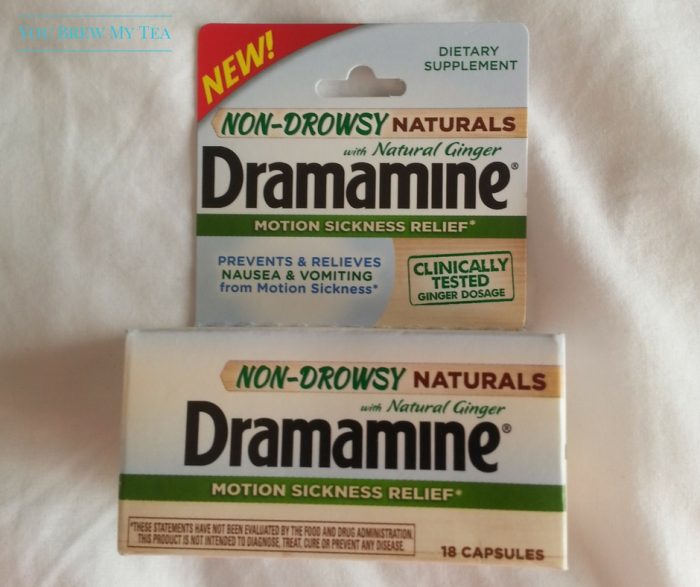 Wear glasses instead of contact lenses
Strangely enough, this is a big thing for me in helping with motion sickness if I don't have myDramamine® Non-Drowsy Naturals on hand.  I have found that wearing my contact lenses when we travel tends to leave my eyes dry and tired.  That results in a headache which will result in me becoming nauseated much easier in the car or on an airplane.
Stay hydrated
When you don't feel well, staying hydrated is really hard.  However, dehydration can make things a lot worse.  I always try to drink plenty before we hit the road and keep both bottled water and an electrolyte drink on hand.  Even small sips can help you to stay hydrated. Especially when traveling in the heat of the summer months.  I also like to add slices of lemon to my bottled water since citrus often helps with nausea.
Don't eat too much or too little
 One big issue I have found is that when I travel on an empty stomach I tend to get sick easier.  The same happens when I eat too much.  I prefer to eat at least an hour before getting into the car for a long trip so that my stomach isn't empty or overly full.  When we stop for meals on the road, I make sure to eat simple meals that aren't too spicy or greasy, and of course, not overindulge.
Use aromatherapy
It is well known that citrus, mint, and ginger can be great aromatherapy choices for when you are feeling unsettled.  I like to use essential oil jewelry while traveling since it helps keep the smell mild yet always nearby.
Best Motion Sickness Remedies For Planes & Boats
All of the above will work great, except perhaps for where you sit.  While I don't know how others feel, for me personally these tips are ideal for riding on a boat or taking a flight.
Find a seat or stand on a boat facing the direction you are going.
Avoid looking down over the side of the boat.
Avoid smells from fish, etc. that are being caught that can be pungent and cause nausea.
On planes, take an aisle seat.  This gives you more room, and makes it easy to get up if you feel the need to be sick.
On planes, keep the air directed on you to stay cool and feel fresher air circulation.
On planes, sit behind the wings or closer to the back of the plane.  This is a personal preference that has been tested over and over for ME and I find that I only have motion sickness flying when in front of the wings.
If you too struggle with being carsick or just having motion sickness from airplane travel, being on the water, or amusement park rides, these are my best motion sickness remedies to suggest to you.  Make sure to always keep Dramamine® Non-Drowsy Naturals on hand, and the other tips on reserve.
My Favorite Motion Sickness Remedies For Kids
This post was sponsored by Dramamine® as part of an Influencer Activation for Influence Central
As I have mentioned before, the Wee Child seems to get carsick like I do.  So, I have decided to share some of my favorite motion sickness helps for kids with you as well today.  Since we love our road trips, it is really important that we make sure we are all happy and healthy on the road.  These tips make it just a bit easier to manage with kids.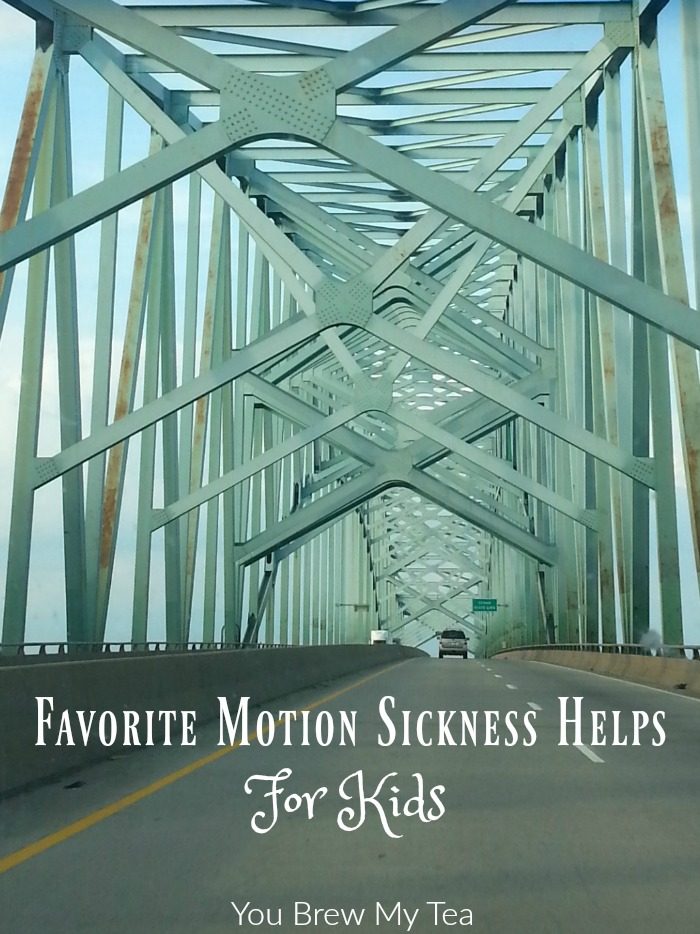 Last month I was asked to review Dramamine® for Kids.  I already knew I loved the brand, but I had never used them with the Wee Child.  For our 15 hour drive from Arkansas to Michigan, I found out just how awesome they are.  While he doesn't usually vomit with motion sickness, he does get nauseated and feels miserable.  So, it was a great time to test out the product and share our other top tips.
Sit in the middle seat
If your vehicle has a middle seat where your child can have a view of the road without obstructions, make sure they get that seat.  It works easily in both of our cars as the Wee Child loves the middle seat.  Since he is now tall enough and heavy enough to be out of a booster seat, he finds the middle seat even more comfortable.  The seatbelt fits him much better in this spot in our cars, so it's a double duty bonus.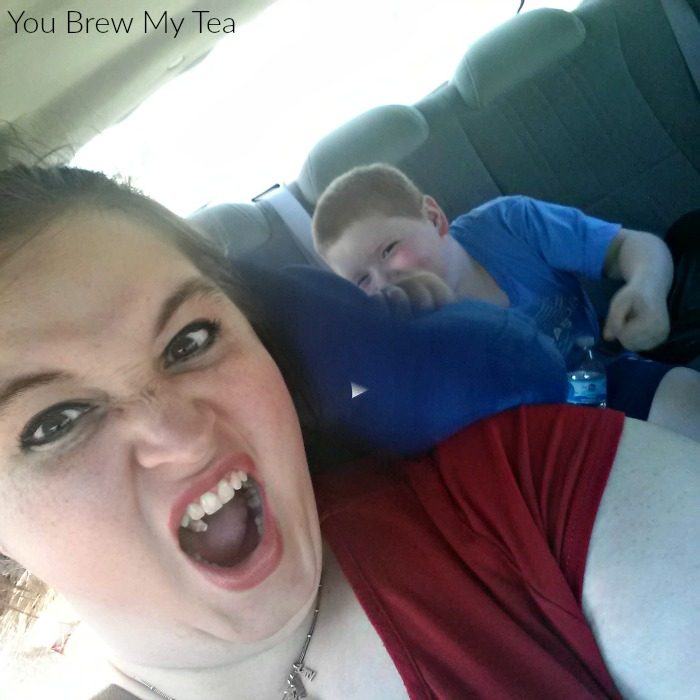 Avoid candy and greasy snacks
One of the tried and true things for both myself and the Wee Child is to avoid candy and greasy snacks.  So, that means avoiding most fast food on the road. We like to pack bananas, pretzels, nuts, and yogurt to snack on when possible.
Stay hydrated
We always try to stay hydrated, but it is even more important as a motion sickness relief for kids.  In the summer it can be hotter and thus a need for more liquid, but any time you are traveling it is important.  We expect to make multiple bathroom stops along the road, so we never limit water or electrolyte drinks.  We encourage him to drink as much as he can and always pack water, electrolyte drinks or green tea.  Some prefer to have Ginger Ale or Lemon Lime Soda on hand.

Pack Dramamine® for Kids Chewables  
He chewed the recommended dosage as we started out on our trip.  Despite a few twists and turns, he was actually able to read in the car this trip with no problems.  I was totally sold.  Not only are they a tasty grape flavor, but they are in a simple to pack package that makes it easy to grab and hand over to him when needed along the trip. Since Dramamine® for Kids is the only motion sickness medication formulated just for kids ages 2-12, it is definitely a product that anyone can feel comfortable giving their child. It's great for the long road trips like ours, but could also be great for that back to school morning or afternoon drive when kids might find motion sickness to be annoying.  Right now you can grab a Dramamine For Kids® Coupon to help stock up for your next vacation.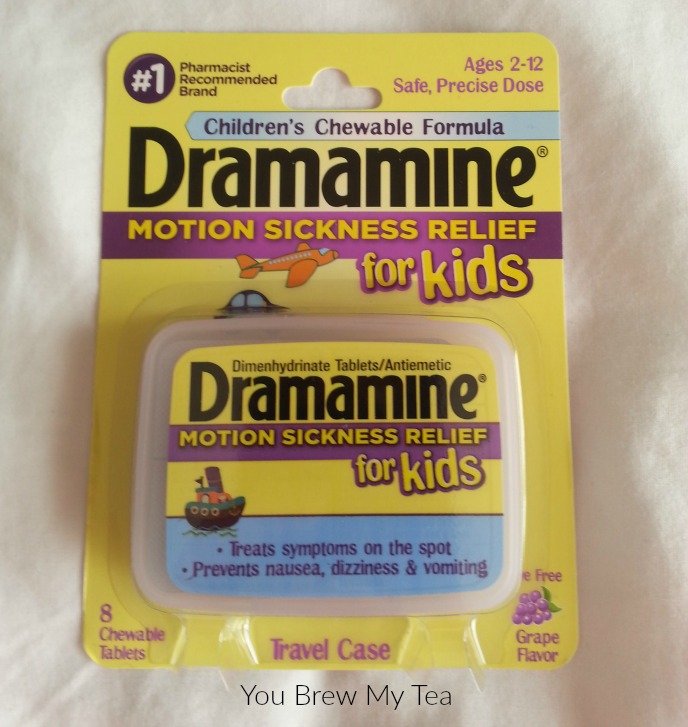 Avoid reading or movies in the car
While this trip he managed reading easily, I typically recommend avoiding reading or watching movies in the car.  Both can really cause motion sickness to be worse. Instead, listening to music and napping in the car are often safer choices for those who tend to have motion sickness issues.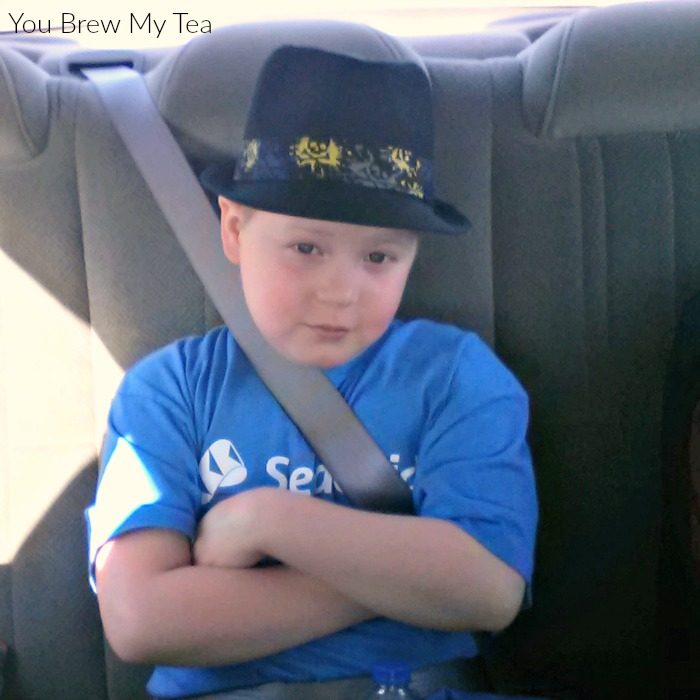 Pack supplies for "just in case"
While you hope that the above-mentioned items will prevent your child from being sick, you have to know that sometimes it just isn't preventable.  I recommend packing a small bucket with multiple liners in the back seat for those moments you can't pull over fast enough.  Also pack some extra trash bags, wipes, and a change of clothing in a bag that is easy to grab as needed.
These tips for dealing with motion sickness in kids are just what you need to keep your next family vacation easy to manage!
More Travel Tips: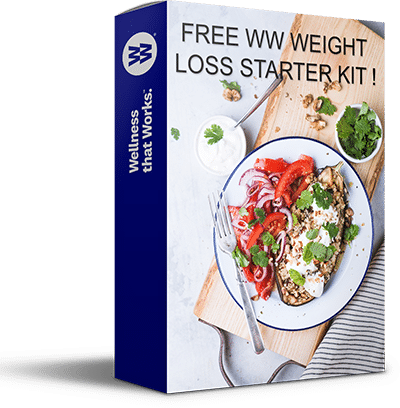 FREE WW WEIGHT LOSS STARTER KIT
+ exclusive tips, recipes & more to lose weight, increase confidence, and live a healthier and happier life !