Marriage is hard enough on your own, but if you are Christian you know that God at the helm can be the difference between success and disillusion.  This list of Bible verses about relationships is just what you need to help you navigate the struggles that are common with marriage.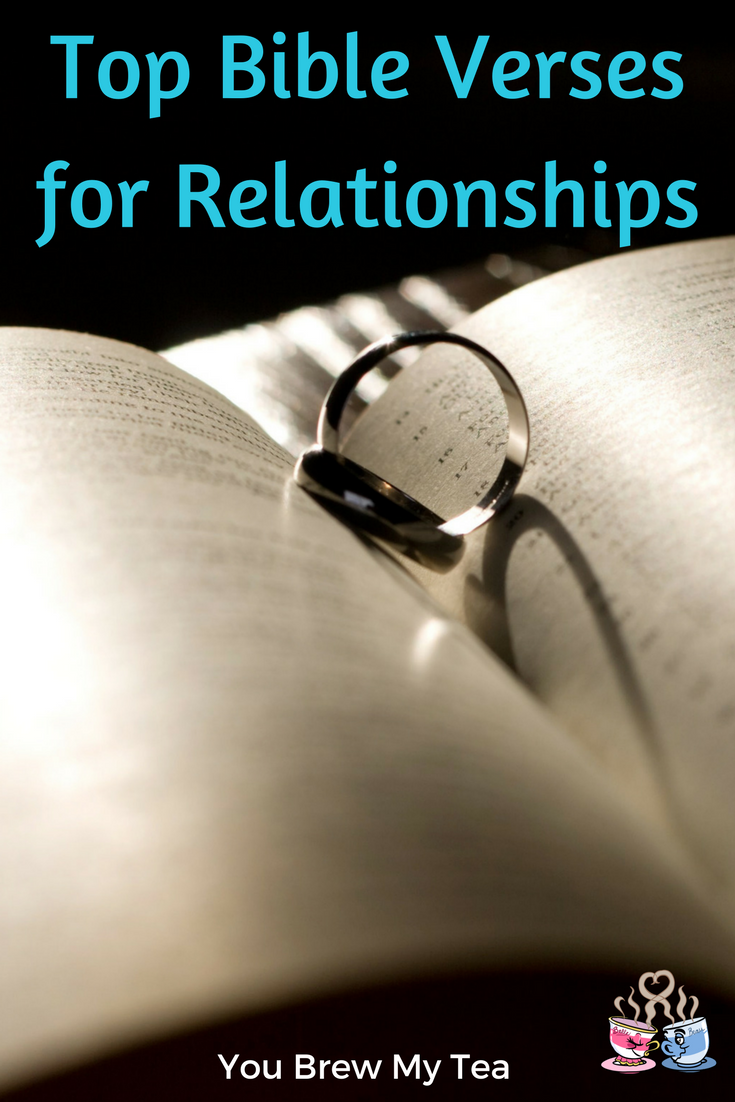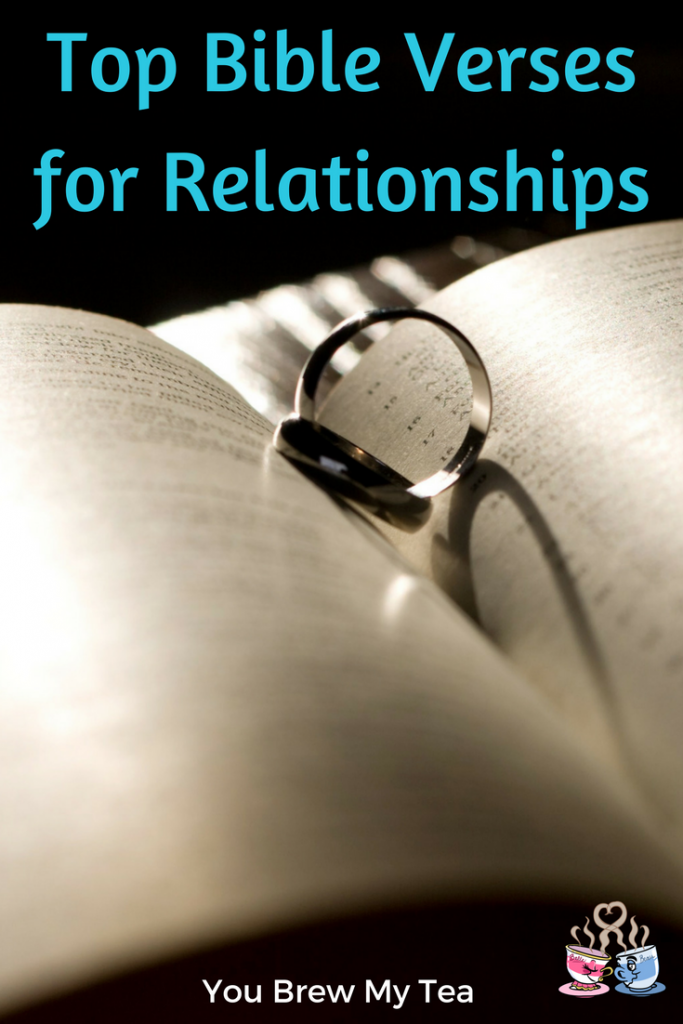 Bible Verses About Relationships Everyone Should Know
This post contains affiliate links for Amazon.  Purchases made via these links may earn me a small commission.
Being in a healthy Godly relationship is something that I cherish. My husband and I have our faults, but we both try to live to be like Christ as much as possible. When we first got married, I did not know the first thing about what the Bible had to say about relationships. I was 19 when I got married, and over the last 10+ years, things have become clear. Now that I have almost a decade of marriage under my belt, I have picked up some verses that help us everyday of our marriage.
Genesis 2:18 - Then the Lord God said, "It is not good that the man should be alone; I will make him a helper fit for him."
I love this verse! It's showing us that being in the right relationship is a GOOD THING and something that God has blessed you with.
Romans 12: 9-10 - "Let love be genuine. Abhor what is evil; hold fast to what is good. Love one another with brotherly affection. Outdo one another in showing honor."
Loving your spouse or significant other is something God calls you to do. Let it be genuine and good.
Mark 10:9- "What therefore God has joined together, let not man separate."
How true is this? If God brought you to your spouse, don't let others get in the way!  This is a great verse to help focus on your marriage for the long haul.
Jeremiah 29:11 - "For I know the plans I have for you, declares the Lord, plans for welfare and not for evil, to give you a future and a hope."
This is one of my favorite verses of all time, but especially for relationships. God knows the plans He has for you, especially when it comes to the relationship you are in.
Proverbs 31: 30 - "Charm is deceitful, and beauty is vain, but a woman who fears the Lord is to be praised."
When it comes down to things like beauty and charm, they are nice – but a woman who "fears" the Lord is to be praised.  This goes both ways for a man as well.  A relationship with God is of the most value to you when choosing a mate.
Functional marriage tips to follow
Another great way to apply these Bible verses and more to your life is to use some of these great tools.  We love a few specific books that really help you focus on your spouse, and can be a great way to help repair your marriage.  If you have struggled with communication, or even if not, these tips are ideal.  I am also including a few that are nice for some common marital issues, specifically the Total Money Makeover by Dave Ramsey can be helpful.
I hope these bible verses for relationships help you to see God's plan for your relationship a little more clearly. They are a great place to begin when you are looking for some direction.  While scripture verses don't always make all marital issues go away, they are a great place to look for comfort.
More Relationship Tips:
Date Night Ideas for Married Couples
6 Ways to Build Intimacy in Marriage
15 Reasons to Take a Shower with Your Spouse