Are you a stay at home mom that's trying to squeeze every last cent out of your budget? If so, you'll love these budgeting tips for stay at home moms. Sometimes it's nice just to have a plan in place for the money coming in. We all feel more secure when we know the bills are paid and there's food on the table.  To continue being a stay at home mom, you must stay in budget.  These tips are some of our favorites to stretch your dollar and keep you focused.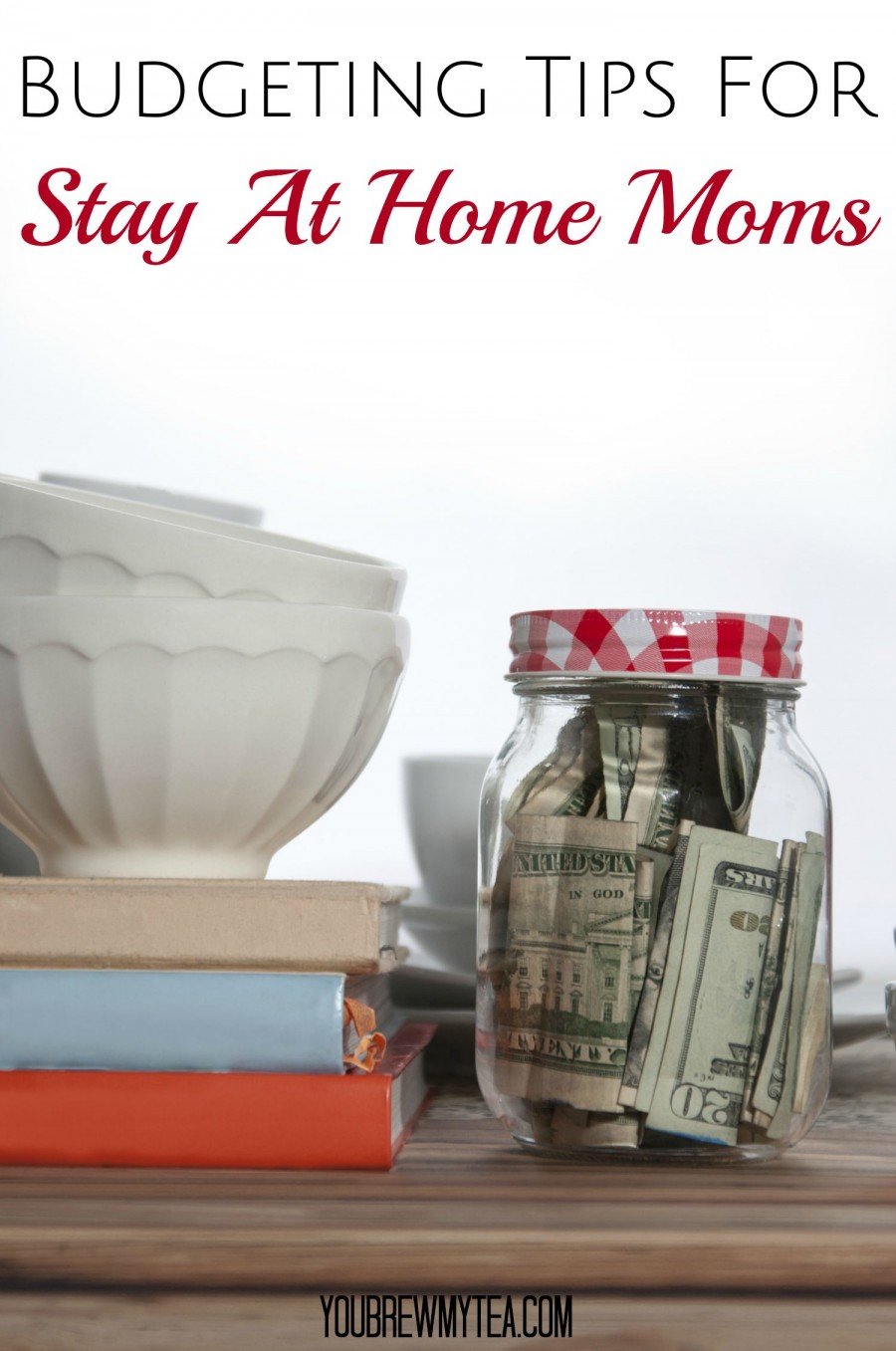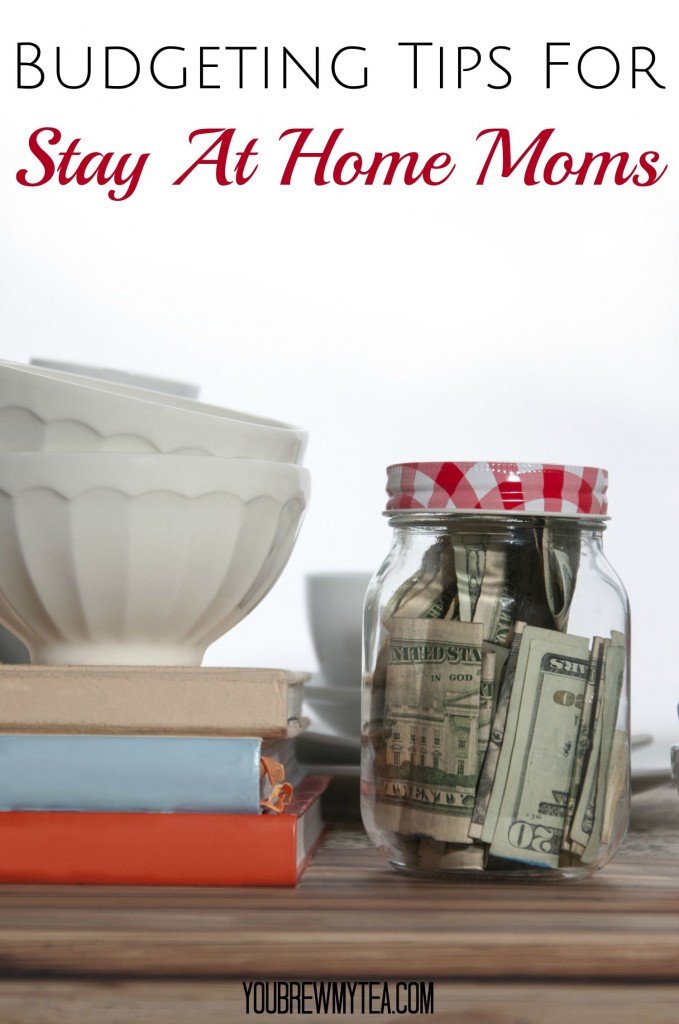 Budgeting Tips For Stay At Home Moms
#1. Meal Plan
Out of all of the budgeting tips in the world, meal planning has got to be the best one. You don't even have to be a hardcore meal planner to make it work. Make a tentative meal plan for your family each week. What does this do? It helps cut back on overspending and also helps prepare you for what will be cooked that week.  This also helps you to use what you have in your pantry and freezer so there is no food waste.
#2. Use Cash
Using cash can help you stay on track with your budget. Everyone knows that you spend more money when you're not using cash. There's something about knowing how much money you have in the bank that gives yourself permission to spend more. The one thing about cash is that when you are out, you're out. Unless you break down and go to an ATM, the fun is all done when you run out of cash. It's the perfect budgeting tool.  The envelope system Dave Ramsey shares is a great method.  Withdraw cash for things like gas, groceries, daycare, and miscellaneous expenses.  Put into envelopes for those needs and when the money is gone, you can't spend any more.
#3. Budget in Some Fun
Stay at home moms, money is tight, but schedule in some fun. Fun doesn't have to cost hundreds of dollars if you plan for it. The budget busting nights are the ones in which you spend a ton of money you don't have. So feel free to schedule in the fun and plan for how much money will be spent. Your life needs some fun in it, even if it's sitting at home on a Friday night eating $5 pizzas.  If you don't relax and have fun, you'll end up spending more money on other things to help soothe your frustrations.
These three tips can help you budget even more as a stay at home mom. You already have your budgeting secrets, so why not add to it? What are some your budgeting tips as a stay at home mom?
Check out some of our other favorite budget tips!
5 Foods That Stretch Your Grocery Budget Farther
7 Tips For Budget Friendly Vacations
How To Wear Trendy Fashion On A Budget