There is nothing like freshening up your wardrobe to make yourself feel a little perkier. Not all of us can afford to throw out our old clothes and splash out on a new look at the mall, so we need to resort to other methods. 
Putting a new print on a dull and uninspiring t-shirt that you have had for a couple of years can transform it from lifeless to fabulous. The only problem is, sending the t-shirt off to the printers can cost as much as purchasing a new one and that just defeats the purpose does it not?
What if you could print cool designs at home? Well actually, that is not as difficult as it sounds. These days you don't need to send your t-shirt to a costly t-shirt printing company, there are ways of doing it yourself from the comfort of your own home. Here is our step by step guide to at-home t-shirt printing;
1.Purchase T-Shirt Transfer Paper
Make sure you buy a light transfer paper for light t-shirts and dark paper for dark t-shirts. 
2. Select an Image Or Text 
Upload your chosen image onto the computer. If you are printing something you drew onto the t-shirt, scan it onto the computer first and print it onto the transfer paper. 
3. Reverse the Image For Light Transfer Paper
Light transfer paper requires you to reverse the image before printing the design. This is because light transfer paper will transfer the mirror image onto the t-shirt. 
4. Print the Image 
Make sure the image is the right size for the t-shirt before proceeding to print it off. 
5. Cut it to Size
Cut the paper neatly before pressing the image onto the t-shirt. This is so that the image stays clear and neat.  
6. Prepare the Area
It is almost time to print onto your t-shirt, so set up your printing station. If you are printing on multiple t-shirts, make sure all the t-shirts and images are ready and available and that the heat press is hot enough for printing. 
7. Heat Press
Using a heat press, press the image onto the t-shirt for several seconds in order for the image to completely transfer. Remember, not pressing the design for long enough will result in it not fully transferring onto the t-shirt. Spend a couple of extra bucks on transfer paper that is heat sensitive so that it changes color when the transfer is complete. 
Top Tip: using a heat press allows you to print on the t-shirts faster than if you were to use an iron. This Is great for anyone that is bulk printing, check out this review on the 15 best heat presses on the market. 
8. Leave to Cool Down
Let the t-shirt cool down completely before peeling off the transfer paper. Peeling off the paper when the t-shirt is still hot may cause flakiness.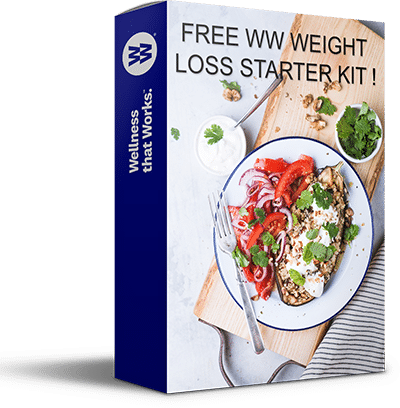 FREE WW WEIGHT LOSS STARTER KIT
+ exclusive tips, recipes & more to lose weight, increase confidence, and live a healthier and happier life !