With Fall fast approaching and Winter just around the corner, it is time to start thinking about not only what the kids will be wearing back to school this year, but about how you can update your own style to reflect the latest trends and yet stay in budget.  As a plus sized woman, I find trends to be even more difficult to incorporate on a budget.  Not only are the larger sizes priced higher, but it is often more difficult to find what you want in the right size.  For some reason, retailers still believe larger women don't want stylish and trendy clothing.  They certainly tend to overlook that some of us on smaller budgets would like to look good too.  Just because you are a plus sized woman or have a small budget doesn't mean you can't look great and follow the season trends! 
Many years ago, my sister said that I had what she called a business casual style.  At the time I was working at a country club and had to dress office appropriate, but wanted to be comfortable too.  That resulted in a lot of skirts, dresses and dress pants, yet I always managed to swing my own style into them.  I have always been a huge fan of jewelry, accent colors and great shoes.  While I am now working from home and my daily wear tends to be more typical stay at home mom (aka yoga pants and t-shirt), I still strive to have a few great pieces in my closet I can pull together when I go out.  I have been browsing the latest trends and have pulled together what I feel are Cheap Plus Sized Fashion Finds For Fall 2014 that will work to not only make you feel gorgeous, but not cost much to include in your wardrobe.  I have long believed that classic pieces are the best investments and including trends in your accessories was the way to go.  This list will include some stand alone styles as well as a few great small pieces you can throw into the mix.

Note:  Some of the links below are affiliate links.  Just a heads up that there is a possibility that I would earn a small commission off purchases made through these links.
Cheap Plus Sized Fashion Finds For Fall 2014
60's Mod Prints, Mini Skirts & Knee High Boots, Geometric Patterns:  These styles would definitely bring the fun back into your wardrobe.  I for one love the look that the 60's presented.  Perhaps that is because we are currently watching all of the original Star Trek shows again, but the mini skirts and knee high boots call my name.  Even as a plus sized gal, you can still rock this look!  Mini Skirts with geometric patterned tights or leggings and knee high boots work for any size.
Geometric patterns are hot and easy to build around.  A shirt, skirt or scarf are great ways to go.  We love the Aileen Skirt by Abbey Post and it's adjustable hem length to your preference, but if it is out of your price range, this Flirty Skirt on ModDeals in a slightly geometric pattern for only $7.50! 
Mini Skirts and dresses are great fun, but if you worry about showing that much leg just add some fun leggings or tights.  You can always find fun colorful tights and leggings for $5-$10 on ModDeals,  Jane, and GroopDealz.   Think outside the box with a fun 60's print tunic shirt and some great solid leggings under it with your fave boots for a fun inspired look.
For great deals on wide width and wide calf boots check out Just Fab.  I love their Buy One Get one Free Promos that run for new members.  Almost all boots are under $39.99 a pair and with sales and promotions you can grab cute pairs for only $19.99 SHIPPED!
Red & Blue As A Bold Color: While you typically think of neutral colors for Fall fashion, this year designers embraced vibrant red and cobalt in many of their styles.  Since these bright colors are some of my own personal favorites, I am thrilled. I love the idea of having these be the statement piece you work around this season.  An investment in a dress, shirt, or set is a great decision.  If the price is a bit too high, then opt for a sweater, scarf or some brilliant jewelry to add to your solid grey or black pieces instead.
I personally love my Kim Wrap Dress from Abbey Post in Red, but it maybe a bit too pricey for some.  Sign up for their email subscription and watch for sales to make that investment.
This bright red collared dress shirt at Lane Bryant is great for business or special holiday events.  It can be dressed up or down with jewelry, a blazer or even a simple sweater over the top with a pair of jeans.
This Red Sleeveless Dress on Walmart is a great deal at only $16.97!  While a bit on the casual side and geared toward summer wear, you can easily add a shawl or cardigan with some knee boots to make this a Fall or Winter style you love.
Don't forget to check for great accent pieces like scarves, shoes, and jewelry to round out your look and bring these bright colors to your wardrobe for a small investment of $3-$10 each.
Norse/Nodric Prints:  This may be my favorite part of the latest trends.  I always love going back to these classic patterns.  Especially since I can go shopping in the mens department at my local stores and find a ton of soft warm sweaters in great Norse or Nordic prints at a fraction of the cost they are in the ladies or plus size section.
Infinity Scarves are still hot and often available on Jane and Groopdealz for under $5 in Nordic prints
Sweaters from your favorite retailers like JCPenney, Walmart and others are often found under $20 each in the men's department in larger sizes.  Check out this great deal on closeouts from last season in the men's department at JCPenny!  Nordic Sweaters only $16.99!  These are perfect over a simple white button up shirt and jeans!
Jackets are an investment but can be a great accent piece.  Check our favorites
Western Wear:  While this may be a trend this year, we have to admit that western wear has been popular for many years now.  Whether you live on a ranch or just long to visit one, you can easily pull off the western look on your casual days and fun nights out.
Denim Jackets are hot right now and totally functional.  This classic one on Torrid is great, but we love the lower price found at Walmart.  This Faded Glory Denim Jacket is available in multiple colors for the perfect accent piece under $20!
Cowboy hats, rustic bandannas and sterling silver and turquoise jewelry are great accent pieces you can add to your jeans and simple t-shirts for a casual and fun look.  Southwestern or Western inspired jewelry will even go great with your little black dress.
While there are a ton of trends out there this year that are sure to suit your style, these are my personal favorites.  I can see myself pulling off all of these at different times in the months to come.  Remember when building your wardrobe to make wise investments on staple wardrobe pieces.  Classic lines, colors and styles are the way to go with your every day pieces like pants, skirts, dresses and shirts.  Adding accessories and a few pops of color and trend as the seasons change is a great way to feel like you are in style without breaking your budget.  Don't forget to head over and check out your local resale and thrift shops too!  These are great for that one low priced statement piece to bring a look together!
Want more tips on Fashion?  Check out our other popular posts!
How To Wear Trendy Fashion On A Budget
How To Find Affordable & Flattering Plus Sized Fashion
How To Build A Plus Sized Wardrobe For $150 Or Less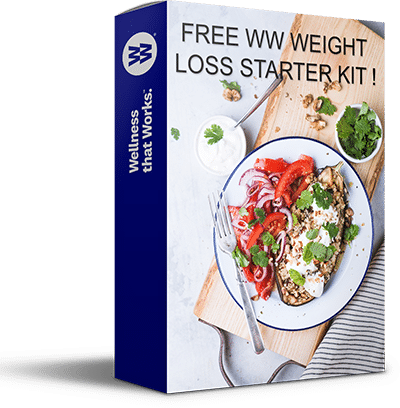 FREE WW WEIGHT LOSS STARTER KIT
+ exclusive tips, recipes & more to lose weight, increase confidence, and live a healthier and happier life !