Screen Time. Oh boy. There is such a wide variation of what screen time is used for. Everything from school to passing time, that's why some parents will find it useful to see some guidelines of Common Screen Times for Tweens. The most common type of screen time you hear about is screen time limits for the younger kids. It is important to continue to adjust those screen times as your child gets older. Even tweens should have some sort of a limit to how much screen time they can have.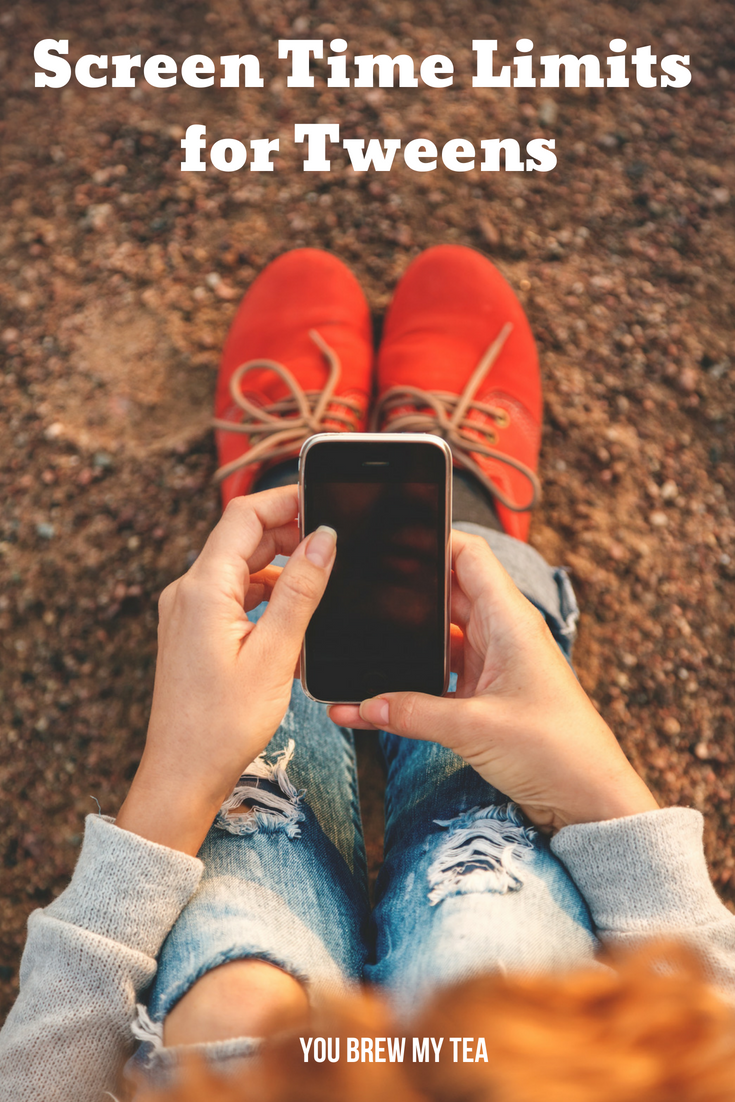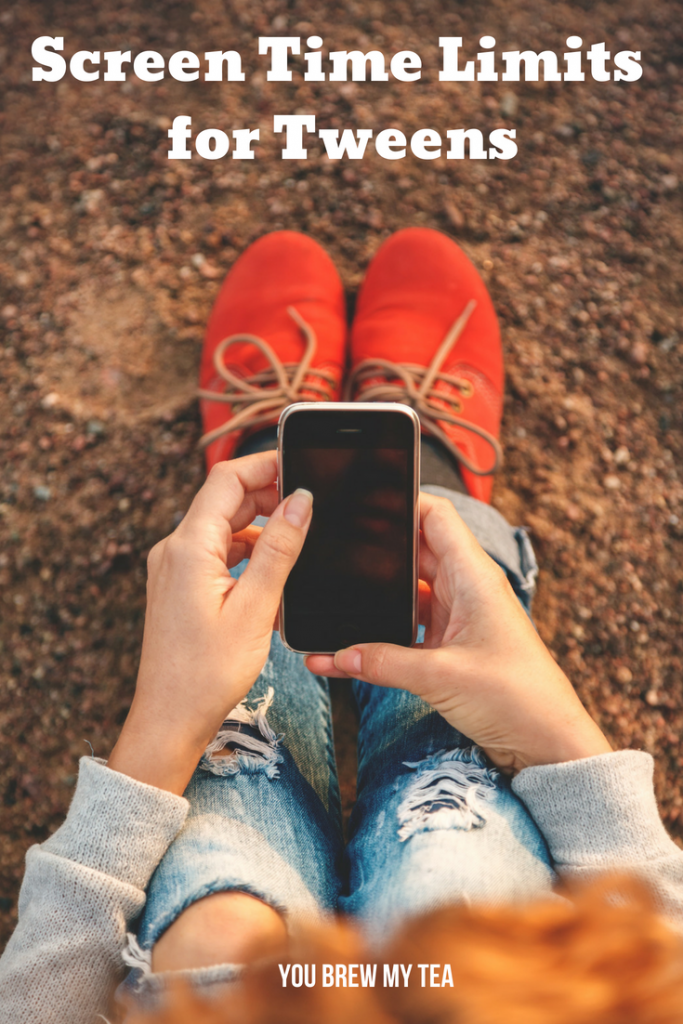 Common Screen Times for Tweens
This post contains affiliate links. I earn a small commission on purchases made via these links.
With phones, tablets and computers so easily accessible it is easy to rack up screen time hours pretty quickly. Especially when the screen becomes a necessity in your child's education. Whether we like it or not screens are an important part of our daily lives. Below are some of our screen time boundaries for tweens.
Educational Apps
There is no secret that screens play a big part in our kid's education. This, however, doesn't mean that we shouldn't limit the time spent on the educational apps outside of school. I am more lenient with educational apps but, we do still set limits on them. It is important to check and make sure that they are staying within the educational apps. If they have veered out of the app into something unrelated, screen time is deducted.
Fun Apps
There are several apps that have no educational use whatsoever but, are purely for entertainment purposes. I love these apps for absentminded entertainment. Which we all need once in a while. Our screen time limits are much more structured when it comes to these apps. These are less monitored as it's meant to just be a distraction or a way to wind down.   
Anywhere from 30 minutes to 2 hours per day could be okay for your child.  This greatly depends on the day of the week, if they have completed chores and homework, as well as if they are homeschooled.  I much prefer seeing my kids outside playing, reading a book, or engaging with the family, but apps like these are ideal for when you are traveling, in between chores, or just need to relax.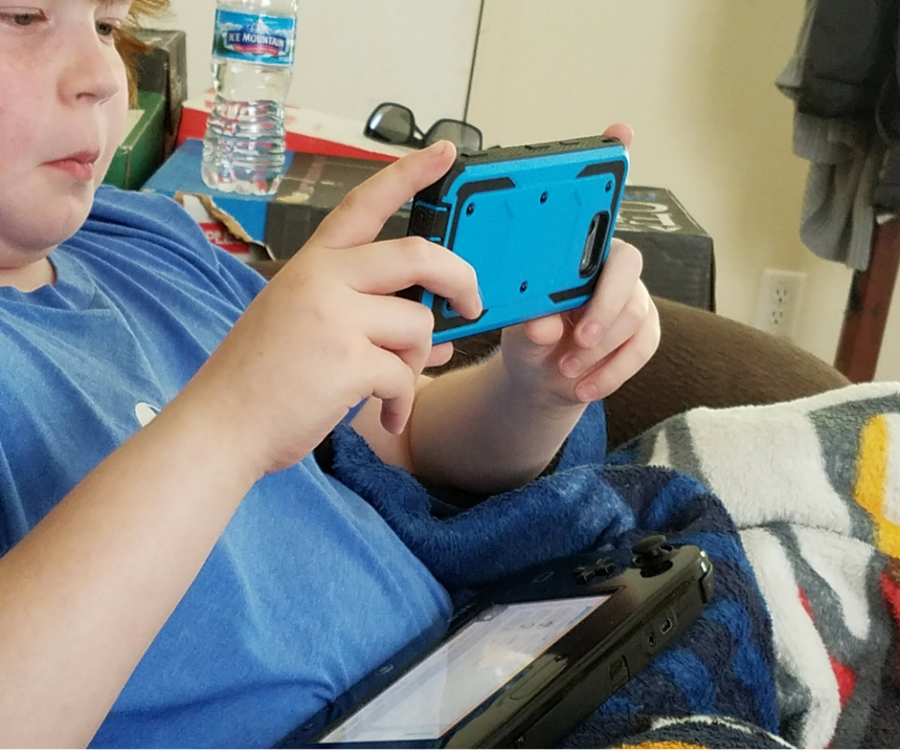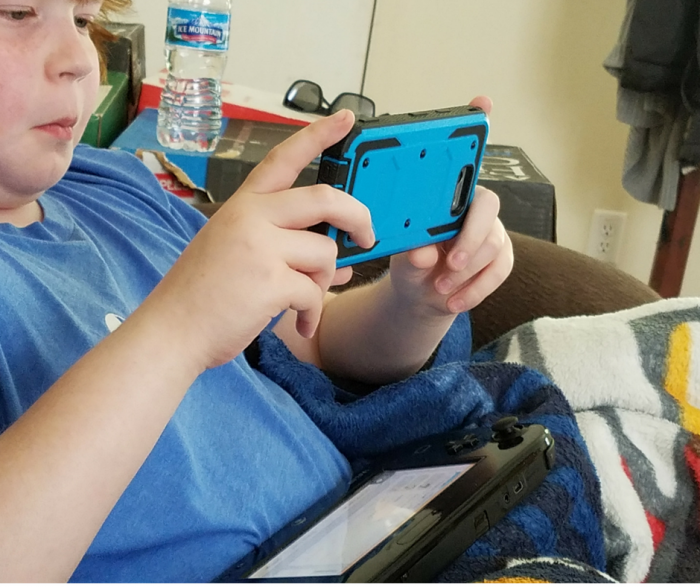 Education
When it comes to needing to use screen time for school I place little limitations on this. We do check in on them unannounced to make sure they are focused and using only what is needed to complete their assignments. Up to two hours per day using educational apps is okay in my opinion.  Especially if you are homeschooling and using these to help supplement your curriculum.  Otherwise, on school days I would limit to 30 minutes maximum.  On weekends these times can vary depending on your routine and the individual child. 
No Perfect Number
It is important to remember that there is no 'perfect' or magic number of screen time hours. It is solely based on what you believe is best for your family. The magic number can even be different for each individual child within the family. Some children may tolerate less screen time than others.  If you still aren't sure, I recommend checking out the book Screen Time Sanity.  It has great tips that help you learn how to limit your children while also keeping them able to use
No matter what the screen time limits are, it is important that you set the boundaries clearly and you are able to check in on that. If you feel like you need to keep a very close eye on what apps and websites your child is visiting there are programs that give you a report of what is being used. No matter what means you use to hold your child accountable, it is important that you stay consistent.
More Parenting Tips: