I've been brutally honest with you all about my after hysterectomy surgery experience.  While it was one of the best choices I could make for myself, it has also become one of those tough things considering the side effects that are common.  If anyone has had children or multiple surgeries with a catheter, you know that light bladder leakage is a real issue no matter what your age.  So, as part of a program for Poise through the Mom It Forward Blogger Network, I am going to share with you tips for coping with after hysterectomy light bladder leakage issues.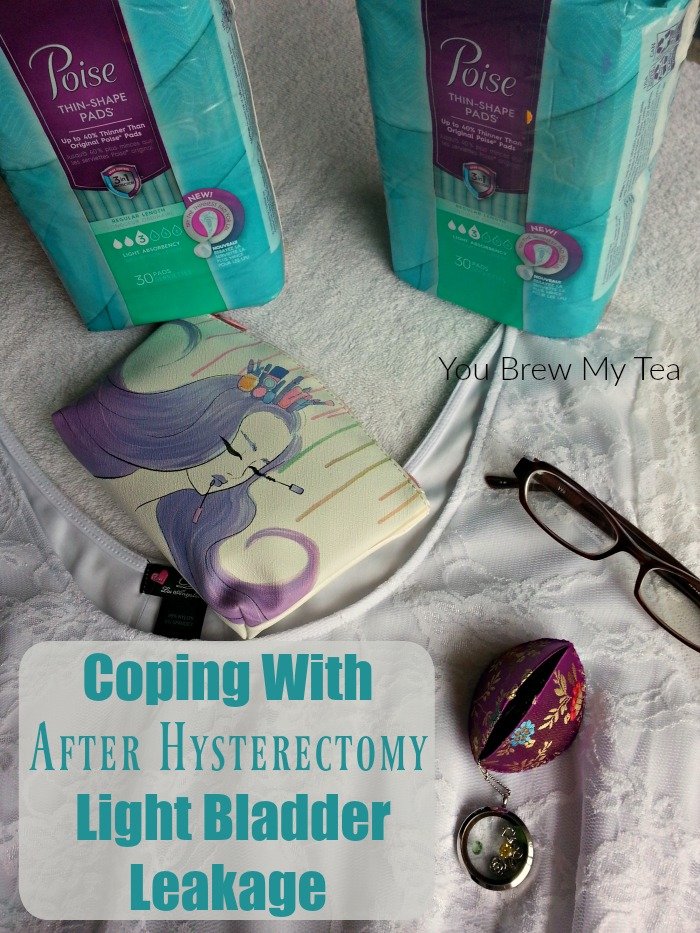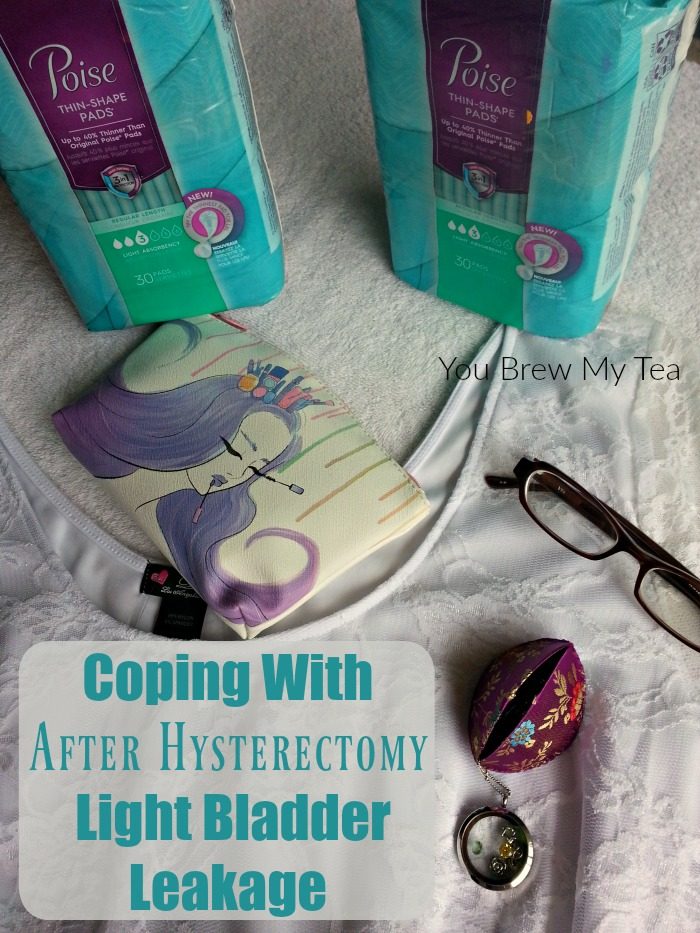 Coping With After Hysterectomy Light Bladder Leakage
Stay well hydrated.  You may be thinking this sounds ridiculous since you are trying to avoid light bladder leakage, but in fact, it helps tremendously.  From my own personal experience, when I am dehydrated, I tend to feel more pressure to urinate.  Then, I am not able to much, and it ends up being even more frustrating.  Staying hydrated will help you to evacuate and flush your kidneys and bladder easier, so you are less likely to feel that uncomfortable pressure between bathroom breaks. This is, of course, just my own personal experience.
Don't wait too long between potty breaks.  The hardest thing for me now is holding it when I have to wait between potty breaks.  Even though I do Kegels regularly, multiple surgeries and shifting in my lower abdomen after hysterectomy mean I just can't hold it as long as I use to be able to.  Having light bladder leakage issues, I know I need to plan for more bathroom breaks.  This means as soon as I feel the need to urinate, I had to the bathroom.  It also means that when we travel or happen to be out and about, I make sure to plan for bathroom breaks.
Wear protective pantyliner.  I don't go a day without my Poise Thin-Shape Light Absorbency Pads.  These are perfect for daily wear since they are thin and comfortable.  They don't feel like a diaper, but they protect my underwear and pants or shorts from leakage.  I know that despite what I do, there will be times I am going to leak a bit.  Especially, if I cough, sneeze, or laugh a bit too hard.  I don't want to feel self-conscious all the time.  Poise is my backup plan and a great way to continue my daily life without fear.
I love that these pads, in particular, are super thin, comfortable to wear with any panties, and absorbent enough for those little leaks that occur when I laugh a bit too hard, or even decide to go for a jog to catch my son while he plays at the park.  No matter where I go and what I do, these are ideal for tucking into my purse.  If you haven't tried them yet, visit www.Poise.com to learn more and grab a free sample!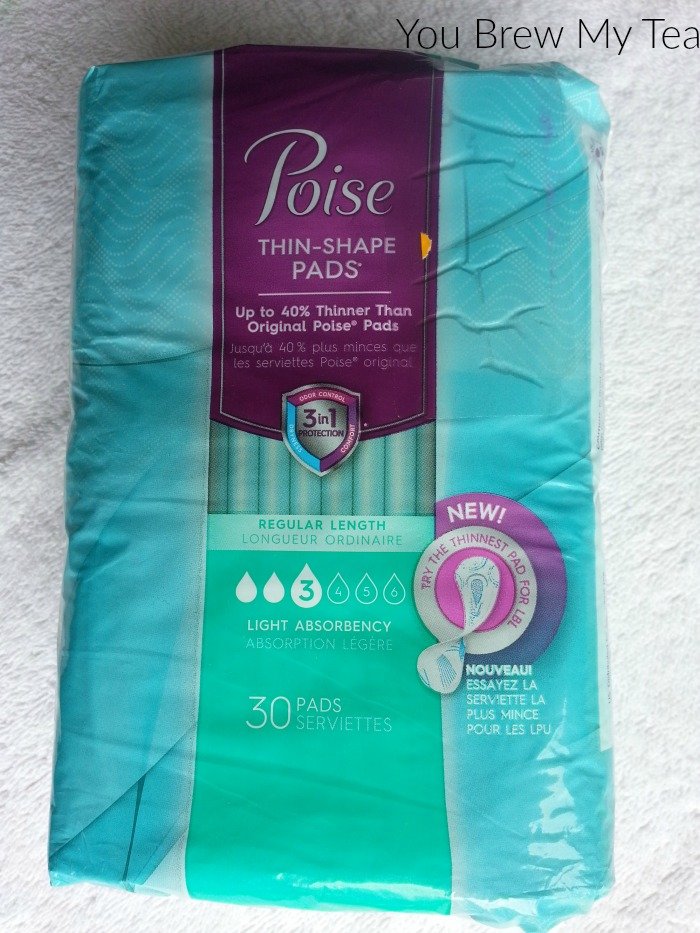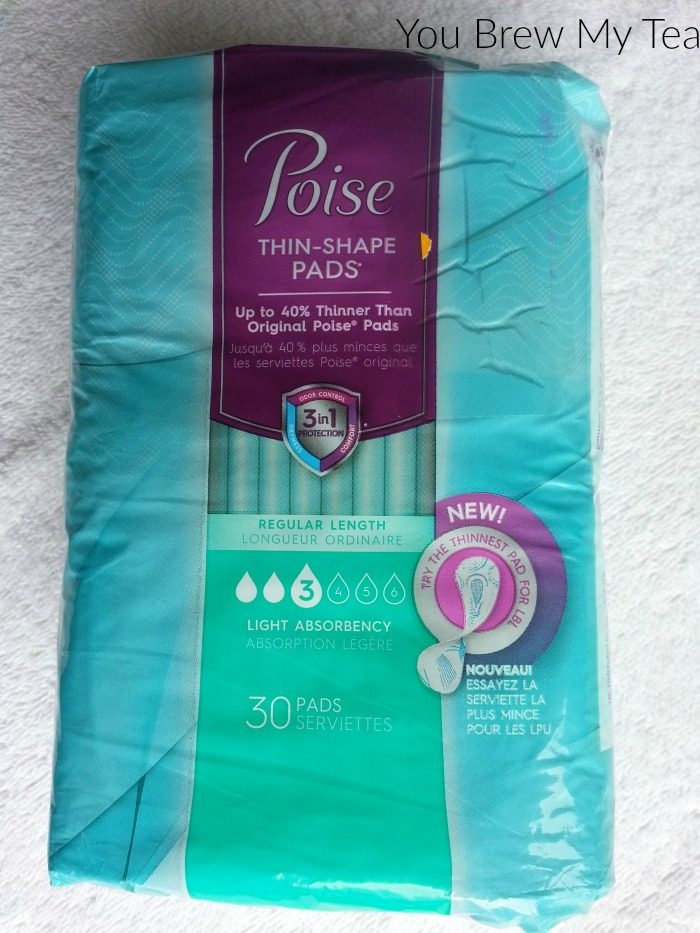 Don't be ashamed.  There is so much stigma with light bladder leakage.  It has long been a problem know to those who are obese or older, but young women tend to be ashamed to admit they have a little leakage.  The truth is, a little here and there is really common.  There is no need to be ashamed.  Yes, you can talk to your doctor if it is a sudden change or even a gradual change that is worsening. In fact, I suggest you do just that - be open and honest with your doctor about this issue.  In some cases, there may be a treatment to help.  In others, you'll be told that wearing a Poise Thin-Shape Light Absorbency Pads is a great choice.  The big thing to remember is to stop hiding your problem.  Don't be ashamed.  Buy the products that help you function easily, and then speak to your doctor about treatment options as needed.
Light bladder leakage is a problem for many women of all ages after hysterectomy surgery.  If you are like me and dealing with hysterectomy recovery, don't be ashamed to also wear a Poise product to stay clean, fresh, and comfortable no matter how close you are to a bathroom.