Sometimes your body feels extra yucky and you just need some help detoxing it, and these detox diet tips that work are just what you need to start feeling better.  You never want to put anything fake into your diet because it will only make the situation worse. Check out these detox diet tips that actually work to safely jump start your weight loss and overall health.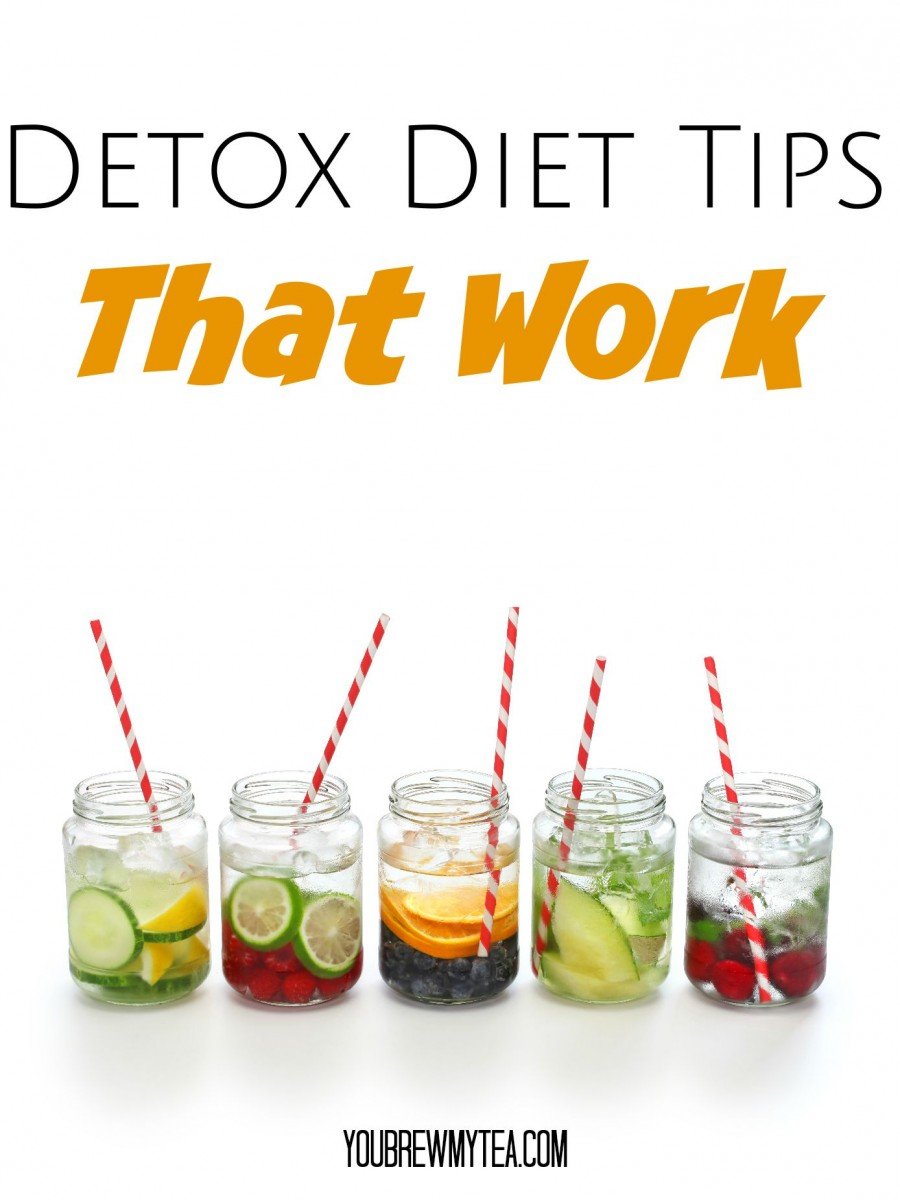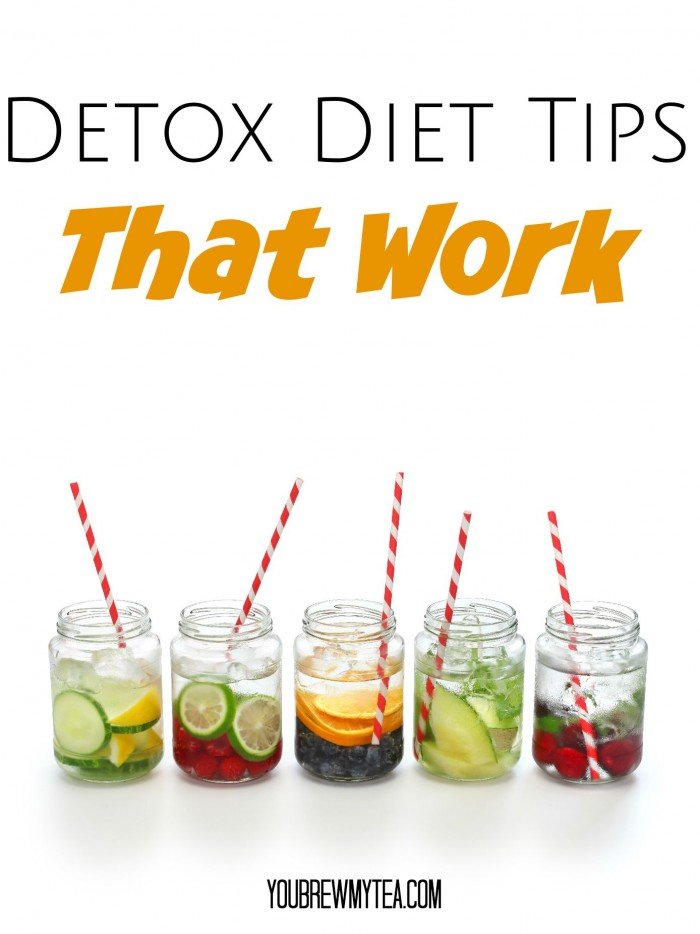 Detox Diet Tips That Work
May contain affiliate links.
Drink Lots of Water
Honestly, if you want to detox, water is probably one of the best things you can use. Water is 100% natural and it has a natural way of cleaning out your system. Experts say you should drink 8 glasses of water each day, but if you are trying to detox, you should drink closer to 12.  If you are struggling to drink enough water, simply add some slices of fruit to your glass.  Lemon, lime, strawberries and orange are the most popular. There are also many varieties of infused water that people enjoy for detox purposes.  I love using a water bottle with an infuser for this.
Green Tea
Another natural way to detox is with Green Tea. Detoxing your body with green tea is a smart idea because it has natural antioxidants in it. Green tea can help speed up the metabolism and so much more. You'll want to drink a cup of green tea in the morning and at night to aid your detox diet that will actually work. And maybe a few cups in between, it really depends on how serious you are about a detox.  If you don't like the taste of green tea, add some citrus and honey.  You can also take a green tea supplement.
Green Smoothies
I know you've heard of something called green smoothies. These aren't smoothies made out of just fruits, they are made out of veggies as well. Mix yourself up a nice glass of veggies in the blender and drink up. Those veggies are sure to do your body good! We drink green smoothies regularly. A banana, ½ cup orange juice, ½ cup frozen pineapple, 1 cup spinach, ½ cup coconut or almond milk and blend is a great way to start! Use a Ninja Auto IQ Blender like we do and it is done in under a minute with little mess!
Sweat it Out
Did you know sweating is another way your body detoxes? There are many ways you can sweat naturally. Spend time exercising or visit your local sauna. Sweating helps rid your body of those toxins that are lurking, plus your body sweats naturally, so there's not much you have to do but move.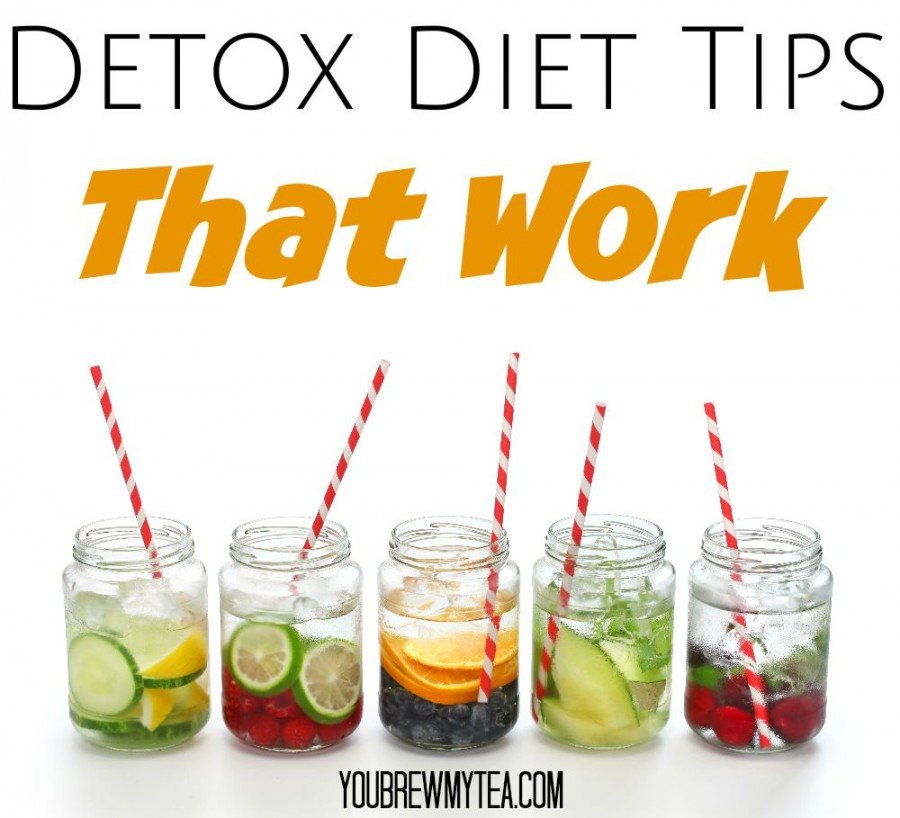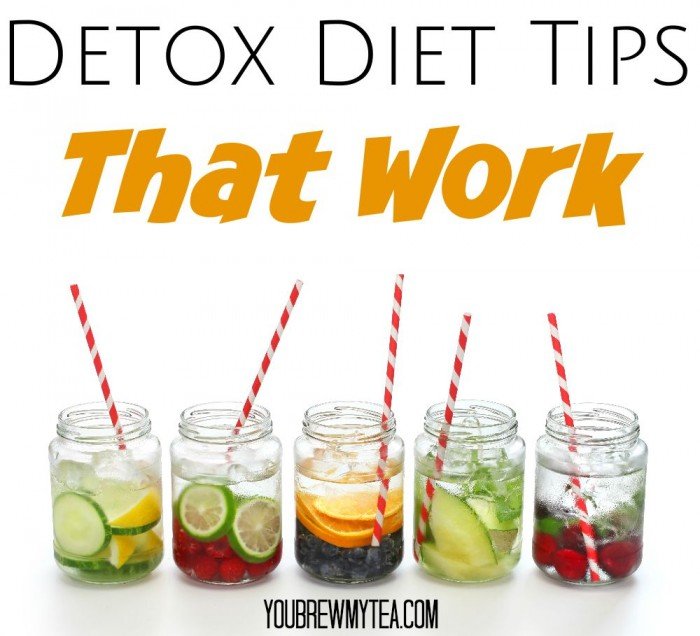 Detoxing your body is an essential part of getting healthy and ridding it of toxins and build up. What is one detox diet you have found to work? Do you think a detox diet is a great way to jump start weight loss?
Check out our other health and diet tips!
Setting Realistic Weight Loss Goals
Aerobic Exercise For Chronic Pain
Plus Size Fitness Training Plan